5 potted plants that you should 'overwinter' – it's the best way to protect your container garden until next year
This winter gardening technique will take care of your more sensitive plants during cold weather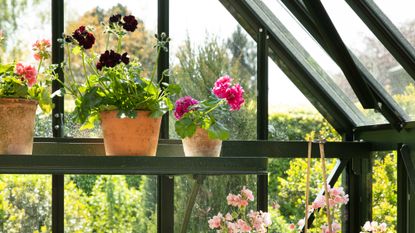 (Image credit: Pelargonium for Europe)
Getting to grips with gardening can be a bit like learning another language. If you haven't heard of it before, overwintering is the latest piece of jargon to add to your gardeners' glossary, and it's an important part of looking after your backyard through winter. If you're eager to keep your outdoor space looking happy and healthy in preparation for spring, then you might want to listen up.
'Overwintering is the practice of protecting pants from the cold during winter months,' says professional gardening expert, Gene Caballero. This involves bringing container-grown plants that are not naturally suited to withstand the freezing temperatures indoors. As a result, your modern garden will be ready to burst come spring.
If you want to keep your backyard healthy during the cold weather, our gardening experts have revealed the five plants you ought to bring inside (and when) for a burst of life once warmer weather returns.
1. Tropical Plants
Unsurprisingly tropical plants are not a fan of the cold. They look amazing in summer as they thrive in the full sun, but as winter gets colder they need some extra protection. Overwintering is the best method for this.
All of your tropical plants should be brought inside or into a greenhouse during the freezing weather to prevent them from suffering. Whilst most of them are pretty hardy plants, often being drought tolerant and thriving in dry gardens, the cold is one this they cannot withstand. 'Species like hibiscus, bougainvillea, and tropical ferns need shelter from the cold,' explains expert gardener Zahid Adnan from The Plant Bible.
WayDay deal
2. Herbs
Herbs are a staple of many container gardens and are relatively low maintenance throughout the year. However, they're plants that typically thrive in the sun and therefore need to be overwintered to maintain their health through the cold weather.
'Container-grown herbs like basil, rosemary, and mint can be overwintered indoors on a windowsill or under grow lights,' says Zahid. They can be returned outside in late spring once the temperatures rise.
3. Citrus trees
Citrus trees have a serious lack of cold tolerance, making them one of the first plants that require overwintering. Lemon and lime trees are particularly susceptible to frost damage, so if these trees are in your container collection, ensure you bring them in in good time for the first freeze.
Due to their size, citrus trees are great trees for small gardens and container gardening, which also means they're easily moved indoors. Before this month is up, move the plants in front of a south-facing window, but ensure they aren't near any heating vents as this will damage the trees.
4. Geraniums
'Geraniums are a plant that can't handle the cold but do wonderfully indoors if they're given enough light,' says Gene. If they get enough light they can actually bloom all year round, which makes them a great fall house plant. They also require really well-draining soil but to ensure you don't make a mess on your floor, I'd advise using a plate beneath your pot to catch any excess water running off.
5. Ferns
Ferns naturally grow in very humid forests or on the bank of a water source, meaning they are adapted to the heat and require moist soil to thrive. As a result, winter is not their favorite season.
Ferns make a fantastic addition to any container garden as they add interesting texture to the space, providing a backdrop for your other plants. Although some ferns have developed to be drought tolerant, to ensure they maintain their health through winter, Gene suggests overwintering. They make eye-catching houseplants, and indoor fern care is relatively simple (just ensure they're not in a dry spot and mist them regularly to mimic humid conditions).
6. Begonias
Begonias are another container gardening favorite, but they don't fare well in the cold. They're native to subtropical and tropical climates so they require overwintering to keep them happy. Zahid suggests moving them into a greenhouse if this is available, but your living room or bedroom will work just as well. Some varieties are often grown indoors as ornamental houseplants anyway as they're one of the best indoor plants to add color.
Get ahead of the frost this month and start overwintering your precious plants. It's worth noting that these six plants don't make up an exhaustive list for overwintering - there are many more plants that could be included - so take into account the optimal conditions for all your container-grown outdoor plants and consider if they'd benefit from overwintering. If you're limited on indoor space, it's best to prioritize the tropical plants that will not withstand the frost.
The Livingetc newsletter is your shortcut to the now and the next in home design. Subscribe today to receive a stunning free 200-page book of the best homes from around the world.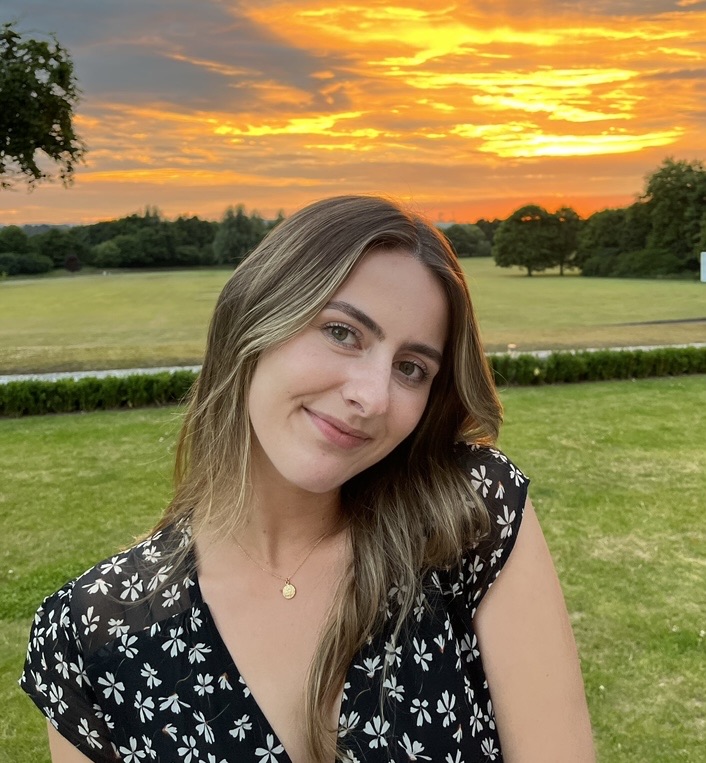 Amy recently completed an MA in Magazine Journalism at City, University of London, with experience writing for Women's lifestyle publications across arts, culture, and beauty. She has a particular love for the minimalist aesthetic mixed with mid-century furniture, especially combining unique vintage finds with more modern pieces. Her previous work in luxury jewellery has given her a keen eye for beautiful things and clever design, that plays into her love of interiors. As a result, Amy will often be heard justifying homeware purchases as 'an investment', wise words to live by.