Should you 'chop' your throw pillows? Elegant or outdated – the most stylish designers we know settle the debate
When it comes to styling a couch or bed, some like to karate chop pillows, while others prefer to plump theirs. The big question: which looks best?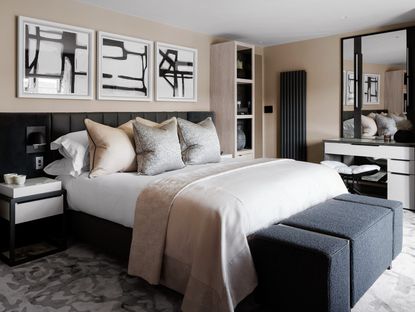 (Image credit: Felix Mooneeram. Design: Rachel Usher)
We're all irresistible to the allure of a perfectly plumped pillow. But to chop or not to chop? Surprisingly, this debate is a divisive one in the design world.
Fans of the chopped pillow argue that it brings a tailored, sophisticated look to a space. When executed well, chopped pillows can create a polished, structured look of a hotel room. 'Chopping pillows is a fail-proof way to make a square pillow appear full and plush,' says Erica Volkmer, principal and founder of Austin-based studio, Evensen Design.
However, other interior designers don't like the chopped look, preferring a relaxed, looser look. Ultimately it depends on the style and mood you want to create, whether it's for your living room sofa or your bed. We speak to the designers to find out whether the look still fits a modern interior, or whether it's a habit to ditch.
What is a pillow chop?
'Chopping' refers to the practice of fluffing and arranging decorative pillows and cushions to create clean, crisp edges or folds in the fabric. Interior designers and homeowners achieve the look by using hands to execute an authoritative chop in the center of the pillow to push out the corners outwards. The chopped look can work on both bed and sofa pillows and the technique is a simple way to make a bedroom feel like a hotel.
'My preferred method is to chop, this gives the cushion a 'belly',' says award-winning interior designer, Rachel Usher. 'Then tug lightly on the two top corners so that the sharp crease left in the top left by 'the chop' is softened. My favorite trick is to use a cushion filler that is approximately 2-4 inches bigger than the coverslip, this ensures that you have a fat cushion that doesn't limp.'
'However, sometimes an over-chopped cushion can look a little contrived,' warns Rachel.
Is chopping pillows out of style?
So, is it a dated look or does it still have a place in the modern home? 'We don't think it's necessarily out of style, but we do feel like everyone is in a more organic lifestyle world right now,' say Jordyn and Barry, the masterminds behind Brooklyn-based studio, The Brownstone Boys. 'Homes don't need to be so crisp and polished since COVID and lockdown, they are more lived in and we love that people are embracing that,' they say.
'Pillow chopping isn't my thing,' agrees Karen Williams, interior designer at Toronto-based architecture and design studio, WILLIAMSCRAIG Design. 'Instead, color and texture can create dimensional interest instead of chopping. Think vertically with contrasting colors, horizontally with color and different sizes, diagonally with a combination of the above.'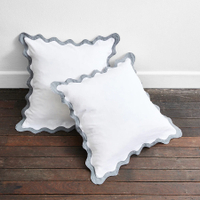 So, should you chop pillows?
'If the room has a tailored and structured look, a chopped cushion will provide an elevated sense of formality to the space,' says Rachel.
For Erica Volkmer of Evensen Design, whether chopping pillows is outdated or not is about the piece of furniture the pillows are displayed on. 'In my opinion, chopping a pillow works on a sofa, but not a bed. We typically incorporate rectangular pillows on a bed to provide a soft, approachable look, and we never chop a rectangular pillow.'
Rachel agrees that it's a technique to be used on sofa cushions instead. 'On a sofa, chopped cushions can smarten up an otherwise crumpled seat pad and help a space to look properly dressed, or soften a sofa which has a fixed back to make it feel more inviting and somewhere to sink into,' she says.
Alternatively, if your aesthetic is casual and natural, you might want your pillows to emphasize a more relaxed setting. 'If the aesthetic of the room is organic and raw, cushions should play to the undone look,' says Rachel. 'This allows the corners to fold in on themselves and left to relax in a more casual way.' This is certainly fitting in this relaxing bedroom designed by WILLIAMSCRAIG Design, with the color palette and soft use of natural fabrics to bring a cohesive, calming scheme.
How best to arrange your pillows
Essentially, when it comes to how you should arrange pillows on a bed, a pillow should always look full and plump. Whether you think your space works with the chopped look or not is up to the mood and atmosphere you want to create in the space - is it a formal guest room where you want to give the hotel feel? Or is it your own master suite where you want to feel relaxed and at home?
Either way, you'll want your pillows feeling plump. The best way to achieve this is to give the cushion a vigorous re-shape and then shake around from each diagonal corner to loosen the filling inside and encourage air into the filler.
'Layering with different textures and materials is another way to get the best out of your pillows. We personally love a really versatile pillow that is both functional and aesthetically pleasing,' say Jordyn and Barry of The Brownstone Boys.
'We rarely do the same setup in projects and try to experiment with size and formation of the pillows and cushions,' says Anna Burles of Run For The Hills.
'In this project we wanted symmetry and for an uncluttered look, so we chose two lovely extra wide-sized pillows in super soft linens which we paired with lovely, low cushions, to keep a hierarchy. Square tall cushions would have been too dominating in our cozy space). We also wanted to inject color and pattern which is easier to do in the cushions and can be replaced for a new look.'
It's always nice to then pick up the colors in the bed dressing in some way in the surrounding areas of the bed, which Run For The Hills did by mirroring the art and paint colors in this beautiful bedroom design.
The Livingetc newsletter is your shortcut to the now and the next in home design. Subscribe today to receive a stunning free 200-page book of the best homes from around the world.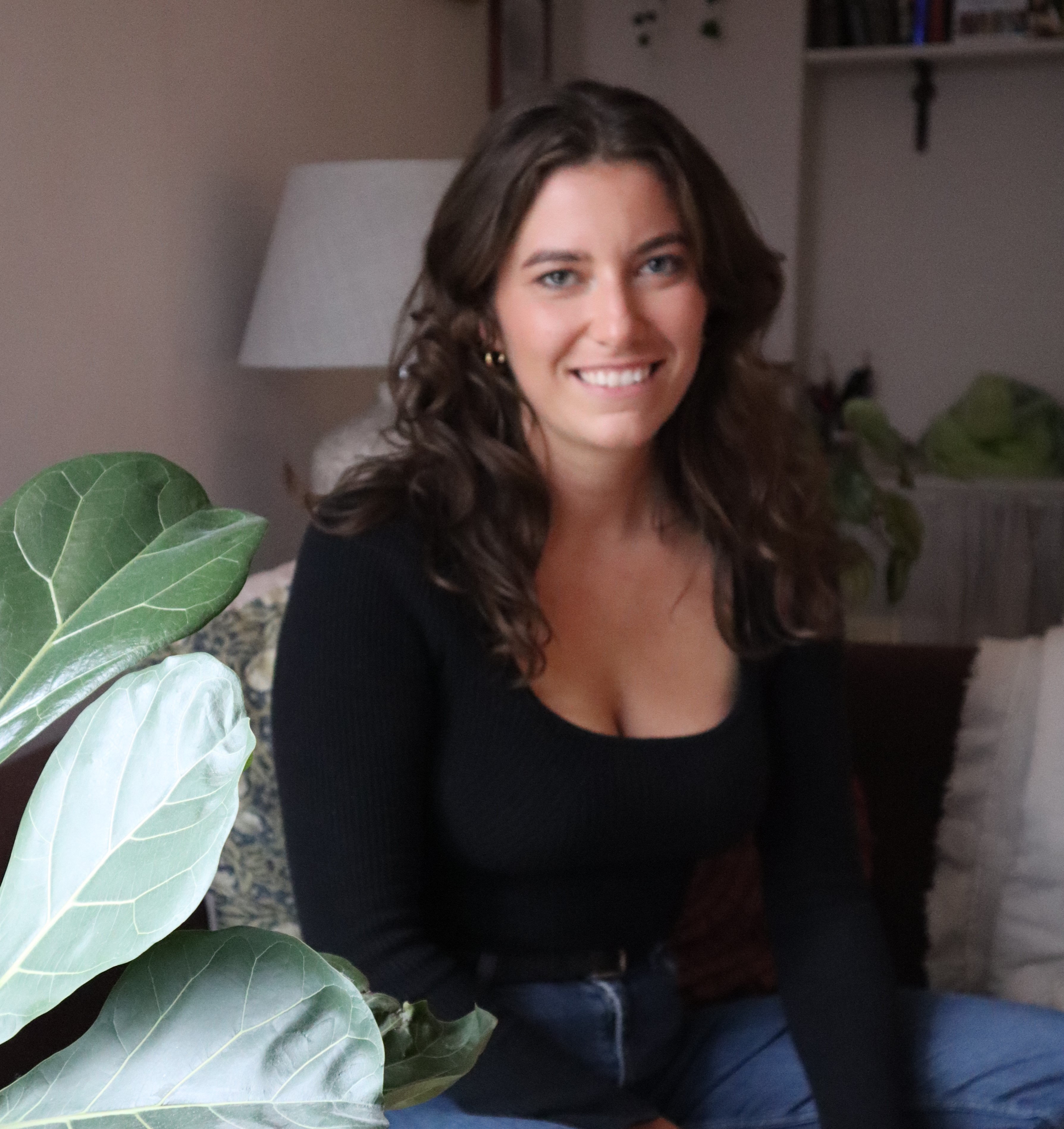 Livingetc content editor and design expert
Oonagh is a content editor at Livingetc.com and an expert at spotting the interior trends that are making waves in the design world. Writing a mix of everything and everything from home tours to news, long-form features to design idea pieces on the website, as well as frequently featured in the monthly print magazine, she's the go-to for design advice in the home. Previously, she worked on a London property title, producing long-read interiors features, style pages and conducting interviews with a range of famous faces from the UK interiors scene, from Kit Kemp to Robert Kime. In doing so, she has developed a keen interest in London's historical architecture and the city's distinct tastemakers paving the way in the world of interiors.