How to keep cut branches fresher for longer – the 6 tricks that will keep your blossom from dropping too quickly
An explosion of beautiful blossom is the embodiment of spring. Here's how to enjoy it inside your home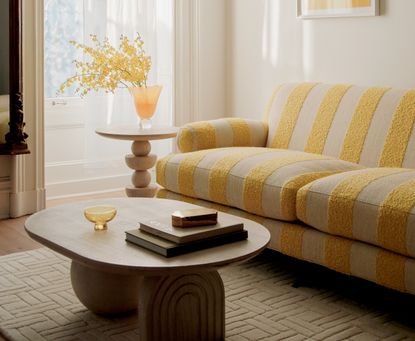 (Image credit: Anthropologie )
It's official: spring has finally landed. There really is no other image that better depicts this beautiful season than trees adorned with delicate blossoms as nature springs to life once more, and the good news is, that spectacle is right around the corner (if it hasn't arrived to you already, that is).
The display is so glorious, in fact, that many of us want to bring it into our homes, whether its to brighten up a kitchen, bedroom or just as coffee table decor in a living room. Decorating your interiors with cut stems of budding foliage or pretty blooms can make an eye-catching alternative to traditional flower arrangements in a vase, but they do require a bit more skill when it comes to looking after them. That's because part of the beauty of these spring blossoms is their ephemeral nature, so you probably want to know how to keep them fresher for longer.
From the perfect time to pick the stems to the conditions needed to help them thrive, we've asked some florists and experienced stylists to explain how.
1. Pick stems while buds are still starting to open
First things first, to keep cut flowers looking fresh whatever the type, its stem needs to be picked before the flower has had time to bloom. This is why the flowers you buy from a store or have delivered to your door in a bouquet tend to start out closed, allowing them to bloom inside your home and last longer as a result.
When it comes to spring foliage, this means picking stems while the flowers or leaves are still in their bud form. As Stephen Webb, author and founder of Garden's Whisper, explains: 'It's always important to choose blooms that are not yet fully open, as these will last longer than those that have already bloomed.' Look for small shoots or white-budded petals on branches, and resist the temptation to pick branches that already have developed flowers or leaves on them.
2. Pick early in the morning while temperatures are cool
Besides the stage of development of your fresh blossom or foliage, you'll want to pay attention to the time of day you decide to pick them. If you cut them late in the day after the branches have had time to warm up, they won't adapt as well to their new environment; too early and the foliage might be damp.
'The best time to pick branches of flowers is in the morning when the dew has evaporated, and the temperatures are cooler,' says Stephen. 'This will help keep the flowers from wilting too quickly.' The same applies to harvesting blooms from a cut flower garden.
3. Use sharp shears to cut the stems
To avoid any damage to the plant that could prevent the buds from flowering, be sure to use sharp, clean scissors, shears, or secateurs to cut your foliage. 'Avoid using dull blades, as they can crush the stem and prevent water uptake,' notes Brock Ingham, expert gardener and blogger at Bigger Garden. On no account should you try to break a stem by bending or flexing it as this can seriously damage the plant.
4. Remove any leaves or flowers below the water line
Once you've introduced the foliage into its new environment inside your home, you'll need to condition them properly before putting them on display. First, when arranging any type of flower or foliage in a statement vase, it's vital that you remove any leaves, flowers, or beds on the stem that sit below the water line, whether they're long lasting flowers or more ephemeral blooms.
'Leaves and flowers that are submerged in the water can start to decompose and create bacteria, which can shorten the life of the flowers,' Brock explains. Prevent your arrangement from rotting prematurely by gently snipping off any lower buds with a pair of scissors or secateurs.
Brock also suggests that you keep the branches or stems in a cool, dark place for a few hours before arranging them. 'This will help the flowers absorb water and adjust to their new environment,' he says.
5. Keep them hydrated and change the water regularly
Once you've incorporated your foliage into your decor, the work doesn't stop there. It's important that you keep them hydrated by changing the water regularly and trimming the ends of the stems at an angle to keep them fresh (also a key tip when it comes to how to care for daffodils in a vase this time of year).
'Make sure to change the water in the vase every 2-3 days,' says Zeeshan Haider, CEO and founder of Greenry Enthusiast. 'Adding a teaspoon of sugar to the vase water can also help the flowers stay hydrated for longer.' That old wives' tale about using a penny to keep your flowers fresh has some truth to it, too. This simple hack uses copper to keep your cut flowers fresh for longer, but you'll need to use pure copper for the best results as modern coins don't contain enough of the metal.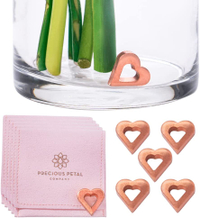 When it comes to keeping cut flowers looking fresh, these little copper charms from Amazon are a great option. Made of 100% copper, they're thicker and heavier than an old penny and better looking too, (available in both heart or star shapes). They're reusable, eco-friendly, and come in a suede cloth bag for safe-keeping between uses.
6. Keep away from heat and direct sunlight
Finally, be sure to keep your foliage away from direct sunlight and heat sources as this can cause them to shed their leaves or petals sooner. That means your windowsill or any spots nearby a radiator should be out of bounds. Instead, place your vase on a pedestal in the corner of your room or on a console table the opposite side of the room to the window so that they'll receive enough daylight without the risk of causing the petals to shed prematurely.
What spring foliage lasts longest as a cut stem?
Depending on where you live, there will be various different spring foliage this time of year. Some of the most recognizable blooms are mimosa, magnolia, and cherry blossom, all of which will be ready to burst very soon.
Mimosa makes for beautiful cut flowering branches. It produces a host of small ornamental yellow flowers that have a fluffy appearance and make a serious statement when collected in a bunch within a tall vase. The cut stems will last between seven and ten days.
The fragrant flowers of the magnolia tree are a delicate-looking bloom that comes in pink, purple, yellow, or white varieties on hardy wooden stems. In most northern hardiness zones the flowers will be perfect for picking right now - look for flowers closed in tight petalled buds. Pick them at the right time and they'll last in your home for up to two weeks.
The most iconic spring bloom of all is the pretty-in-pink cherry blossom, and its tree will soon be exploding with sweet-scented flowers. To keep it fresh indoors, be sure to mist the delicate flowers often and consider using a humidifier within the room to prevent the petals from dropping. Once flowered, the blossom will last around a week.
Our three favorite vases for cut foliage stems
Striped Earthenware Vase, H&M Home
Stripes are certainly the defining mood this spring, and we're loving the chunky candy pink stripes on this curvy vase. The idea welcome on an entryway console table, this uplifting vase is perfect for spring. Complete the look by adding stems of colorful cut blossom.
White Textured Vase by Athena Calderone, Crate & Barrel
For an antique-looking vase to showcase your branches, this option by legendary designer Athena Calderone for Crate & Barrel is a wonderful choice. Glazed in creamy white with a nubby texture, the tall terracotta vase has the look of an ancient find that will shine in a modern home.
The Livingetc newsletter is your shortcut to the now and the next in home design. Subscribe today to receive a stunning free 200-page book of the best homes from around the world.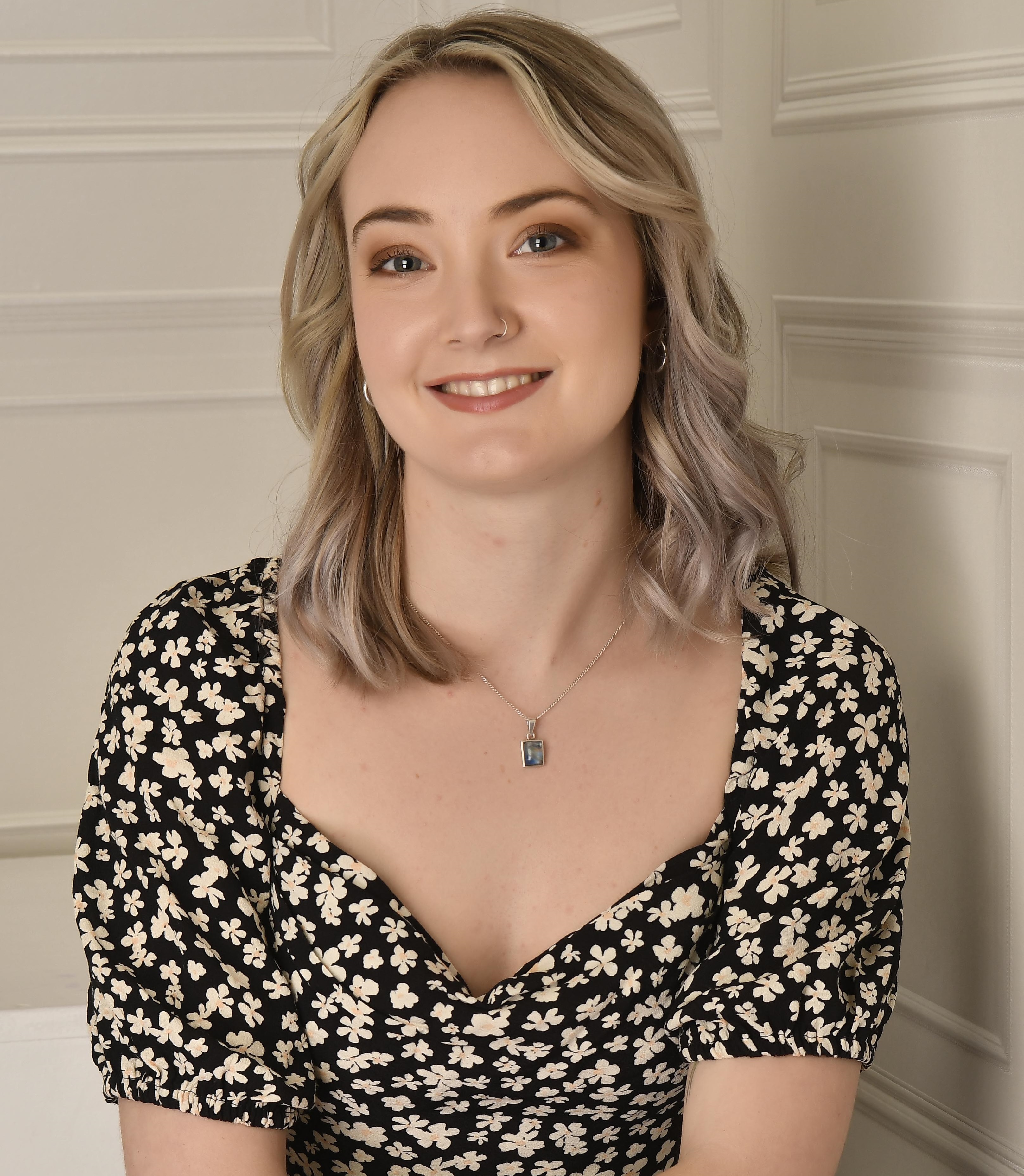 Lilith Hudson is the News Editor at Livingetc, and an expert at decoding trends and reporting on them as they happen. Writing news, features, and explainers for our digital platform, she's the go-to person for all the latest micro-trends, interior hacks, and color inspiration you need in your home. Lilith discovered a love for lifestyle journalism during her BA in English and Philosophy at the University of Nottingham where she spent more time writing for her student magazine than she did studying. After graduating, she decided to take things a step further and now holds an MA in Magazine Journalism from City, University of London, with previous experience at the Saturday Times Magazine, Evening Standard, DJ Mag, and The Simple Things Magazine. At weekends you'll find her renovating a tiny one-up, one-down annex next to her Dad's holiday cottage in the Derbyshire dales where she applies all the latest design ideas she's picked up through the week.