How far away should a projector be from the screen? Our fool-proof guide
Struggling to find the perfect place for your projector? We guide you through the process of choosing the perfect spot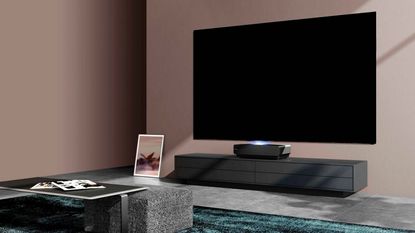 (Image credit: Hisense)
The Livingetc Newsletter
For style leaders and design lovers.
Thank you for signing up to LivingEtc. You will receive a verification email shortly.
There was a problem. Please refresh the page and try again.
You've decided to upgrade your home theater experience with a projector, but setting up the perfect arrangement is a less-than-easy task. Unlike TVs, projectors require slightly more finesse, with placement making a huge difference in how your eventual viewing goes.
So if you're scratching your head, wondering how exactly to achieve that home cinema feel in your living room, we're glad to say that there is a formula you can use to get that ideal placement. Of course, things like the size of the room, the projector model, and what you're using as a screen will all impact this, but we will tackle these elements in the article below.
Keep reading to see the best way of discovering the ideal distance between a projector and a screen, and head to our guide to the best projectors if you want some inspiration on which model to choose.
Understanding throw ratio
Throw ratio is by far the most important metric to consider when deciding where to place your projector in relation to your screen, and this is different with different models. Short throw projectors, which allow you to place the device very close to the screen or wall and still get a large image, tend to be more expensive than their long throw counterparts.
Tex Yang, VP of Global Business at XGIMI, told us: "Projecting a large enough display at home requires a suitable throw distance between the screen and the projector. Throw distance is the space from the tip of the projector's lens to the screen, and this determines where the projector can be placed in a room.
"For any given projector, the size of the screen and the throw distance of the projector determines the throw ratio."
It's rare to see short throw models even for the best outdoor projectors, as they are reserved for home theater devices that assume you might have more space to play with. With a regular projector, the image will get smaller and smaller the closer you get to the screen.
How large is your screen?
Of course, the size of your screen is a big indicator of how you set up your projector, as regular throw models will need to be placed as far back as possible to create an image that will fill your chosen display area. There's actually a formula for this, but you will first need to find the throw ratio of your chosen device.
While most projectors will let you know the minimum and maximum distance for the best results, sometimes you must calculate this yourself. There are tools online, like this one from Epson, that will take the work out of making this calculation, but in short:
Width of screen (ft) x throw ratio (e.g. 2.0) = throw distance
So if you have a 10ft screen and a throw ratio of 2.0, you will want to position your projector 20ft away from the screen.
Your choice of projector screen matters
Not all of the best projector screens are created equal, and you should put almost as much thought into this as you do your choice of projector.
"When it comes to the projection screen, this is a vital part of the setup as it can ultimately determine the quality of your experience," Yang continues. "Projector screens are made of different materials. Some are more convenient to store than others, and they all have varying reflective capabilities.
Typical projector screens are made with blackout material, be it plastic or fabric. Blackout material maintains a good balance between contrast and high-fidelity color. Plastic screens can be more durable, but fabric can be easier to wash and maintain."
In our opinion, any dedicated screen is better than projecting directly onto the wall, as they are designed to reflect light and color for a better overall image. Generally speaking, the lower the quality of your image, the smaller you will want to go, so factor this in, as well as the space available to you.
How capable is your projector?
As said, you can pay a little more if you want a projector that can be placed on a TV stand directly in front of the screen, or you can opt for a device that needs to be set up behind or adjacent to you on the couch.
While these types of projector aren't necessarily worse, you really do get what you pay for in this area. You will want to measure brightness, contrast, and resolution in addition to the throw ratio to get the best projector for your needs.
As Yang says: "You don't have to spend necessarily more; it all depends on your individual requirements and preferences. Long-throw projectors are usually smaller and lighter than short-throw projectors. They can display images accurately from further distances but are more likely to be affected by ambient light than short-throw projectors.
"On the other hand, short-throw projectors can be placed very close to the screen. They're space-saving, experience less light loss, and easily blend into home décor."
How far away should a projector be from the screen?
In short, you can use a simple calculation to determine how far away you should place your projector in relation to the screen, but factors such as the quality of the projected image, the material, and size of your screen, and whether you're viewing indoors or outdoors will all impact this.
Ultra short-throw projectors tend to cost more but provide a much more space-efficient solution, while cheaper long-throw models may offer a lower overall image quality.
For style leaders and design lovers.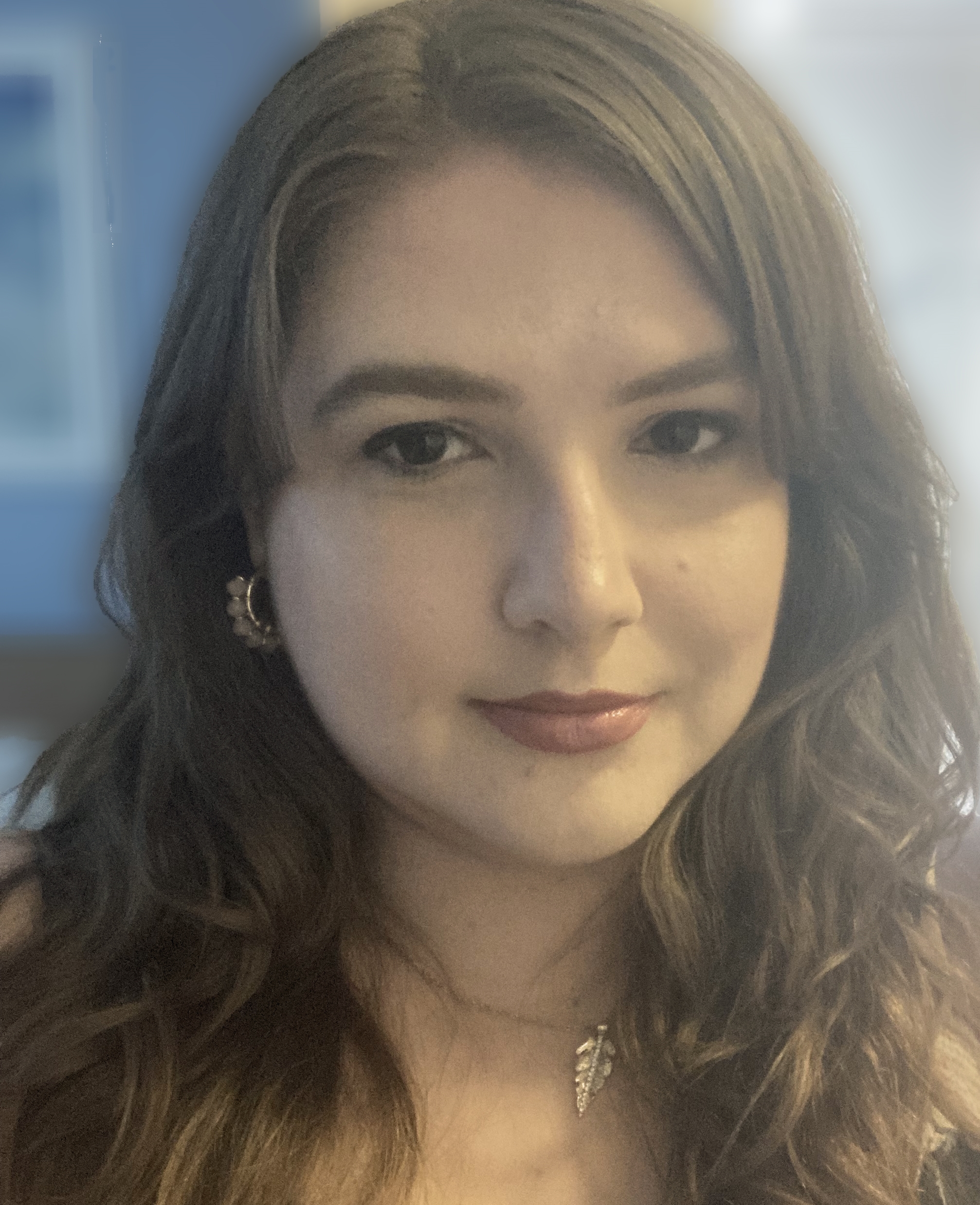 Smart Homes Ecommerce Editor
Caroline is the smart home ecommerce editor for Livingetc, covering everything tech for the home, from smart speakers to air purifiers and everything in between. She is passionate about the role that technology and smart devices can play in daily life, enhancing the home without sacrificing personal style and carefully chosen interiors. In her spare time, she can be found tinkering with bulbs, soundbars, and video doorbells in an effort to automate every part of her small home. Previously, she lent her expertise to the likes of Expert Reviews, IT Pro, Coach, The Week, and more.