How to create the ultimate decluttering checklist – and the easy tasks you should never miss off
Because an efficient declutter needs an efficient decluttering checklist, and this is how the experts do it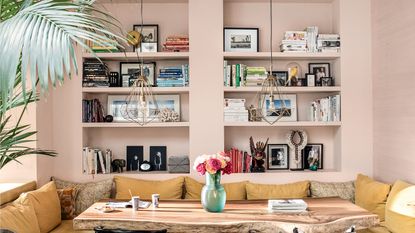 (Image credit: Marc Van Praag)
The Livingetc Newsletter
For style leaders and design lovers.
Thank you for signing up to LivingEtc. You will receive a verification email shortly.
There was a problem. Please refresh the page and try again.
If you struggle to get started when it comes to organizing your home, having a decluttering checklist can be a simple way to feel slightly less overwhelmed. It will help you manage what needs to be done and when it needs to be done, plus you have the satisfaction of being able to tick things off as you go.
A well-thought-out checklist, that's bespoke to your home, can make decluttering a room feel far more manageable as you can split things up into really small tasks that could be done in a matter of minutes. For example, rather than just thinking 'declutter kitchen', you can break it down into 're-organize cutlery drawer', 'sort through mug cupboard', 'clear out the disused cabinet where the spiralizer and the bread maker live' etc.
To help to create this ultimate checklist, and make sure you don't miss off anything important, we've asked the experts for their top tips, plus the easy tasks they think should always be included.
How do you create a simple decluttering checklist?
Not only does it feel good to be able to tick things off as we go, but checklists are also great for starting regular routines, and making these routines feel less overwhelming.
'In a cluttered room, our brain is overstimulated and tries to multi-task, and this makes it difficult to focus. Therefore, we start tidying one area but get distracted and start to tidy another area mid-tidying (most of us will resonate with this to one degree or another). A decluttering checklist will take us through this, it provides structure, it gives us a plan and we get a great sense of achievement as we tick each item off our list,' explains Sharon McNulty, Professional Home Organizer and founder of Joyful Spaces.
'By having a consistent decluttering system, you will find it easier to remember the decluttering tasks that need to be done and will feel less overwhelmed. These tasks will eventually become second nature!' adds Caroline Caron Dhaouadi, founder of Homefulness.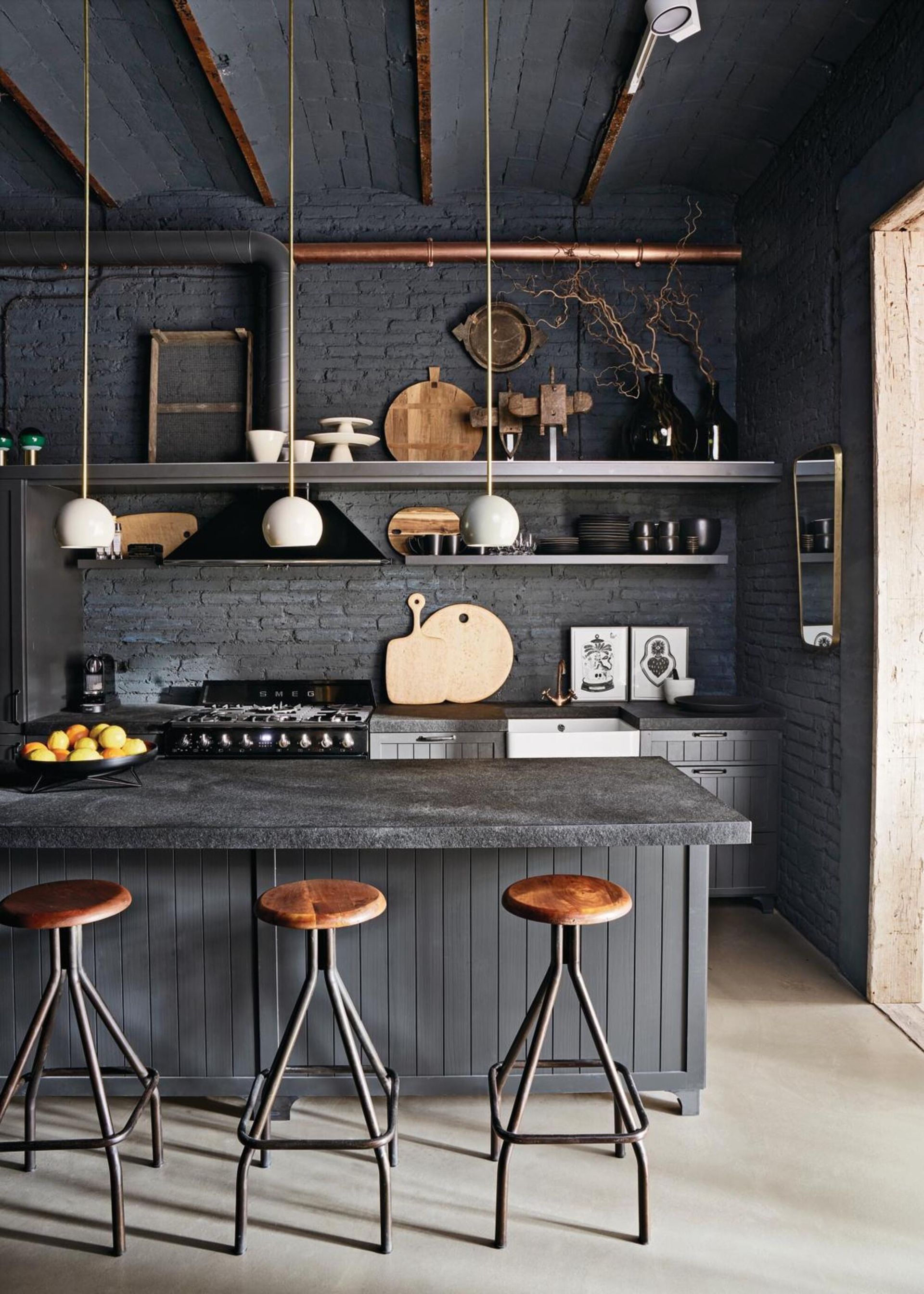 Have an idea of what you want to achieve
It may sound a bit wishy-washy, but having a clear idea of what you want to achieve with your checklist and envisioning how much easier your life could possibly be once you get through the list, or make it part of your everyday routine, can be really motivating if you aren't sure how to start decluttering.
'It is important to have an idea of what you want to achieve, so the first thing on any checklist will be your ideal vision, how you want the area you are decluttering to look,' explains Sharon.
'Visualize your ideal lifestyle, why you want to live like this and why you want to tidy. A goal of living clutter free is too broad, think much more deeply than that. Visualize your ideal day, and how your tidy kitchen would support that. This is a vital step and will keep you motivated through your tidying journey. If you skip this step, it will delay the whole process and put you at much higher risk of rebound. You can write your thoughts down, sketch them, create a vision board, etc.'
Consider all the rooms in your home
How your checklist takes form will depend on how you like to get the job done, but we think the easiest way is to take it room by room. And we mean every room.
'Make sure to include all of the spaces in your home that need decluttering and add these to the checklist. Often we consider the rooms in which we spend most of our time top of the list e.g the kitchen, living room and bedroom, but it's important to declutter all spaces in the home including the garage, laundry room, home office as organization and order in these areas can have a knock-on effect on keeping the whole home organized,' explains Caroline.
If it makes it simpler, plan your decluttering list based on the calendar year and work through your space month by month. 'I always start from top to bottom so the loft is the first area to tackle in January when we put the Christmas decorations away,' explains professional declutter Laura Mountford.
'Then in February, I will work down to the bedrooms and bathroom before finishing downstairs in March to complete the living room, office, and kitchen. Then come April it will be the perfect time to get the backyard and garage in order.'
Break your checklist down into tiny tasks
It's this that makes a checklist such a good idea when it comes to decluttering. You will clearly be able to see every task you have – from putting away the mail, to decluttering your closet – and be able to work through it in a way that suits your lifestyle. So really break that checklist up into the smallest of tasks.
'A checklist must be doable and broken into smaller bite-size chunks, to avoid overwhelm,' says Sharon. 'Firstly write down the area you wish to declutter, for example, "Your kitchen". Take time to think about how fabulous your kitchen will look and write this description down. Then think of all the items in your kitchen – food, pots & pans, crockery, cutlery, utensils, ovenware, cups, glasses, and so on. These become subcategories. Take a subcategory at a time and declutter it. Tick it off the list, then move on to the next category and before long you will see great progress.'
Our guide to how to organize your kitchen drawers will help you here.
Create routines with your checklist
A decluttering checklist is an easy way to start creating new decluttering routines – making these jobs part of everyday life. Once you have made your checklist, and started to complete some of the tasks you will have a clearer idea of how long things take to get done, and where they slot in time-wise.
'Then you can set a frequency as to how often the checklist needs to be completed in each area of the home. Some areas for example the wardrobe may need decluttering more often than others e.g. the laundry room,' advises Caroline
The bigger task might be things you do weekly, or even monthly, but there will be daily tasks too. And an easy way to ensure they get ticked off it by setting timers for the amount of time you have spare. 'I am a great believer in setting a time limit on each task and 20 minutes is the sweet spot for me. I am so productive for those 20 minutes and know that when the alarm goes, I can take a break. So I put the phone on silent, put my favorite music on, and get started. Often, I then get into a flow and want to keep powering through,' says Sharon.
'Try and pencil the time into your diary, show up each day, and before you know it, you will have a serene, organized home you can feel proud of.'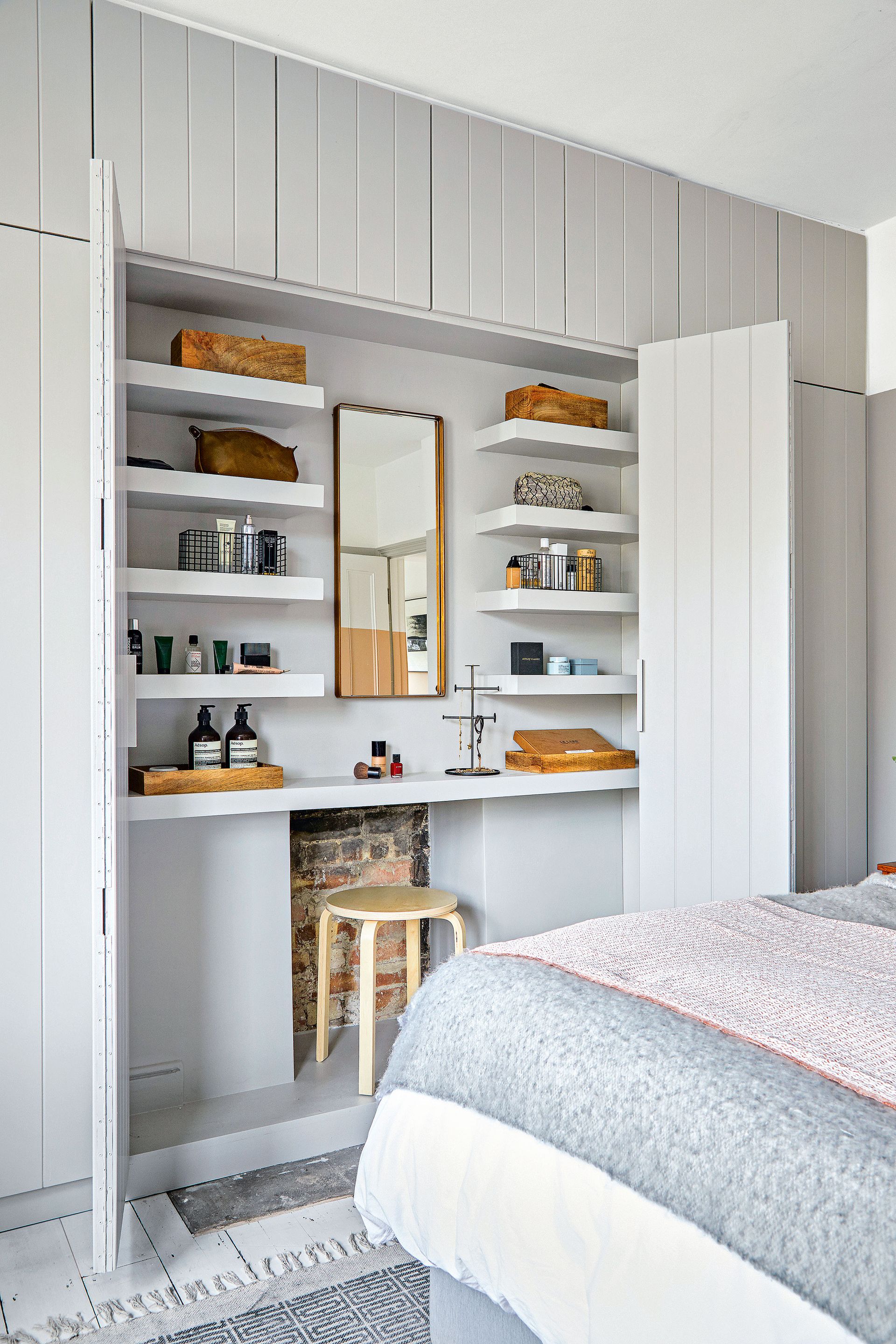 Set up 'keep', 'sell, 'donate' and 'bin' boxes
This setup will make getting through your decluttering checklist 100 times easier. Not just for how to declutter clothes but for every aspect of your home you declutter, you are going to need to separate into categories of at least 'keep' or 'bin', for larger rooms you might want to add in 'sell' or 'donate' too. So before you start your list, get these boxes or bags at the ready.
'When decluttering the home, setting up 'keep', 'discard', 'sell' and 'misplaced' boxes will make the whole process so much easier,' explains Caroline. 'As you go room by room, place items in one of these five boxes. Discard anything that is broken beyond repair, donate items that are in good condition, sell items of value, and return misplaced items back to where they belong.'
'Let go of items that are no longer serving you by asking yourself these simple questions; Do they make you happy? Do you use them? Do they still work? Do they hold a positive memory?' advises Laura. 'If you cannot answer yes to any of the above questions then it's time to either donate, sell or bin the item to clear space in both your home and mind.'
What should you include on a decluttering checklist?
Every home is going to have a different approach to a decluttering checklist, and hopefully, you can use the above tips to create something that suits your home and lifestyle. But, there are decluttering tasks that we think should be on every list, not only because they are the important ones that should be done (relatively) regularly but because they are the easy ones. The tasks that can make a big difference to how an area looks and functions but don't take up a whole afternoon to complete...
1. Surfaces
This is something that could be added to your daily checklist for all your most used rooms – hallway, kitchen, living room, and bedroom (if you have any surfaces in there). A quick declutter of kitchen countertops every evening will make all the difference.
'Clearing surfaces will visually make a big difference in making your home look clutter-free,' says Caroline. The following decluttering tasks should help to keep surfaces clear around the home:'
Discard any junk mail and papers that you don't need
Organize other post and paperwork into a box or folder
Place all keys in one place, for example on a key holder
Clear the coffee table of magazines and other clutter and leave only a few decorative items
Store toiletries and makeup inside cupboards, drawers, or baskets rather than on surfaces
2. Floors
'One of the fastest and most effective ways to declutter a room is to clear the floor space,' continues Caroline. 'This applies to every room in the home. In a busy home, items often get left lying around (shoes, toys, dirty clothes), and making it a habit to pick up these items and put them where they belong is a great way to declutter a space quickly and make your home look organized and clutter-free.'
This is something you could use a timer for. Before you go to bed each evening, set a timer and do a quick whizz round clearing the floor of anything that doesn't belong there.
3. The fridge
The fridge can be a really easy spot to stay on top of and have a regular declutter because it's somewhere you use daily – multiple times a day even. It's also a place in your home that really benefits from being organized and can help you be more sorted in other parts of your life too, like with meal prep and food shopping.
When you do your weekly food shop, take a few minutes beforehand just to go through the contents of the fridge. Get rid of anything that's gone out of date and take anything that's near its sell-by-date out of the fridge so you can put it back in near the front once you have unloaded your shopping. Being a smug organized fridge person can be easier than you think if you stay on top of it each week.
4. Closets
Much like the fridge, your closet is something you open every day, so it's a space you want to be clutter-free. It's a satisfying spot to declutter too, because you really notice to difference.
'Getting rid of clothes is a challenge, for sure,' says Diane N. Quintana founder of Release Repurpose Reorganize. 'Clothes can hold memories for us. However, your closet and chest of drawers can hold only so many articles of clothing, decide how much is enough and stick to it.'
'Always always declutter clothes by category (so tops, dresses, trousers, jumpers) and gather the similar items together on a bed,' suggests Sue Spencer. 'Make sure you get everything similar from all the places (and rooms) you keep clothes. This way you can see the volume of similar things you own and the duplication which then helps you make fast informed decisions about what to keep and discard as you can see what you have.'
Then there's the hanger trick. A favorite of ours because it makes having a regular closet declutter really straightforward. Marcella Caricasole, founder of Think Tidy says: 'Turn the hangers back to front and turn them the right way round only when you've worn the item. Give yourself 6 months and anything that you have not worn will still be on a back-to-front hanger...' Easy way to know exactly what you aren't wearing.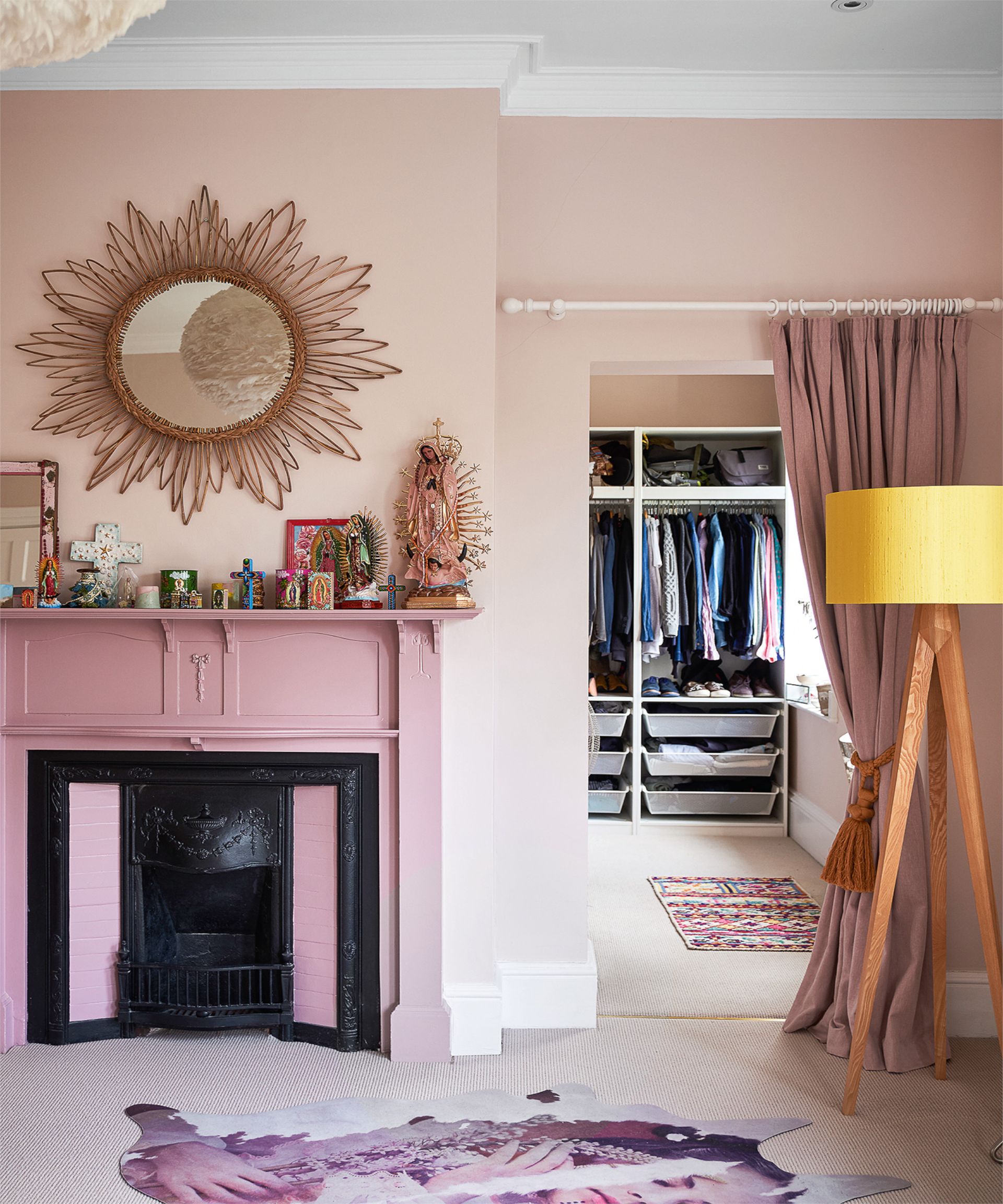 5. Kitchen cabinets
Another part of your home that should never be left off the decluttering checklist is the kitchen cabinets. Decluttering and organizing your kitchen cabinets is not necessarily something you need to do too often, but you should take a peek inside and have a reshuffle every few months. Avoid getting to the point when you open your cabinets and things fall out.
Just take it cabinet by cabinet and take the little and often approach. Perhaps have one big yearly declutter but then every month just take stock of how they are looking and any areas that are becoming overcrowded.
And tackle the task much like a closet, ask yourself the same questions – Have you used it recently? Does it still serve purpose? Does it still even work? No matter how sizable your kitchen, it needs to be as clutter-free as possible in order to function efficiently.
6. Toiletries and cleaning supplies
An easy win on your decluttering list. Often we don't realize toiletries, make-up, and cleaning products have sell-by dates. So add it to your list to go through your bathroom cabinets and check under the sink every few months for anything that's gone out of date and can no longer be used. Or you have forgotten about and been meaning to use.
Get things out so that you remember to use them too. This doesn't so much apply to cleaning products, but any toiletries that are just sitting around in the back of a cupboard, put them in the shower or by the sink or by the bed and start using them! Often you'll find you keep rebuying the same or similar products when you have plenty to use up already.
For style leaders and design lovers.
Hebe is the Digital Editor of Livingetc; she has a background in lifestyle and interior journalism and a passion for renovating small spaces. You'll usually find her attempting DIY, whether it's spray painting her whole kitchen, don't try that at home, or ever changing the wallpaper in her hallway. Livingetc has been such a huge inspiration and has influenced Hebe's style since she moved into her first rental and finally had a small amount of control over the decor and now loves being able to help others make decisions when decorating their own homes. Last year she moved from renting to owning her first teeny tiny Edwardian flat in London with her whippet Willow (who yes she chose to match her interiors...) and is already on the lookout for her next project.