Should I invest in a copper bath? 4 reasons to choose one - and the one big drawback to consider
It's undoubtedly a design classic, but is a copper bath a sensible way to spend your bathroom remodel budget?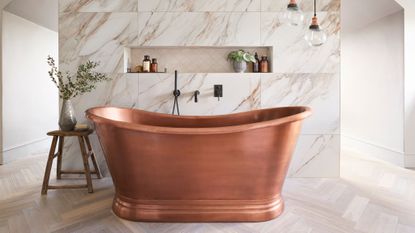 (Image credit: BC Designs)
The Livingetc Newsletter
For style leaders and design lovers.
Thank you for signing up to LivingEtc. You will receive a verification email shortly.
There was a problem. Please refresh the page and try again.
Copper baths pose one of the most classic design dilemmas: they're beautiful, but are they practical? They definitely make a design statement, but are they easy to maintain? I cannot recall the number of times I have bought something just because it looked good, and later on regretted it, so this time I wanted to do my homework before deciding whether to invest in a copper bath or not.
By the look of things, copper baths are environmentally friendly, the material kills germs, they last a lifetime, and with sales increasing every year, expect to see them on the latest bathtub trends list any day now. Add the fact that they are incredibly stylish and will instantly elevate the look of any bathroom, and it all sounds too good to be true. You will most likely see them in a traditional bateau shape, and they work seamlessly in both contemporary and traditional spaces.
I spoke to an expert in the field and here are the pros and the cons you should consider if you do decide to make the investment.
Pros to buying a copper bath
1. They look amazing
It's hard to deny it. Copper baths are one of the most beautiful timeless designs out there that look at home in a traditional setting, but also as a beautiful stand-out, contrast piece in a modern home.
The shape is classic, with deep and comfortable sides perfect for soaking, and the copper material adds warmth and character to a space. In terms of looks, it's an easy option to go for.
2. They help keep your bath water warm
Now this is something that I only recently learned and hadn't thought about before. The actual copper will warm up with your bath water and transfer the heat back in, so it stays warm for longer. Copper is an excellent heat retainer and because the metal is a superconductor, the walls of the tub warm very quickly then hold the temperature for much longer than other materials such as cast iron or acrylic.
And my favourite thing? Even when the bathtub is empty after use, it will stay warm to the touch, which is lovely when you're drying your feet on the edge of the tub.
3. They look better with time
Copper baths have a 'living finish'. It's the first time I hear the term and it basically means that the metal reacts with oxygen in the air over time which enriches and deepens the colour and finish of the copper itself.

Freshly formed, copper is a rosy-pink color, but it develops into darker coffee shades and russet reds with time. This means that a copper bath will only look better with age, creating a deeper and enriched finish and a beautiful patina that will bring character to the space.
4. They are hygienic
Copper baths are easy to wipe clean, but the best part is that the metal itself also has antibacterial properties. Viruses can survive for days on steel and glass, but they are killed within hours or even minutes on copper. Studies have shown that 99% of harmful bacteria is removed from a copper surface within two hours. That makes a copper bathtub an easy-to-maintain option perfect if you want to design a hygienic bathroom.

Also, because copper tubs are typically manufactured from continuous sheets of metal, molded into shape, there tend to be fewer harbors where germs and bacteria can accumulate and grow.
Cons to buying a copper bath
If copper baths sound too good to be true, they almost are. There are some cons that it's useful to know about before you commit to a purchase.
Like any metal, copper can be scratched. However, copper is remarkable in that it "heals itself". Any scratch to a copper bath will soon take on the color of the rest of it, which effectively hides any minor scuffs and scrapes. Baths that have copper on the exterior as well as interior require some looking after - drying them well after use and reapplying a wax seal regularly every 4-6 weeks depending on use is important to maintain them in the long run.
Barrie Cutchie, Design Director at BC Designs and expert when it comes to all things copper baths, shares his advice: 'It's important to look into how your copper bath is made and what copper was used. High-end models are worth investing in as they tend to only use high-quality copper. This helps to minimize any rusting or compromising of the natural look of the product, where too much-recycled copper or low-quality means that over time, your bath no longer looks as good as it did,' explains Barrie.
Should you invest in a copper bath?
It seems there are more pros than cons to this debate, however the important thing to bear in mind is your budget and whether you are willing to look after it a bit more than you would a ceramic bath.
Design wise, it definitely looks gorgeous, and from keeping your bath water warm for longer to being hygienic and ageing well there are plenty of advantages that go beyond style. You will however need to be careful not to scratch it, and be mindful of its patina, or change in color over time.
Native Trails Copper Aurora 72" Free Standing Soaking
Price: $8,617.50
This antique hand-hammered copper bath will make a statement in any bathroom. The generous shape is perfect for soaking and relaxing. Because it's freestanding, it allows for flexible installation options.
Freestanding Soaking Copper Bathtub
Price: $3,779
This is a great example that a copper bath doesn't always have to be in rust tones. Perfect for a more modern home, this is covered with satin nickel.
For style leaders and design lovers.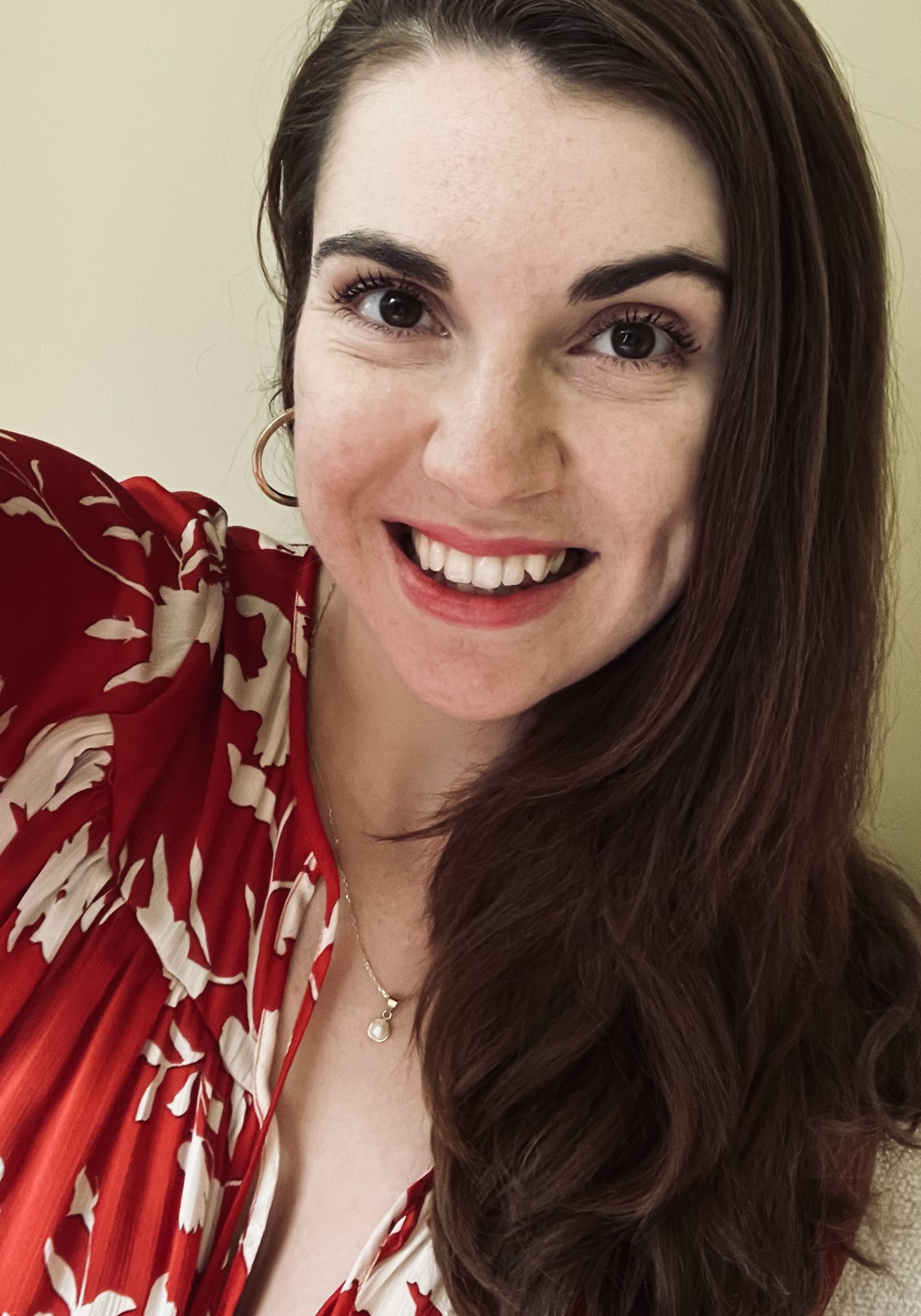 Raluca is Digital News Writer for Livingetc.com and passionate about all things interior and living beautifully. Coming from a background writing and styling shoots for fashion magazines such as Marie Claire Raluca's love for design started at a very young age when her family's favourite weekend activity was moving the furniture around the house 'for fun'. Always happiest in creative environments in her spare time she loves designing mindful spaces and doing colour consultations. She finds the best inspiration in art, nature, and the way we live, and thinks that a home should serve our mental and emotional wellbeing as well as our lifestyle.