Are freestanding bathtubs going out of style? 5 reasons designers are favoring built-in baths in 2023
Once the epitome of spa-like bathroom luxury, is it time to say goodbye to the freestanding tub in favor of something more practical?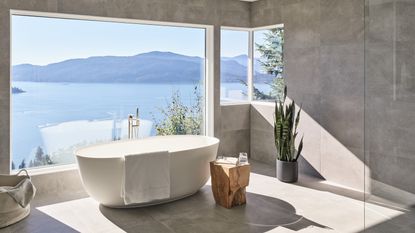 (Image credit: Andrew Latreille. Design BLA Design Group)
As bathroom trends shift, design choices become outdated, but a freestanding bath is widely regarded as a timeless bathroom addition. Freestanding tubs are not only as popular as they've ever been, but are growing in popularity among homeowners too, with sales of freestanding tubs rising around 15 percent, according to BC Designs.
'A freestanding tub could never go out of style,' says Melissa Warner Rothblum of Massucco Warner. 'They are often necessary if you don't want a shower/tub combo and the room doesn't lend itself to a built-in tub. Freestanding tubs are definitely here to stay!'
'In my opinion, freestanding tubs are not losing their charm anytime soon,' agrees Nina Magon. 'Nowadays, there are numerous sculpturally beautiful tubs available in the market that can serve as a striking focal point in any modern bathroom. These tubs come in various shapes and sizes, and their captivating designs can add a touch of elegance to any bathroom decor.'
However, there are some major pitfalls to contend with, and as built-in bath designs advance, the choice between freestanding bath versus built-in bath isn't so clear cut.
'Freestanding baths look great, however, they are not as practical as a built-in bath for various reasons,' says Caitlin Parker of Sydney-based interior design studio, Parker Studio. From cleaning concerns to the sheer weight that a luxury freestanding tub can put on your floor, these are the top reasons that people might sway more towards an in-built bath, how to battle the inherent problems and how to pick a freestanding bath that won't go out of style.
1. Cleaning freestanding baths can be quite a hassle
Freestanding designs may be a bathtub trend, but like vessel sinks, freestanding bathtubs create more areas in your bathroom to clean. The water and dirt can get stuck between the floor and the bottom of the tub, and the more decorative freestanding tubs with claw feet is just another thing to add to the ongoing list of bathroom chores.
'Freestanding baths can be harder to clean as water escapes down narrow edges between the bath and the wall which makes for tricky access,' says Caitlin Parker of Parker Studio.
2. The bath's weight could put strain on your flooring
It's one of the things that many homeowners don't take into account when shopping for a new bath, but freestanding bathtubs can be super heavy. Older freestanding bath designs are made from seriously heavy cast iron. While the classic roll-top, clawfoot is a classic and popular look for an elegant bathroom, homeowners should consider the pressure it could put on their floor.
A change in bath material might drastically change the weight so consider the flooring and whether it can hold your new bath's weight, and don't forget added water weight. Acrylic is the most common material and is relatively lightweight, but House of Rohl's Victoria + Albert Baths is known for crafting freestanding baths using its unique Quarrycast material. Made from volcanic limestone, the bath is surprisingly lightweight, weighing around 158lb on average per bath.
If you're in doubt about the structure of your house and the strength of your floor, do check with a builder or structural engineer before you decide to install a freestanding bath.
3. Freestanding baths don't have a built-in ledge for handy storage
As we look to keep our bathrooms seamless and decluttered, it's important that our bathroom has smart storage solutions that tidy the clutter away. This is another pitfall of the freestanding bath. 'Homeowners need to build in a ledge or shelf for storing soap and shampoo as the bath itself does not have one integrated when freestanding,' says Caitlin. It's one of the big pros of a built-in bathtub.
A small bath stand is an easy way to combat this issue, helping organize a bathroom while creating a decorative moment to take advantage of.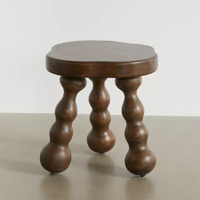 I love the quirky design and bauble-shaped legs of this stool from Urban Outfitters, the perfect addition to sit next to your freestanding bath to solve the issue of lack of spacing.
4. Freestanding baths aren't realistic for smaller bathrooms
Our bathrooms are getting smaller and smaller, says Barrie Cutchie, founder of bathroom specialists, BC Designs. This means that homeowners feel the freestanding bath isn't a viable option for such a restricted space.
'Bathroom design and habits are changing, and a small bathroom means homeowners are having to be clever with fitting in a freestanding bath, but this doesn't mean they are going out of style,' says Barrie.
Instead, bath manufacturers are trying to understand this ongoing behavioral pattern, and many have launched smaller models measuring around 59 inches or less, that allow for freestanding baths to be used in smaller spaces.
'A bath in a smaller ensuite is still achievable. There are even several models out there that are around 48 inches, which is smaller than a standard shower, and can be the perfect solution,' says Barrie.
Look to a compact slipper bath - an asymmetrical freestanding bath raised at one end so the bather can be immersed. 'A short roll-top or back-to-the-wall design with at least four inches round each of the edges is also good for smaller bathrooms,' adds Barrie.
5. Freestanding baths aren't the only luxury option
Finally, freestanding baths have long been seen as the epitome of luxury, and the only way to go if you are looking to create a spa bathroom feel. But there are a wealth of built-in options out these days that can give you the same immersive, tranquil experience.
Inset baths are a cheaper, space-saving option but can still bring the luxe feel of a freestanding bath. Encase your bath in geometric tiling, terrazzo - as per this example from Parker Studio, or even waterproof wood paneling, and create space around the tub for candles or atmospheric LED lights.
'I do not believe freestanding baths are going out of style, on the contrary, they offer a very cost-effective option for a "little bit of luxury" in bathrooms as they avoid excessive use of stone or complicated plumbing/tiling,' says designer, Alexandra Singer. 'Also, materials have improved so while steel remains the most common material for inset baths, composite materials have entered the market place and are making free-standing baths more affordable than copper or stone.'
How to pick a freestanding bath that won't go out of style
Despite the pitfalls, there are many makes and designs that can bring a timeless look to your bathroom.
There is now more choice than ever when it comes to style of freestanding tubs, so there isn't any reason for them to go out of style, as they cater for a whole range of tastes. 'There are so many material options available now—allowing freestanding tubs to work well in a variety of settings—from modern, to traditional, and even old-world spaces,' says Lauren Sullivan of Well x Design
'Our advice, if you are worried about your freestanding tub dating, is to choose one that works across modern and traditional, as this generally stands the test of time,' says Barrie. Think painted boat baths where you can change the color as trends change.
If you're worried about a freestanding bath looking too traditional, think contemporary. Modern designs see freestanding tubs that are sleek and feature organic curves. 'Adding curves to the bathroom can introduce a visual rhythm that infuses a more relaxed, softer feel to the space, removing harsh lines and angular corners,' says Barrie.
The Livingetc newsletter is your shortcut to the now and the next in home design. Subscribe today to receive a stunning free 200-page book of the best homes from around the world.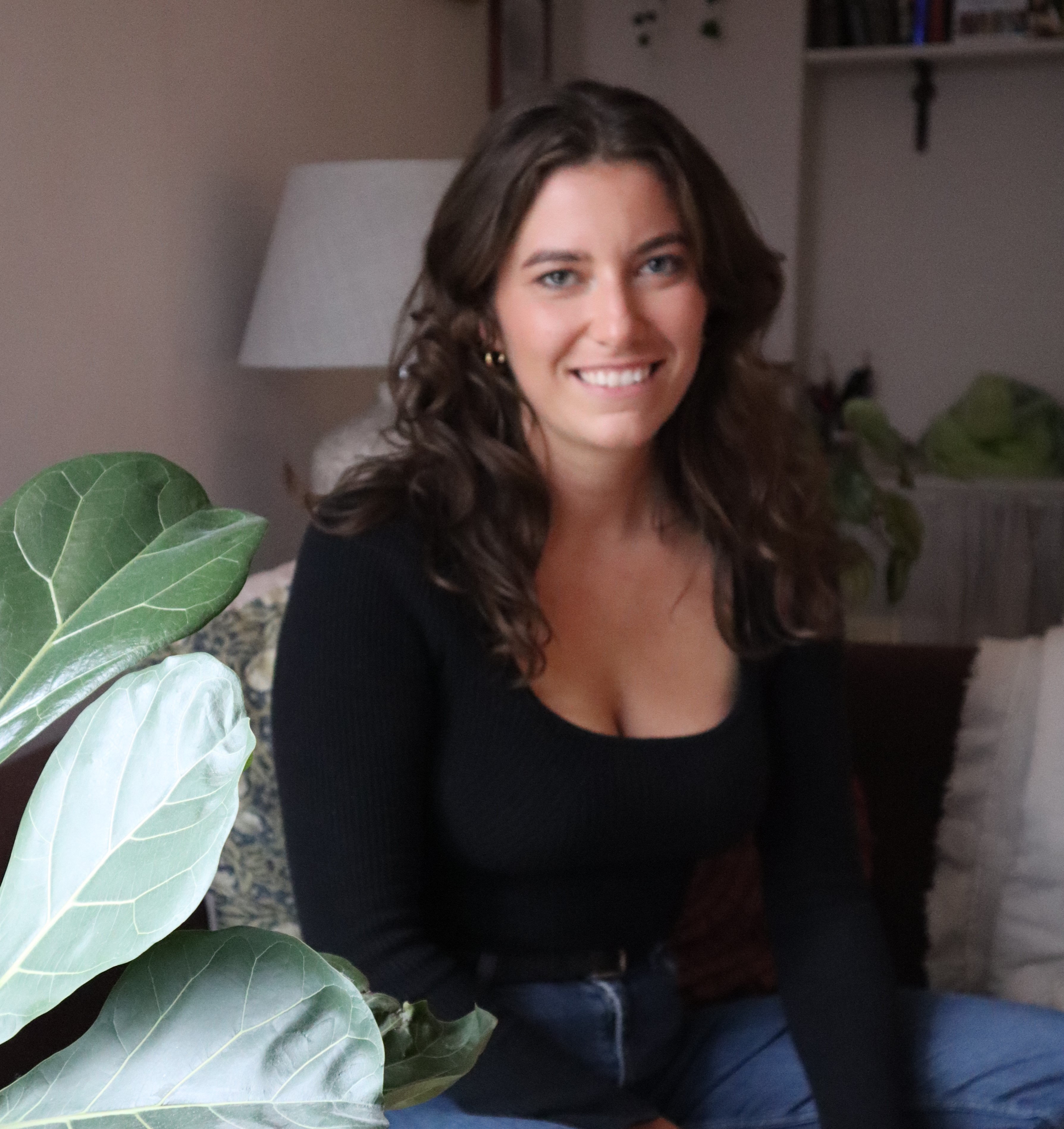 Livingetc content editor and design expert
Oonagh is a content editor at Livingetc.com and an expert at spotting the interior trends that are making waves in the design world. Writing a mix of everything and everything from home tours to news, long-form features to design idea pieces on the website, as well as frequently featured in the monthly print magazine, she's the go-to for design advice in the home. Previously, she worked on a London property title, producing long-read interiors features, style pages and conducting interviews with a range of famous faces from the UK interiors scene, from Kit Kemp to Robert Kime. In doing so, she has developed a keen interest in London's historical architecture and the city's distinct tastemakers paving the way in the world of interiors.