This 30-day decluttering method is the easiest way to make your home more minimalist, even if you're busy
If a packed schedule has put a hold on your decluttering efforts, experts say this 30-day challenge might be the answer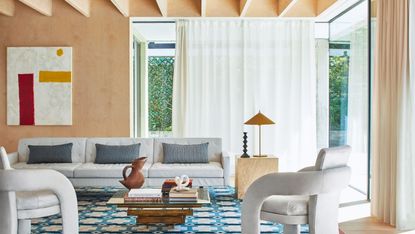 (Image credit: A Rum Fellow)
For me, there are two obstacles when it comes to decluttering: motivation and time. Plucking up the courage to attack the ever-increasing piles of stuff in my home is just one part of the problem, I also have to find a spare moment in my busy schedule. That's why I decided to commit to the '30 bags in 30 days' decluttering challenge.
Modern life makes it difficult to spin every plate at once. After you've finished cooking the family meal after a long day at work, decluttering a room is probably last on your list of priorities (it's been several months since I first scribbled it on my to-do list). This is partly because decluttering is a big time commitment, and it's the sort of job that can't be rushed. Whenever I set time aside to declutter, I also have a tendency to get easily distracted, sentimentally flicking through old cards or reorganizing my cupboards. I needed a quick-fire challenge to help get the job done.
Sound familiar? If you feel like you're constantly juggling a hectic schedule but you're determined to finally throw out some junk once and for all, the 30 bags in 30 days decluttering challenge might be exactly what you need. Here's how it works.
Lilith is an expert at following news and trends across the world of interior design. A firm believer that a tidy home is a happy one, she's committed to helping readers organize and declutter their spaces through sharing practical tips and guides. For this piece, she spoke with professional organizers to learn how the 30 bags in 30 days decluttering challenge can help you get rid of stuff.
What is the '30 bags in 30 days' decluttering method?
You may have guessed it already, but the 30 bags in 30 days decluttering method challenges you to throw away one bag of stuff every day for 30 consecutive days. Quite honestly, it's the simplest decluttering tip we've ever come across.
'The 30 bags in 30 days method allows you to get rid of an enormous amount of unwanted items that you would likely not get rid of otherwise,' adds interior designer and organizing expert, Breegan Jane. 'If done correctly, it should take 30 minutes out of your day for 30 days in a row, eliminating a total of 30 trash bags full of clutter.'
Of course, the time it takes you to fill a bag with unwanted stuff will depend on your approach, but this challenge is all about embracing a speedier approach to decluttering. 'The 30 bags in 30 days challenge is an acknowledgment that organizing is not about stuff but about time,' says Ben Soreff, professional organizer at H2H organizing. If entire trash bags seems like a stretch, you can use smaller grocery bags instead to help quicken the pace.
This method also makes sorting through your stuff a far more manageable task. 'Rather than trying to declutter your home all at once, you are given a small, easily accomplished task each day,' says Breegan. The best part is it leaves you with plenty of time to enjoy your evening and allows you to reserve your weekends for relaxation (for the most part, at least).
What situations does it work best in?
Not all decluttering techniques are helpful all of the time. For example, the three-second decluttering rule is best reserved for speedy situations while others like the six-month maxim take more thought and consideration. The 30 bags in 30 days challenge is a quick daily task, but the challenge itself is a commitment. That's why you need a plan of action before you attack.
'While this challenge can help create manageable chunks of time to move the organizing ball forward, it's important to note that organizing is not throwing things out, but rather a step in the process,' says Ben. 'We don't want regret or anxiety to come out of it. Instead, use the challenge as a guide to block off the time to review one small area of your space and make progress.'
What Ben means by this is, don't be so intent on rushing through your junk thank you stress yourself out or make decisions you later regret. To avoid this, approach this method in a way that suits you and your unique situation.
Maybe you spend your lunch break filling a bag from a clutter hotspot, or maybe you do 15 minutes in the morning and evening, choosing objects from anywhere in your home. 'Approach it at your own pace,' says Breegan. 'You could start by eliminating items that are easily disposable and work your way up to the rest.' Whatever works best for you, make clear and reasonable goals and stick to them.
What should you do with the bags of clutter?
The most likely pitfall when it comes to the 30 bags in 30 days challenge is not discarding the bags of clutter as you go. How many times have you successfully bagged clutter from your home, only for said bags to sit in your car's trunk for weeks on end? It's the most common decluttering mistake, and we've all been there.
To minimize the risk of clutter creeping back into your home after trinkets and gadgets in those trash bags catch your eye, deal with them ASAP. Stop off at the dump on your way to work, or drop off bags that can be donated at your local Goodwill store each weekend. Whatever you do, don't leave them in the house. Keep each bag on your front porch as a reminder to not only deal with that bag in the morning but to also fill another one tomorrow.
Most importantly - don't give up! In less than a month's time you'll have the clutter-free home you've always dreamed of, plus you'll finally be able to strike 'declutter' off your to-do list. It really doesn't get more satisfying than that.
3 of the best decluttering books for a more minimal life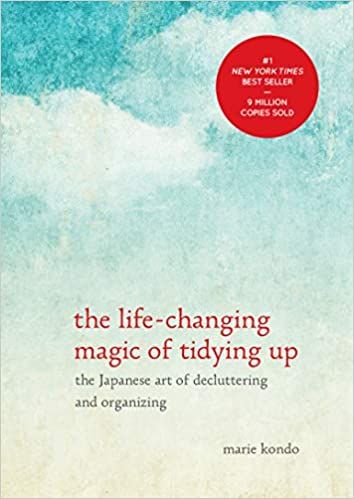 'The Life-Changing Magic of Tidying Up' book, Amazon
If you really want to kick the clutter for good, this book might be for you. Written by the Queen of organization, Marie Kondo, this book lays out the core principles of The KonMari Method, the revolutionary category-by-category system that promises effective decluttering results.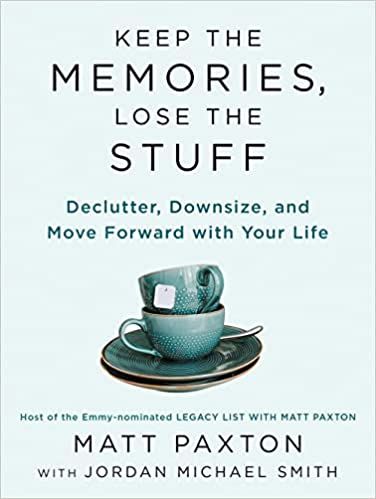 'Keep the Memories, Lose the Stuff' book, Amazon
Probably the biggest thing holding you back from decluttering is your sentimental attachment. With empathy, expertise, and humor, Keep the Memories, Lose the Stuff, by Matt Paxton helps you to let go of what all the stuff that no longer serves you, helping you to live in the present moment
'Decluttering at the Speed of Life' book, Amazon
If a decluttered home seems like a distant reality, this book by Dana White will help you get the job done. The decluttering expert identifies the emotional challenges that make it difficult to part with stuff we own, and provides workable solutions, like the six month rule, to break through and see noticeable results.
The Livingetc newsletter is your shortcut to the now and the next in home design. Subscribe today to receive a stunning free 200-page book of the best homes from around the world.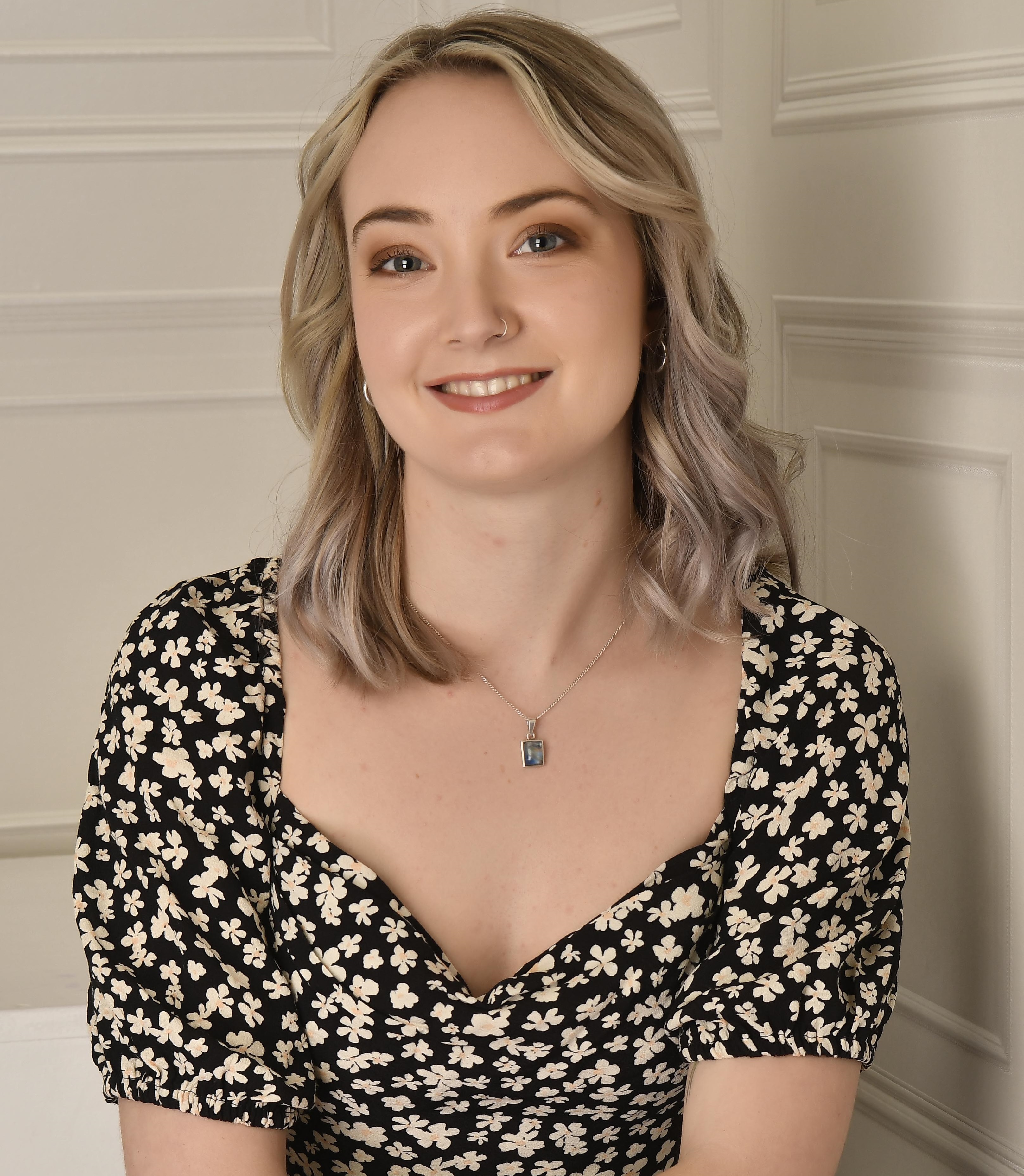 Lilith Hudson is the News Editor at Livingetc, and an expert at decoding trends and reporting on them as they happen. Writing news, features, and explainers for our digital platform, she's the go-to person for all the latest micro-trends, interior hacks, and color inspiration you need in your home. Lilith discovered a love for lifestyle journalism during her BA in English and Philosophy at the University of Nottingham where she spent more time writing for her student magazine than she did studying. After graduating, she decided to take things a step further and now holds an MA in Magazine Journalism from City, University of London, with previous experience at the Saturday Times Magazine, Evening Standard, DJ Mag, and The Simple Things Magazine. At weekends you'll find her renovating a tiny one-up, one-down annex next to her Dad's holiday cottage in the Derbyshire dales where she applies all the latest design ideas she's picked up through the week.