Apex Bike review – is this the exercise kit you need?
Read our Apex bike review to decide if this is the best exercise bike for your home gym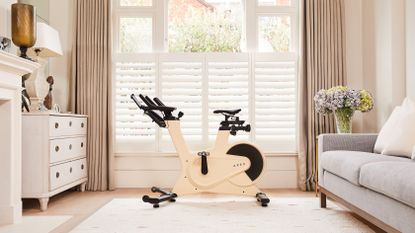 (Image credit: Apex)
The Apex bike is a high-quality option for all fitness levels, and there's no denying that it'll look the part in your home gym with four colour options to choose from. Fully adjustable and easy to use with all of the features you need to get sweaty. Just bear in mind the larger price tag...
Reasons to buy
+

Adjustable – seat and handlebars

+

You can charge your smartphone while you ride

+

32 resistance levels – easy to turn knob to adjust

+

Comfortable handles that are easy to grip

+

Perfectly placed water bottle holder

+

On wheels

+

Great class range

+

4 colour options
Reasons to avoid
-

Expensive

-

Hard to move

-

Made from plastic

-

Not Android compatible

-

Not the easiest to adjust

-

Apex subscription is required to use

-

No virtual rides on the app or live ones (yet)
If you are searching for an exercise bike for your home gym, then the Apex bike might just be the one for you. We've been testing this bike for a while now, and it's no secret that we love it. Not just because of its looks, but this exercise bike is here when the gym can't be, and the online classes on the Apex Rides app can keep you motivated when working out from home. It's worth us noting that this bike is slightly more expensive than others, coming in at the £1,200 mark, which is why we've taken it upon ourselves to test it, to give you a non-biased opinion before you invest your money.
A little bit about me, the reviewer: I write all of the UK-based fitness guides and reviews on Livingetc – I have tested a number of products to deem myself fit enough for this job. I have been testing these bikes in my large home office and my living room. I am five foot two in height, so finding an exercise bike that's comfortable when in use is a proven feat. I am moderately active and have used plenty of exercise bikes before – at the gym, in spin class and at home. I am testing a range of exercise and spin bikes, some of which are foldable, others compact as well as a few larger bikes.
Head to our best exercise bikes guide for more top recommendations.
About the Apex bike...
Total floor size: 110cm (length) x 61cm (width) x 120cm (max height)
Adjustable seat (height): 87cm - 117cm – from the floor
Adjustable seat: 73cm (forward) - 62cm (back) – measured from back of seat to front of handlebars
Adjustable handlebars: 78cm (lowest) to 109cm (highest) – from the floor to middle of handlebars
Flywheel: 4kg
Resistance levels: 32
Colour: Navy, mist, sand or black
Max user weight: 140kg
Who will the Apex bike suit?
The Apex bike is best for the style-conscious who are after a permanent fixture to add to their home gym. This bike is not made to be moved around – though it is on wheels. It's ideal for any fitness level whether you are a beginner or a pro, and it's super easy to use. You will need an Apex subscription to use this bike, and a smartphone or tablet is required since the bike does not have a console. This bike can be adjusted to suit all body types.
We wouldn't suggest this bike to anyone who does not have the required space, as it's not foldable and you won't want to move it around your home every time you want to use it. Also, when bearing in mind the price tag, as well as the monthly Apex app subscription, we can only recommend it to serious exercise bike users.
Our first thoughts of the Apex bike...
Admittedly, our first thoughts of the Apex bike were that it is large – this is expected due to the bike's nature and that it's not foldable, but it is on wheels for moving around your home gym. It is, however, slightly larger than similar bikes we have tested, so it takes up a hefty amount of floor space. Our second impression, after touching it, was that it has a plastic cover. For the large price tag, we didn't expect this. Though we also note that it does come in four colour options to fit into your home gym seamlessly. Another important feature we noticed after receiving this bike was that it has a water bottle that's well-placed (up high, instead of in between your knees) and the bike charges your phone as you ride. Smart!
What is the Apex bike like to use?
The Apex bike is impressively smooth, and also very simple to use. We found that the clickable resistance knob makes it so much easier to up the intensity of your workout, and this knob sits just between your knees so you can adjust your resistance while working out – whether standing or seated. Admittedly, this bike is noisier than other ones we have tested, but even then, it still operates quietly – you can definitely use it while listening to music or watching your favourite TV programme. It also won't wake up the kids.
Apex bike features
There's no denying that the Apex bike has all of the features you need (and would want) in an exercise bike, along with a few added bells and whistles. Though this does come at a larger price tag.
Flywheel and resistance
With a 4kg flywheel (this is lighter than other models we have tested, though we still found it a challenge when on a higher resistance) and 32 levels of resistance, this bike is suitable for all fitness levels. Adjust the tension using the clickable blue knob that sits in between your knees – turn it all the way to the left for the lowest resistance level and towards the right to make it tougher. Press this button for an emergency stop.
Comfort
This bike is completely adjustable and the handles offer several places for you to hold onto, whether standing or seating – and they are non-slip (even when super sweaty). As for the seat, this bike features a mountain-bike style seat. It will take a few rides to get used to it, but the shape of it shouldn't be an issue overall. If it is, you can buy a seat pad to help.
Adjustability
As mentioned above, the Apex bike is fully adjustable. You can move the seat up or down, or forwards or backwards, and the handlebars can be moved higher or lower. When you first receive the bike you will watch a series of videos to set it up, in order to ensure it's comfortable for your size. This bike also boasts non-slip pedals that are caged – to keep your feet in place while standing – and these pedals are suitable for experienced riders with SPD shoes.
Accessories
The water bottle is perfectly placed up high, so there's no need to bend down when you are out of breath, and there's also a smartphone holder on this bike that charges your phone while you ride. There's a separate console holder in your eye line which is adjustable so can be used with an iPhone or an iPad – no matter the size – and it grips your device for peace of mind while you are pedalling fast. Behind the bike's seat, you will also find a stand for two dumbells for working out your arms while you ride. This bike is also on wheels so that you can move it with ease.
Sturdiness and noise
One of the main disadvantages of this bike, in our eyes, is the fact it is made from plastic. This does make the bike slightly creaky when you start pedalling fast, though it doesn't affect its actual performance. It's worth us noting that this plastic casing protects the flywheel and hides this away from children and pets, so it is very much necessary. We just wish that it would have a metal casing (though we realise that this would make the bike heavier). In terms of noise, this bike still manages to be pretty quiet when in use, though not as silent as other models we have tested. We would say it's probably as loud as your average fan, when on a slow to medium speed setting.
Apex app – what can I use it for?
You will need the Apex Rides app on your phone or tablet, and a subscription for it, to make the most out of this bike. This bike gives you access to classes – live and pre-recorded. Otherwise, you can still pedal on the bike and adjust the resistance, but you won't be able to see any stats. There is no freestyle ride option. It's also worth us noting that this app is supported by Apple TV so that you can hook your bike up to the big screen. It is not compatible with Android phones.
This easy to navigate app can be used by six users, to make the most out of your subscription. How to use it? After opening the app, you will see four self-explanatory tabs at the bottom of your screen – Home; Classes; Profile and Search. Find the class you want to do and tap on it to start.
Before you start riding, you'll want to plug in your bike and to ensure it is connected, you will see in the Home tab whether the bike is connected or disconnected.
Let's talk stats: these appear on your screen during class. You can choose to show them or hide them. Your instructor will tell you the resistance, RPM and Power levels they want you to be on, and if you are hitting their targets, the numbers on your screen will turn green. If not, they will be red. This makes it so easy to check if you are on the right track.
Resistance
This is how far to the left or right your resistance knob has been turned, from one to 32. The higher this number, the tougher your workout. As you turn the knob between your knees, the number will change on your screen, and if you press it the bike should stop.
RPM
This number is an indication of just how fast you are moving those legs of yours. Your trainer will tell you a number to stick to, and again, this number will be green if you are within their suggestion, or red if not.
Power
This statistic is a mix of both your resistance and RPM, and there'll always be a minimum and maximum number on either side of this. The harder you work, the higher this number.
Tracking your progress
It's easy to track your progress on the Apex Rides app. Just press the Profile tab at the bottom of your screen and you should see ' Your average stats' – click view all. Here you can filter by average per class or total, and over a timeframe of one week, one month, one year or a lifetime. This shows your calories burned, time spent on the bike, the amount of power generated, RPM, distance cycled, resistance, speed, total KJs, amount of classes done and more.
Connecting to Strava/ Apple Health
After you have completed a class, you will be taken to a screen to show all of your stats. At the top of this screen, you will see the Strava app – click this to sync your ride to your Strava account. You will also, after logging into this app for the very first time, have the choice to sync it with your Apple Health. This app is not Fitbit compatible.
Apex classes
Take your pick of classes in the Apex Rides app, whether you have 15 minutes spare or an hour. Classes are all pre-recorded at the moment, but live classes are said to be expected to land on the app soon. It's worth us also noting that there are no virtual classes available on the app (yet). All current classes can be tailored to your fitness level – turn the resistance up as high or as low as you like, depending on your needs. Your instructor will explain this at the start of each class.
For every class you take, you will be awarded a different number of Apex points. These help you appear on leaderboards and give you an extra boost of motivation.
To find all of the classes available, head to the Classes tab on the bottom of your screen. Alternatively, you will find suggested classes for you on the Home tab. I always found it easier to find classes through the Classes tab – you can add on filters – and I found it helpful to favourite classes that I thought sounded good, for later. These classes all have a warm-up and cool-down period at the start and end. Some classes are named based on the music that's played in the background, for example, there is one with only Ariana Grande music, a throwback music class and even one with tunes from the 80s.
Our favourite classes? These would have to be Alex's 30 min Cheeky Throwbacks session, Aaron's 20 min Feel Good Cycle, and Aaron's 20 min Short and Sweet.
What else to know about the Apex bike?
There are some very good and well-thought-through features about this bike, but there are also a few disadvantages to it. What you will need to decide is whether you can look past the disadvantages and whether these disadvantages are an absolute necessity for you. For example, does it matter to you that the bike is made of plastic?
When you buy directly through Apex, there is a 30-day return period and a one-year warranty comes included, as well as free delivery (in four weeks). When buying through John Lewis & Partners, the bike comes with a one-year guarantee as well as free delivery within eight weeks.
The Apex Rides subscription that you need to use this bike is an extra £29.99 per month, £79.99 per quarter or £299.99 per year, depending on which plan you choose. This subscription can be used by yourself, as well as five other people. If you buy your bike directly through Apex, it comes with a one-month free subscription.
Apex bike pricing...
The Apex bike is currently priced at £1,200. You can buy it directly through Apex, or at John Lewis & Partners – your choice. On top of this, you'll need to bear in mind the Apex subscription price for the app, which we explained above. You need this app to use the bike and view your statistics.
We completely realise that this bike is an investment, but if you are buying it for daily use, or you usually pay for a gym membership or spin classes, then the bike will eventually pay for itself. Also, remember that six users in total can take advantage of this bike and the Apex Rides app.
About our review – and our reviewer
Annie Collyer is the UK Shopping Editor at Livingetc – she also looks after all of our UK-based fitness content. She has tried and tested a range of equipment in her spacious home office/spare bedroom which is now technically her part-time home gym.
As mentioned above, Annie is five foot two so is testing these exercise bikes as a shorter person, to see if they are comfortable at any height. She also has her fiancé try out this home gym equipment for an opposing view, as he is both taller and heavier than her, measuring just under six foot.
Where to buy the Apex bike?
The Livingetc newsletter is your shortcut to the now and the next in home design. Subscribe today to receive a stunning free 200-page book of the best homes from around the world.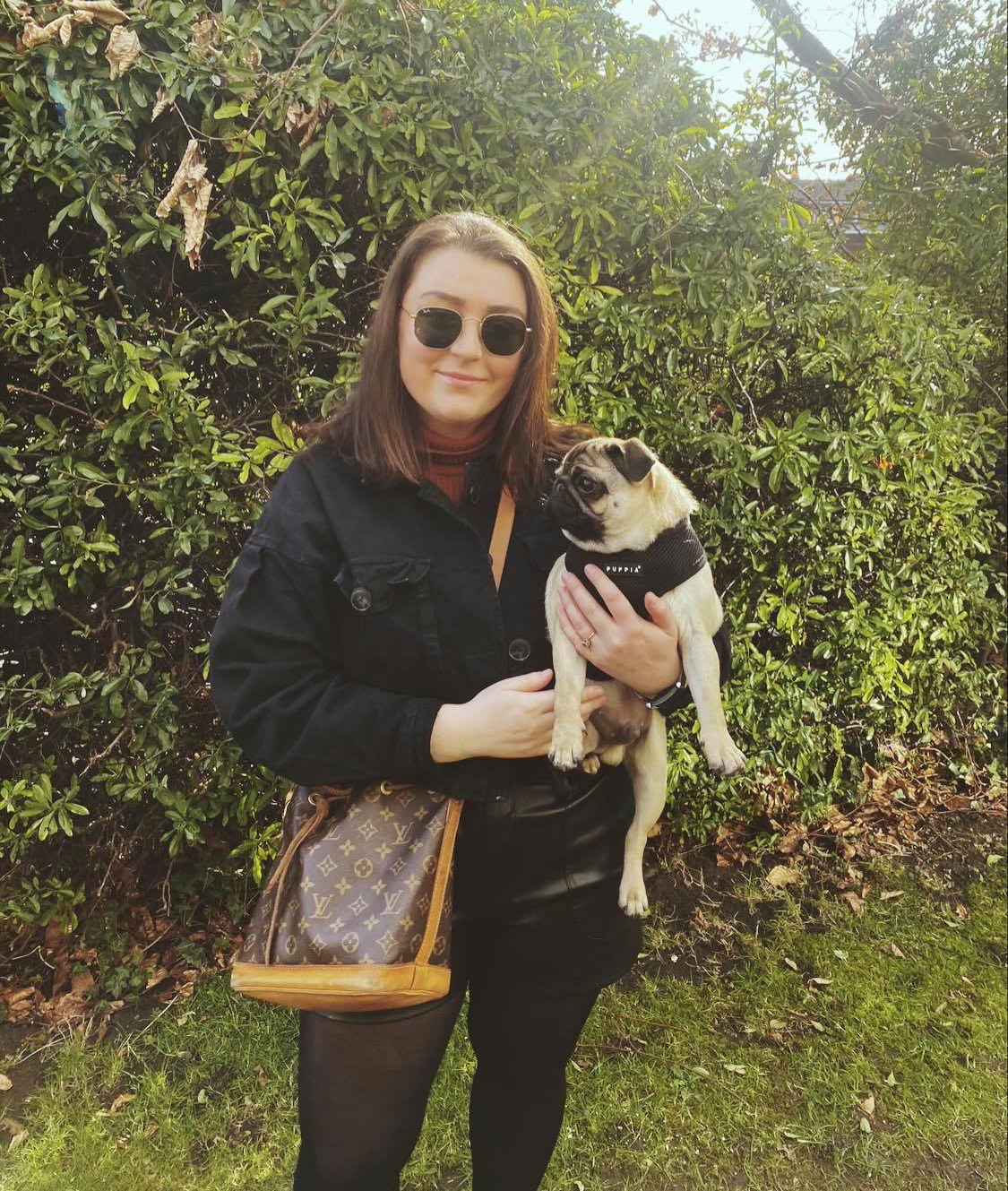 Annie is Livingetc's Deputy Ecommerce Editor, and with a penchant for shopping and four years of ecommerce experience in her cart, she's more than equipped to advise when it comes to exactly the home decor you need to buy for your home. With a particular love of home fragrance, she always ensures her interiors emanate a luxurious scent to match her bijou residence. Annie and her team work to provide you with the best in-class content, whether you are searching for fluffy towels for your bathroom, clever drawer organizers for your kitchen or even a new dinnerware set for when guests come to dine. Whatever the season — or the latest trend — Annie and her team work to cover events for Livingetc, whether that be holidays or sale events, spanning Mother's Day to Black Friday.
Annie's knowledge has been sprawled across several homes websites, including Real Homes, Ideal Home, Homes & Gardens and Gardeningetc. She has also injected her ecommerce skills into the titles of Woman & Home and Country & Townhouse.
Annie lives in South East London in a sizeable two-bed apartment with her husband-to-be and her Pug called Doug. Annie's space, though surprisingly substantial, lacks storage space meaning that she's always on the lookout for things to buy to maximize space at home. She's currently redecorating this space whilst on a budget, and loves discovering a dupe or DIYing something to look triple its price tag. Next on her list of things to do at home are DIY crittal-style doors leading from her living room to her hallway.
You can follow Annie's home Instagram account at @athome.withannie.