Sponsored
Who needs real wood or stone? These designs by Amtico make for perfectly stylish floors
The Amtico Form range offers the ultimate in practical wood and stone-look flooring – and doesn't compromise on style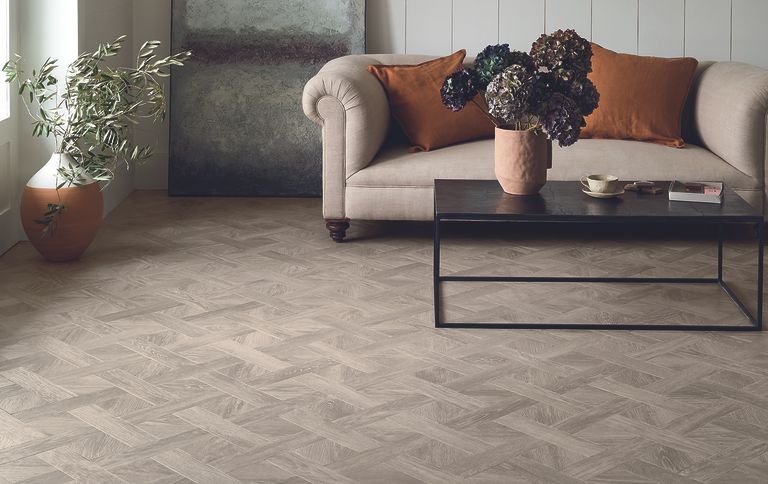 (Image credit: Amtico)
Gone are the days when opting for a real-wood or stone lookalike was seen as a potential interior design faux pas. There's no longer any doubt in the matter, especially now we have Amtico's Form flooring range, which replicates both the look and feel of a variety of wood and stone floor finishes with remarkable likeness. Amtico has brought a design-savvy flooring range to the market that's packed with practical features and appealing qualities. It's made choosing that new floor an altogether straightforward process. The Amtico Form range comes in a variety of different wood and stone-look finishes, and it's been specifically designed to replicate the 'feel' of the material too.
You can option plank and tile sizes and option laying patterns too. So, in addition to replicating standard wood planks or tiles you can work in two different sizes of Parquet, as well as a Basket Weave laying pattern, Pavestone and Hex. All of which offer the same hard-wearing practicalities and come with a 30-year warranty.
What about the install?
Amtico's expert retailers help every step of the way. Plus, the Form range offers low-maintenance and easy-clean appeal plus quiet acoustics – the latter of being great news for family homes with a heavy footfall.
And if you're looking for that lovely luxury that is underfloor heating – erm, yes please – then yes, you can have it! The Form range is fully compatible with underfloor heating up to a temperature of 27 degrees. While real wood tends to crack, shrink and suffer with water spillages or underfloor heating, there's none of that worry with the Form range.
You might not have considered a wood or tile-look floor before, but the question now, with such a liveable and stylish range on the market, is why wouldn't you?
Check out the collection at amtico.com/form