This 'Ski Slope' organization method might just be the decluttering tip that finally helps me create a minimalist home
If you're easily distracted while organizing, try the 'Ski Slope Method' to help you stay on track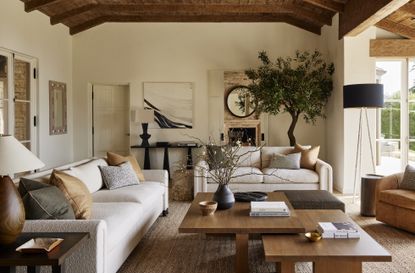 (Image credit: Read McKendree. Design by WorkshopAPD)
The Livingetc Newsletter
For style leaders and design lovers.
Thank you for signing up to LivingEtc. You will receive a verification email shortly.
There was a problem. Please refresh the page and try again.
Organizing a room requires patience, perseverance, and determination. When it comes to household tasks, not only is it the most challenging job to muster up the courage to start, but it's also the hardest to stick at. If you're anything like me, you easily become bored, distracted, or just downright fed up during the process. If any of those situations sound familiar, then the ski slope organization method might just be for you.
We're always on the lookout for effective ways to organize your home, and this latest technique pioneered by therapist turned interior designer, Anita Yokota, is one of the most useful we've come across to date. Her simple skiing analogy makes it easy to organize a space without it becoming tedious by focusing on an area of your room, rather than categories of stuff. For someone like me with a short attention span, the results have been nothing short of miraculous.
Here, I speak with experts to learn more about the hottest new organizing method on the block and when to use it. Here's what they had to say.
Lilith is an expert at following news and trends across the world of interior design. A firm believer that a tidy home is a happy one, she's committed to helping readers organize and declutter their spaces by sharing practical tips and guides. For this piece, she spoke with professional organizers to learn all about the ski slope decluttering method and how to apply to our homes.
What is the Ski Slope organization method?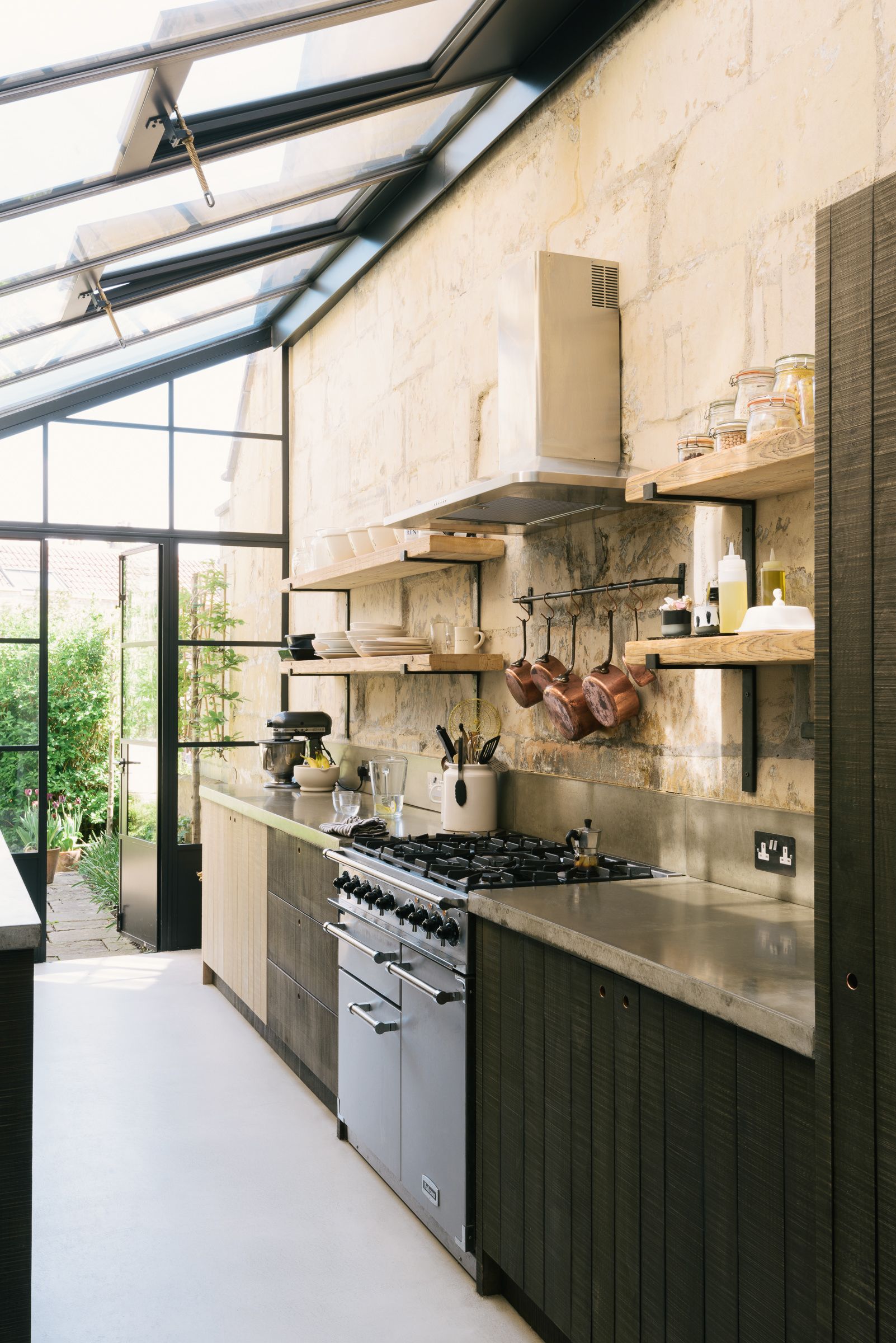 The Ski Slope Method was introduced by Anita in her new book, Home Therapy, available from Amazon. As a metaphor for organizing your space, it captures the idea of working your way across a room like you would traverse a mountain while skiing, rather than focusing on the entire space at once or categorizing by item.
Instead of remaining in one area until it is organized, Yokota suggests starting in one corner of the room before crossing over to the opposite side, following this ping-pong movement until the job's finished. The idea, she writes, is to avoid diving head-first down the mountain and crashing before you reach your end goal, making it perfect for organizing a room with too much stuff.
'Looking at your clutter straight on can be overwhelming, just like if you were to try and go straight down a ski slope,' explains Julie Peak, professional organizer at The Precise Place. 'But, if you traverse the slope going from side to side, you minimize the risks and make it down the mountain safely. Don't let not knowing where to begin paralyze you, use this method and make it down the mountain!'
When does the Ski Slope method work best?
Unlike Marie Kondo's KonMari decluttering tip that encourages organizing by category, the Ski Slope technique focuses on location, urging you to zip around the room to get the job done.
If you're anything like me, you'll often find yourself easily distracted when using the former method. Sorting through decorative items might cause you to reminisce over sentimental photographs, or worse, your clothes organization could lead to an impromptu fashion show. The Ski Slope idea lessens the chances of this by keeping you moving so that distraction - or boredom - doesn't occur.
'Many people are easily distracted, have ADD or simply hate doing chores,' explains Ben Soreff, professional organizer at H2H Organizing. 'By breaking up the scenery you are resetting while still focusing on the goal. Using a specific technique can provide a useful comfort, especially when tackling a task you simply do not want to do.'
Julie agrees that this method is particularly useful for neurodivergent. 'By breaking down the room into separate zones it allows one to focus their attention and energy on one section at a time and not the room as a whole, which can be comforting and less overwhelming,' she says. It's also perfect for anyone guilty of stalling on organizing more generally (and let's face it, 'organize the living room' has probably been on your to-do list for far too long).
All that said, Ben warns against letting this method dictate your actions entirely, instead encouraging us to remain flexible. 'If you hit an organizing high gear and you're making progress, you shouldn't feel you have to move (or 'ski') across the room in order to finish,' he says. 'In other words, I'd avoid this method if you find moving around to be interrupting your flow instead of helping.'
Use the Ski Slope method to help make quick decisions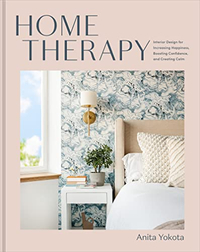 'Home Therapy' book by Anita Yokota, Amazon
Stay on top of your organization with the help of Anita Yokota's new book, Home Therapy. The holistic guide explains how to curate a home that promotes good mental wellbeing, with organization being key to that process. Anita walks you through decluttering each room and increasing its function so you can be your most efficient self possible.
One of the most paralyzing parts of organizing is the fear of regret. It makes us keep hold of things we actually wouldn't miss due to the slight chance that they might be useful someday. If you struggle with this common symptom of decision fatigue, use the Ski Slope method to move quickly through your stuff.
'When you combine the stress of not having time to organize properly and the emotions of making decisions and then keep making them, organizing can feel overwhelming,' says Ben. 'By focusing on one specific area and then moving across the room completely, the Ski Slope method allows you to reset while staying in the organizing grove and moving quickly.'
For the most effective results, pair this technique with the three-second decluttering rule to really clamp down on clutter while organizing at the same time. The best part? Your speedy approach will leave you with more time to kick back, relax, and enjoy your newly organized space - win win!
My 3 favorite decluttering books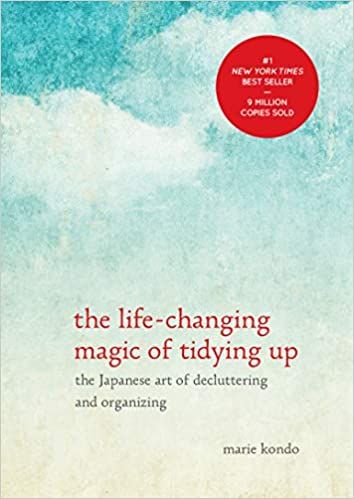 'The Life-Changing Magic of Tidying Up' book, Amazon
If you really want to kick the clutter for good, this book might be for you. Written by the Queen of organization, Marie Kondo, this book lays out the core principles of The KonMari Method, the revolutionary category-by-category system that promises effective decluttering results.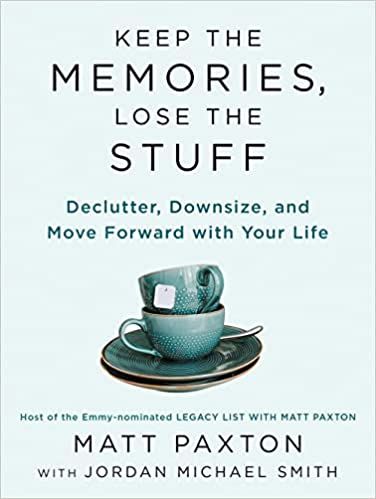 'Keep the Memories, Lose the Stuff' book, Amazon
Probably the biggest thing holding you back from decluttering is your sentimental attachment. With empathy, expertise, and humor, Keep the Memories, Lose the Stuff, by Matt Paxton helps you to let go of what all the stuff that no longer serves you, helping you to live in the present moment
'Decluttering at the Speed of Life' book, Amazon
If a decluttered home seems like a distant reality, this book by Dana White will help you get the job done. The decluttering expert identifies the emotional challenges that make it difficult to part with stuff we own, and provides workable solutions, like the six month rule, to break through and see noticeable results.
For style leaders and design lovers.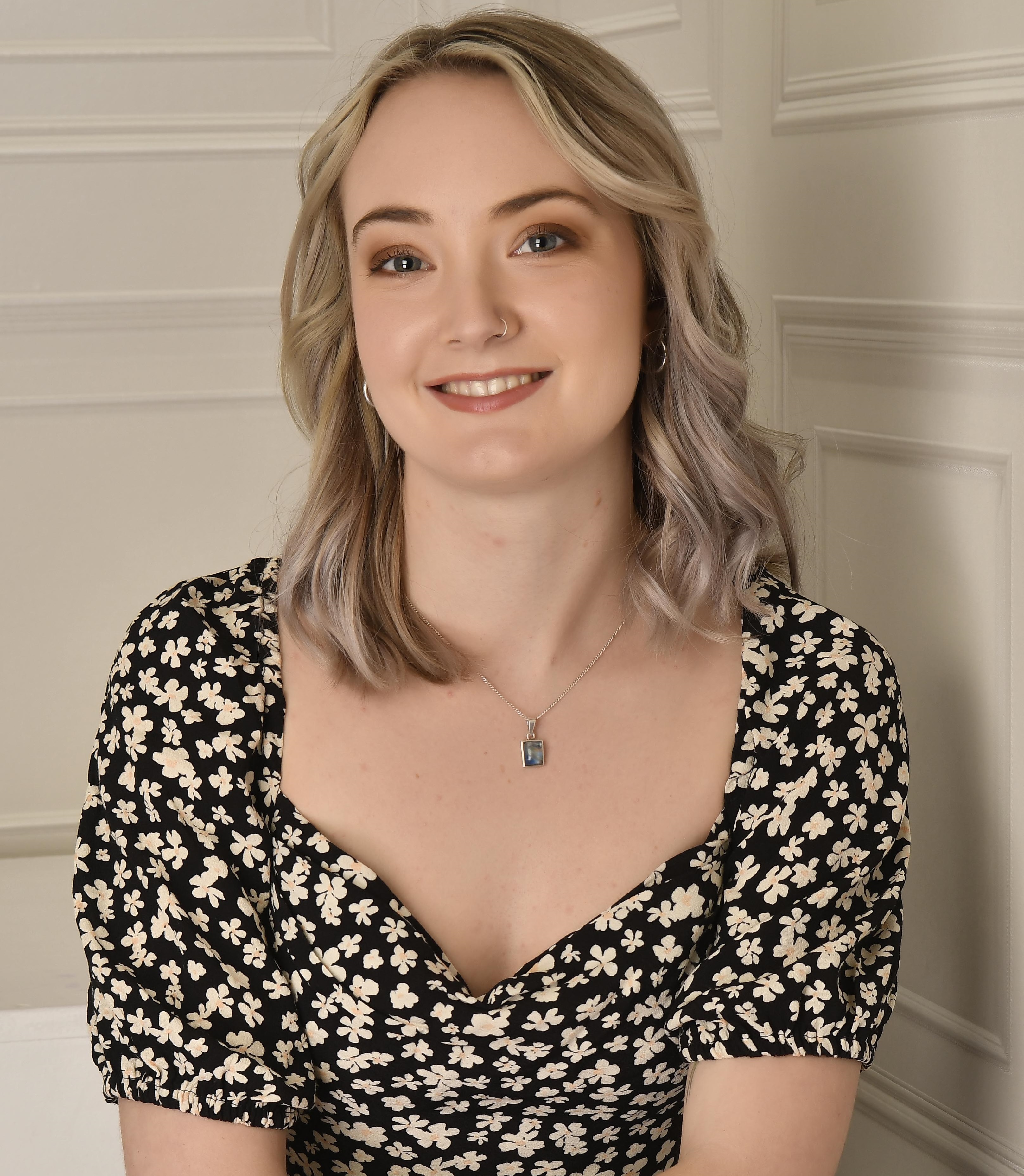 Lilith Hudson is the Staff Writer on Livingetc, and an expert at decoding trends and reporting on them as they happen. Writing news, features, and explainers for our digital platform, she's the go-to person for all the latest micro-trends, interior hacks, and color inspiration you need in your home. Lilith discovered a love for lifestyle journalism during her BA in English and Philosophy at the University of Nottingham where she spent more time writing for her student magazine than she did studying. After graduating, she decided to take things a step further and now holds an MA in Magazine Journalism from City, University of London, with previous experience at the Saturday Times Magazine, Evening Standard, DJ Mag, and The Simple Things Magazine. At weekends you'll find her renovating a tiny one-up, one-down annex next to her Dad's holiday cottage in the Derbyshire dales where she applies all the latest design ideas she's picked up through the week.