The bedroom design mistake you are probably making which stops you feeling calm, and how Feng Shui experts fix it
Feng Shui experts reveal how to harmonize your bedroom by changing the placement of this one item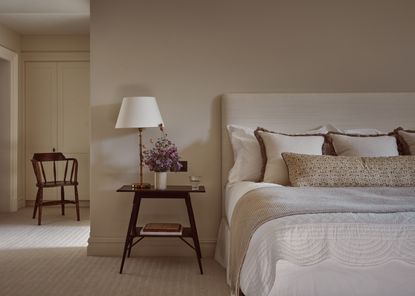 (Image credit: Albion Nord)
The Livingetc Newsletter
For style leaders and design lovers.
Thank you for signing up to LivingEtc. You will receive a verification email shortly.
There was a problem. Please refresh the page and try again.
You may think furniture placement in the bedroom is easy. How difficult could it be with only a handful of essential items, right? With only a bed, bedside table, and lamp to consider there are minimal chances to getting it wrong. Perhaps you have followed traditional norms of bedroom styling, such as having the bed face the door and the headboard parked against a solid wall. But we can almost guarantee you haven't considered this element of design which is causing bad feng shui in your bedroom.
Our feng shui experts have revealed that having an oversized light fixture over your bed is disrupting the flow of your space. As we look for more ways to curate a comforting and safe space in our home, harmonizing the energy in your bedroom is anything but trivial.
'The bedroom is the most important room in the house to get right' says feng shui expert Gary Hawkes. After all, we do spend on average 8 hours of our day in there, we should invest some time in creating the best possible space. Find out how you should be organizing your bedroom according to the principles of feng shui and rediscover the relaxing flow of your home.
What does feng shui say about oversized lighting in the bedroom?
There aren't many rules in feng shui about bedroom lighting. But unfortunately, that structural oversized light fixture above your bed is not a feature of a well-balanced room.
'It is not helpful to have anything suspended above the bed,' says feng shui expert Karen Rauch Carter, 'lights, fans, beams, skylights, all these things put energy pressure one way or another on the person sleeping there.'
'I would avoid large lights over the bed' advises Gary Hawkes, 'the space above the bed should be clear. You don't want to look directly into the light whilst lying in bed before you go to sleep.'
Karen agrees; 'A flat ceiling above the bed is best. This room is for "yin" quiet time and rejuvenation so a very bright "active" type of light level or a harsh type of color of light is not recommended,' she says.
So if possible move your light fittings over blank floor space and continue to enjoy them without the disruption to your sleep. If this is impossible, try switching out your lightbulbs for some instant Feng Shui points.
Where should I place my bed in line with feng shui?
Ok so we now know the bed shouldn't be placed directly under an oversized light, so where should I put my bed to engender good feng shui?
'The best bed placement is having the headboard up against a solid wall with no windows or doors on that wall,' says Karen, 'you should be able to see who's coming in the door but the door should not be directly in line with any part of the bed.'
'When we sleep we go through different crucial sleep cycles in order to maintain a healthy mind and body. The most important aspects are no noise, no light, good air quality and a very comfortable and natural bed when sleeping,' explains Gary.
One of the most important elements of feng shui is good air quality. Fresh air has a huge impact on your space, and although it doesn't involve moving furniture around, it's something to keep in mind when you are trying to increase the energy in your bedroom.
'Having clutter-free space, with lots of natural light, no pollution (use air purifiers if needed) a very good quality and comfortable bed, Use Natural materials as much as possible. Dimmable warm white LED lighting,' is the key to a bedroom in line with the principles of feng shui according to Five Element Shamanic Feng Shui Master, Gary.
It isn't always possible to build your room around feng shui, and rehanging your door might feel excessive, but some of these changes are simple to try and will make a big difference to the overall feel of your home.
For style leaders and design lovers.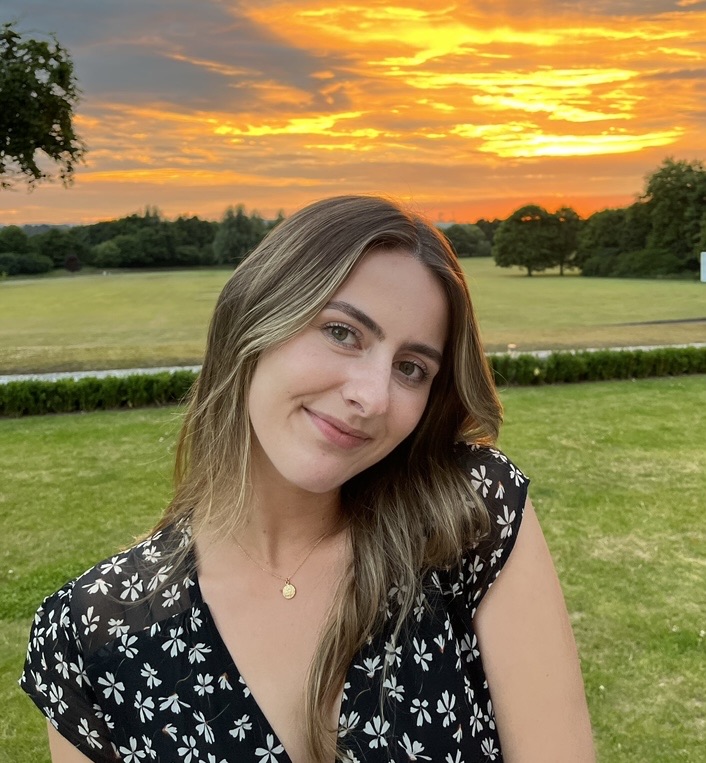 Amy recently completed an MA in Magazine Journalism at City, University of London, with experience writing for Women's lifestyle publications across arts, culture, and beauty. She has a particular love for the minimalist aesthetic mixed with mid-century furniture, especially combining unique vintage finds with more modern pieces. Her previous work in luxury jewellery has given her a keen eye for beautiful things and clever design, that plays into her love of interiors. As a result, Amy will often be heard justifying homeware purchases as 'an investment', wise words to live by.