How do I make the most of my small entryway? Designers create beautiful spaces (in not much space)
Entryways can get messy and cluttered, especially if there's a lack of space. Experts come to the rescue with tips and ideas on how to make a small hallway work and look good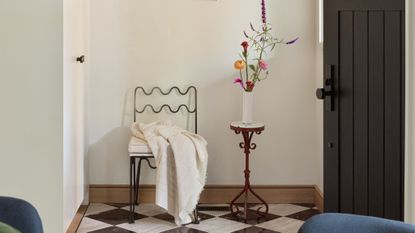 (Image credit: Ema Peter. Architect: WORKS OFFICE. Design: Gillian Segal)
A small entryway may pose issues in terms of functionality. Lack of space to store things, gets cluttered quickly, not much real opportunity for any substantial styling. Or so we think. But it doesn't have to be this way. You can achieve a perfectly practical and beautiful entryway no matter the size with a few simple tricks and a small shift in perspective. The hallway is an important area of your home, as it's the first thing you see when you, and your guests, walk in. So you want it to look and feel good.
I spoke to several experts in design and organization and they all agree that a small entryway can be an opportunity for an ingenious style that delivers. You don't need to move mountains and invest massive budgets either. You'll be pleased to know that all of their suggestions can be easily implemented without the headache of big work. Here's what the experts have to say.
1. Get rid of clutter
The first and most important thing is to start off with a clean slate. You might think you actually need all of the things that are in your entryway right now, but expert organizer and minimalist Shira Gill says that typically when she overhauls an entryway she's getting rid of or relocating every 50% of the items that are there.
'It's really a volume issue of how many coats do you need, how many umbrellas… Some of it is just out of season: why do you have big winter coats out when it's the middle of summer, so there's some relocating that can happen but I would say in terms of decluttering just the sheer volume of entryway accessories, from coats, scarves, hats, gloves when usually people have their favorite of each of those items that they wear again and again, so they don't need it all out,' she explains, advising to 'consider adding very narrow console tables if you need a bit of extra storage'.
Go through every single item and be honest: does it need to be there? If not, pack it up or give it away, and you've instantly saved so much space, and your entryway will look better for it. If you do find that you need to keep more items than there's space for, or that could fit on a console table, think up and use space vertically as high as you can go. 'If storage is a challenge, consider adding built-in floor-to-ceiling cabinetry which is an opportunity to add lovely architectural detail while being highly functional,' advises Susan Weiss, Founder and Principal of Emerson Bailey.
2. Think of it as a pass-through
In reality, entryways were not made to be used as rooms, or storage spaces, but as pass-throughs in between. However, mostly due to lack of space, we have started using them more, and differently. 'As a minimalist, I think of a hallway as a way to pass through as opposed to a space to store things,' explains Shira. 'For me, and looking at my own hallway, there's just a runner and some art. So I would say think of an entryway as an opportunity for a pause, or a decorative moment instead of a place to store things because that is what they were designed to do architecturally, a pass-through from one room to another. It's not a real landing spot,' she explains.
Think of keeping the minimum essentials in your entryway that you actually need, and have a separate designated area for overflow items. Changing your perception of what a hallway is meant to do will help you see its design differently.
3. Create the illusion of space with lights and mirrors
If your entryway feels as small as it is, there are some expert tips and tricks to at least make it appear bigger and brighter than it actually is. 'In a compact hallway, prioritizing lighting is paramount to create the illusion of more space. Consider the addition of an oversized pendant or striking sculptural sconces, or even explore in-floor lighting,' advises interior designer Ami McKay.
Wall finishes can be used to this effect too. 'In general, the wall finish impacts the feel of a small hallway, especially if you don't have much natural light, so by adding a sheen or depth to your wall finish you can get the light to bounce off the surfaces,' Susan Weiss explains, adding that 'the use of mirrors is another way to move the light and enhance the feeling of space in a small hallway.'
Gemma Holsgrove, Studio Director at Sims Hilditch, agrees that mirrors are a great addition. 'Mirrors should be carefully positioned to reflect adjoining rooms. Color and furniture schemes should run throughout the adjoining spaces to give the appearance of being part of a larger scheme. If you have a long, narrow space, consider adding a focal point to the far end to draw your attention away from the limited space,' she advises.
4. Style for visual impact
If your entryway is small it doesn't mean you need to be apologetic about the decor. You can absolutely style to your heart's content and create a space that feels wonderful to walk home into. 'I love it when people make the most of small corridors and halls,' Ami McKay shares. 'It's the perfect opportunity to elevate this small space with an incredible transition to other rooms in the house. To really enhance the visual appeal and draw the eye upwards, try painting or wallpaper on the ceiling. It is so fun to choose a show-stopping wallpaper that will bring you joy every time you pass through. A gorgeous runner will help tie it all together!'
'Entryways are a wonderful opportunity to create a specific moment or support the journey and entrance into an important space. Entryways are important as they set the tone of the entire home, and even small hallways are not to be skipped in design,' Susan Weiss tells me, adding that 'in an entry hall, we love pairing small tables with chandeliers and urns for fresh flowers, and of course, a mix of accessories. For more private entryways a family photo gallery is great. In small, narrow hallways, smaller images with larger matte and framing work well. Antique runners are also a wonderful way to warm up a hall and give the same unique feel as a piece of art. If space permits a nice antique bench is a wonderful addition.'
Small entryways can be a great opportunity to create an experience or a design moment in your home. 'Emerson Bailey loves to use a special piece as a focal point at the end of a hall or grouped with other objects as a vignette. This can be art, sculpture, an antique chest, a commode or console, or a pair of chairs. Just make sure to plan for lighting to accent this moment whether with a picture light, up light, pair of candlestick lamps, sconces, etc,' advises Susan.
Make the most of your small entryway with these buys
Large arch floor mirror with brass frame
Price: $1,100
Create the illusion of more space in your small hallway with the use of mirrors. A tall mirror is practical too, so you can get a full view of your look before you head out the door.
Price: $99 for two
Think of lights as the jewellery of a room. Make sure a small entryway is well lit to create the illusion of more space. Make use of beautiful lights as a style statement too.
The Livingetc newsletter is your shortcut to the now and the next in home design. Subscribe today to receive a stunning free 200-page book of the best homes from around the world.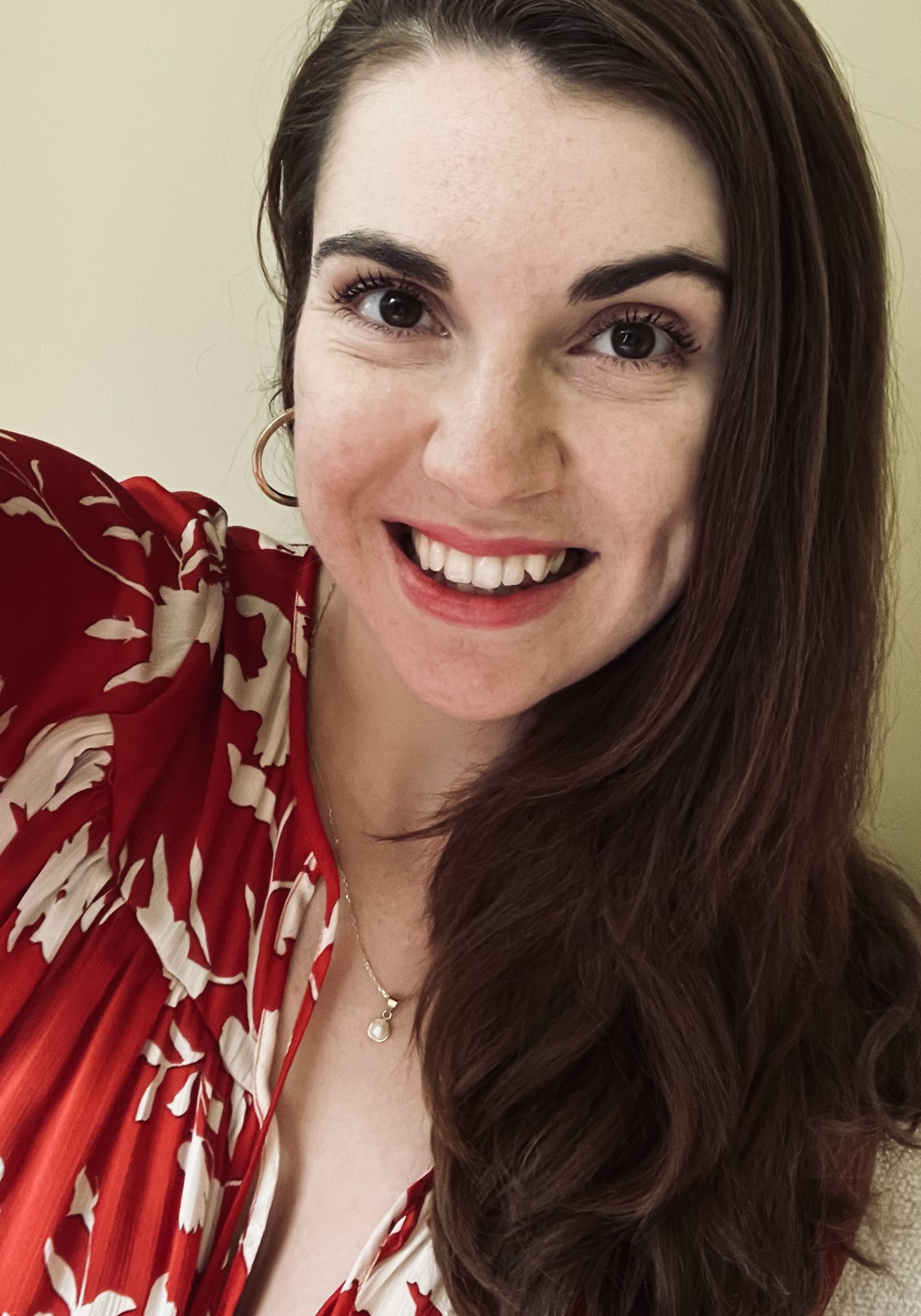 Raluca is Digital News Writer for Livingetc.com and passionate about all things interior and living beautifully. Coming from a background writing and styling shoots for fashion magazines such as Marie Claire Raluca's love for design started at a very young age when her family's favourite weekend activity was moving the furniture around the house 'for fun'. Always happiest in creative environments in her spare time she loves designing mindful spaces and doing colour consultations. She finds the best inspiration in art, nature, and the way we live, and thinks that a home should serve our mental and emotional wellbeing as well as our lifestyle.