When is it rude to mow your lawn? The hours it's considered anti-social might be longer than you think, say these experts
Pondering whether it's too early or too late to bust out the lawn mower? We ask lawn-mowing experts for the etiquette of this garden task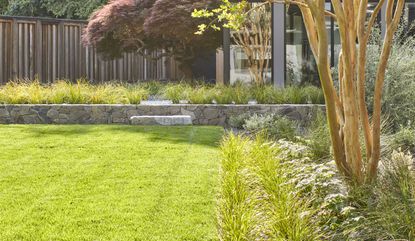 (Image credit: Mikiko Kikuyama. Design: SAW)
The Livingetc Newsletter
For style leaders and design lovers.
Thank you for signing up to LivingEtc. You will receive a verification email shortly.
There was a problem. Please refresh the page and try again.
Whether it's using loud power tools or mowing your lawn, sometimes you just have to make a bit of noise to get a job done. However, that doesn't mean you shouldn't take into account your neighbors' peace and quiet in the process.
Mowing your backyard at antisocial hours is likely to put a strain on your relationship with others who live close by, and nobody needs that sort of drama on the doorstep. If you're lucky, you may have neighbors who are understanding that sometimes, it just needs to be done. 'It's never really "rude" to mow a lawn, because everyone has to do it,' says Pittsburgh-based professional landscaper Quinten O'Dea, however, he admits that there's some common courtesy that should be follow to avoid upsetting the neighborhood.
These are the most, and least, sociable times to mow your lawn, according to the experts we spoke to, and the other considerations you need to keep in mind to keep not only next door happy, but your lawn, too.
When is it "rude" to mow your lawn?
'The least acceptable times are before 8am and after 8pm when most people are seeking rest and relaxation,' says expert gardener Diana Cox, founder of The Gardening Talk.
It's worth considering mowing a lawn in relation to ordnances on noisy construction work, which are often limited to between 9am to 5pm across much of the US. However, as mowing a lawn is something you might need to do after you get home from work if you're doing it on a weekday, your neighbors are sure to offer a little more leeway.
What about weekdays vs weekends? 'Many people don't have time during the week to do it, so they'll do it on the weekend,' says landscaper Quinten O'Dea of Q&A Landscaping. However, Quinten warns that you should pay attention to activity in your neighbors' yards before starting your mower. 'It is a bit rude to mow your lawn if your next door neighbor is having some outdoor gathering or party,' he says.
There may already be some guidance in place for when is deemed acceptable to mow your lawn, which can be a useful way of ensuring you don't make any enemies on your block. 'It's always a good idea to consult your homeowners association and check the county ordinances to ensure compliance with approved mowing hours,' says Diana.
What's the most socially acceptable time to mow a lawn?
There are generally two times that are best to mow your lawn, mid-morning and late afternoon. 'When it comes to mowing your lawn, to minimize disturbance and maximize efficiency, the best time is in the morning, around 8am to 10am,' says Jeremy Yamaguchi, CEO of Lawn Love. 'This way, it's not too hot for physical exertion and not too early to wake everyone up. As a bonus, many of your neighbors will have already left for work or school, so you shouldn't be causing too much of a disruption.'
'If mid-morning isn't doable, your next-best option is late afternoon, when temperatures are starting to cool down and many neighbors will still be out of the house,' add Jeremy.
For weekends, a mid-morning mowing time is less likely to disturb social gatherings than in the afternoon, but unless neighbors have asked for quiet specifically for those times, you're not in much danger of appearing rude for mowing your lawn during daylight hours at a weekend.
So how does that stack up against when's best for your lawn?
Of course, you also need to mow your lawn at the time of day that's best for it. 'The best time of day to mow a lawn is in the early evening,' suggests Matthew Koch, Ph.D., Director of the Genetics, Biotech, Lawn Nutrition, and Seed Teams at ScottsMiracle-Gro. 'Mowing at the peak of day, when temperatures are highest, stresses both the lawn and the mower.'
'If you wait until the early evening, the lawn is usually dry (unless it has rained during the day), the sun is not as intense, and the lawn will have ample time to recover before the next afternoon's heat arrives,' Scott suggests.
So what about that mid-morning mow? 'Even if it hasn't rained, lawns are usually wet in the morning because of moisture from dew or fog,' Scott says. Should you cut wet grass? 'Cutting wet grass can result in an uneven trim. Wet clippings can also clog your mower and cause it to dump clumps of grass on your lawn; if they aren't raked up, they can smother the growing grass and result in brown spots.'
Jeremy's timings of 8am to 10am he recommends because 'it's late enough that the morning dew has dried', however. Depending on the size of your lawn, you may just run the risk of your mow extending into the hottest part of the day. On the flip side, an afternoon mow that goes on too long may also cause issues. 'Mowing much later than 6pm is a bad idea, as your lawn is most susceptible to fungus and other diseases,' says Jeremy.
For style leaders and design lovers.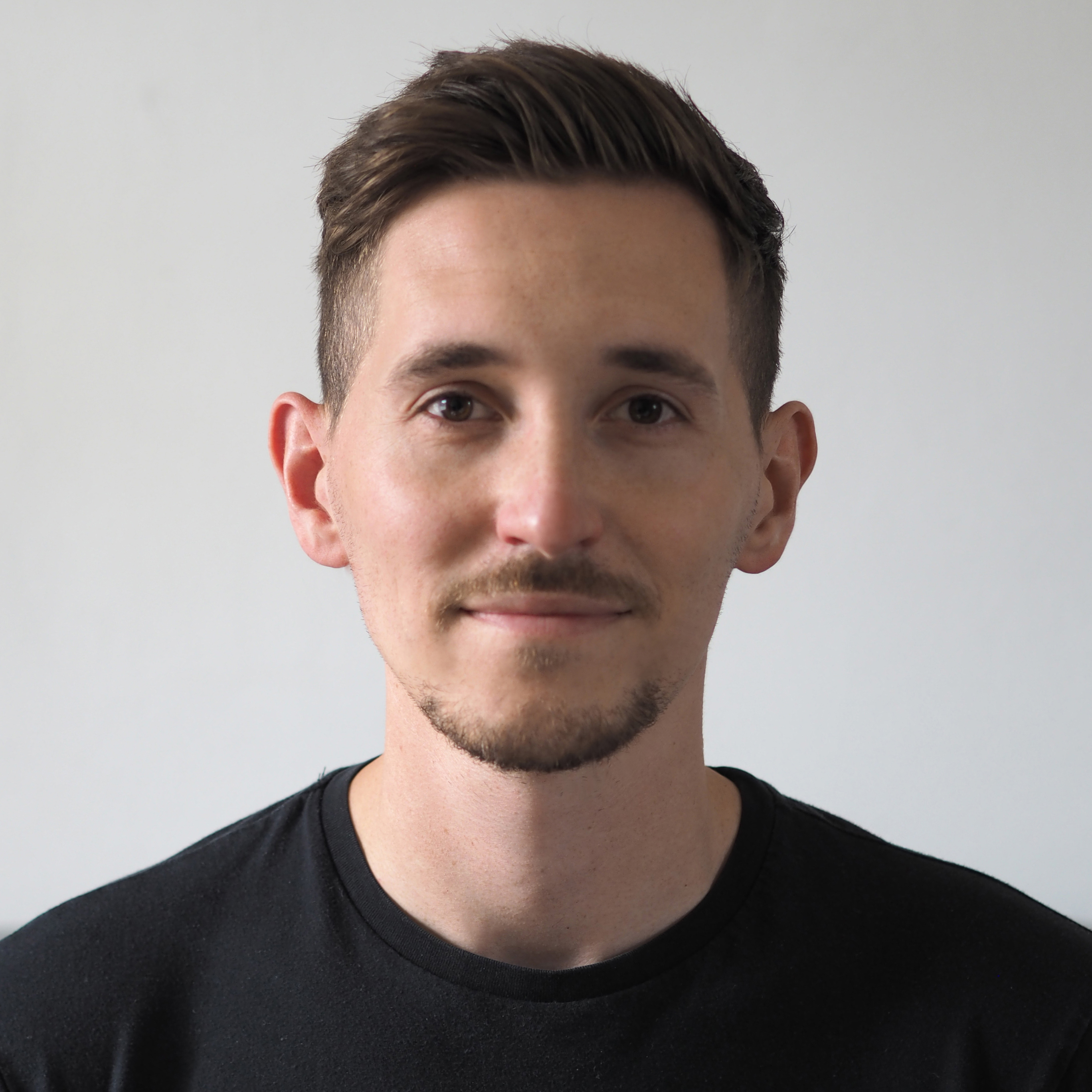 Hugh is the Deputy Editor of Livingetc.com. From working on a number of home, design and property publications and websites, including Grand Designs, ICON and specialist kitchen and bathroom magazines, Hugh has developed a passion for modern architecture, impactful interiors and green homes. Whether moonlighting as an interior decorator for private clients or renovating the Victorian terrace in Essex where he lives (DIYing as much of the work as possible), you'll find that Hugh has an overarching fondness for luxurious minimalism, abstract shapes and all things beige. He's just finished a kitchen and garden renovation, and has eyes set on a bathroom makeover for 2023.