What's the best fabric for curtains? This is the one type all the interior designers I asked love the most right now
When it comes to trends in curtains, there's one material that's favored by interior designers way above the rest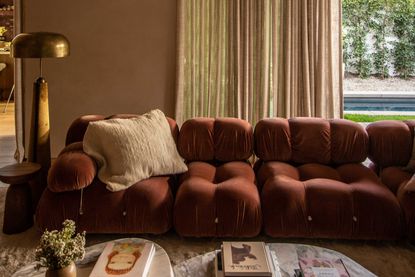 (Image credit: Jake Arnold)
The Livingetc Newsletter
For style leaders and design lovers.
Thank you for signing up to LivingEtc. You will receive a verification email shortly.
There was a problem. Please refresh the page and try again.
Window treatments play such an important role in setting the tone of a room and provide a great opportunity to play around with prints and fabrics, but with so many styles and varieties of textiles to choose from, where do you begin in picking the right ones for you?
We asked interior designers have revealed their top pick for fabric curtains right now, and to our surprise they all agreed on one particular material. So what is this curtain that's uniting the most stylish people we know? Well, whatever the color, whatever the fabric, make it sheer.
Golden summer light needn't be blocked out by harsh blinds or heavy fabrics, so let there be light with lightweight sheer curtains. And, there are new curtain trends to try out with sheers you might not even know about, so get inspired and test out this translucent choice favored by designers.
Why are sheers on trend?
The world of curtains has come a long way in terms of style, prints, and fabrics. Sheer curtains that were once cheap and dull have been reimagined in luxurious new ways. Helped along the way by talented designers who have utilized them in their designs, proving they are the modern answer to summer window dressing.
'Sheers used to be so simple and plain,' says interior designer Joshua Smith, 'so people weren't as drawn to them. Companies have reimagined sheers to include varying and interesting weaves to the patterns. Romo even has a line of sheers composed of recycled plastics which is so exciting from a sustainability standpoint.'
Innovative new variations of sheer curtains are changing the way we view window treatments. They are perfect for summer and perfect for adding a new dimension to any room. If you are wondering how to create a beautiful living room window treatment, sheer curtains might be the answer to help take your designs to the next level.
What's new with sheer curtains?
A sheer pattern or color fabric can be great at harmonizing a room without feeling too matchy matchy. But you're not limited to just white with this modern window treatment. Sheer curtains are the perfect solution for adding other shades in a subtle way. Central to this idea is balancing the room with different textures and hues, utilizing a sheer fabric allows you to do this easily.
'I love the softness a sheer can provide but used to stray away from the material because I want to work in multiple hues to pull a room together and can only find solid neutrals,' says designer Sarah Marks. 'From a simple stripe to a floral, some beautiful sheers are available now with various patterns and colors that can add the perfect feel to a room.'
Fabric choice can have a large effect on the impact of your sheer curtains. Their versatility makes them the ideal choice when trying out the newest interior design trends. Depending on your overall aesthetic and desired outcome you will want to select some fabrics over others.
'When selecting your specific fabric, it's important to determine the formality and application of the space,' says Joshua. If I'm installing in a luxe New York City apartment, I'm probably not going to select a heavily textured linen, whereas if it's a country house, I'd do that chunky linen any day!'
If you are making the decision to move to sheer curtains, or just a sheer lining if you are skeptical, you will want to consider their summer benefits and potential problems.
'Linen and linen blend curtains are ideal for summer,' says founder of Wovn Home Davina Ogilvie, 'they can filter light at varying degrees depending on lining used, and they also have effective insulating benefits which can help keep a room cool during the hot summer months. The organic nature of linen also means it is exceptionally durable over time.'
Are there any drawbacks?
Sheer curtains are the perfect accessory for your home. However, if a particular room gets a lot of direct sunlight for a long time you may wish to reconsider. To keep your bedroom cool experts suggest keeping it as dark as possible by closing shutters, blackout blinds, and curtains.
In these rooms either opt for an alternative to sheer or use them as an underlining to a thicker window treatment, as a way to layer sheer and blackout curtains. This gives you the opportunity to customize your curtain coverage depending on the time of day and weather conditions.
Our top picks
For style leaders and design lovers.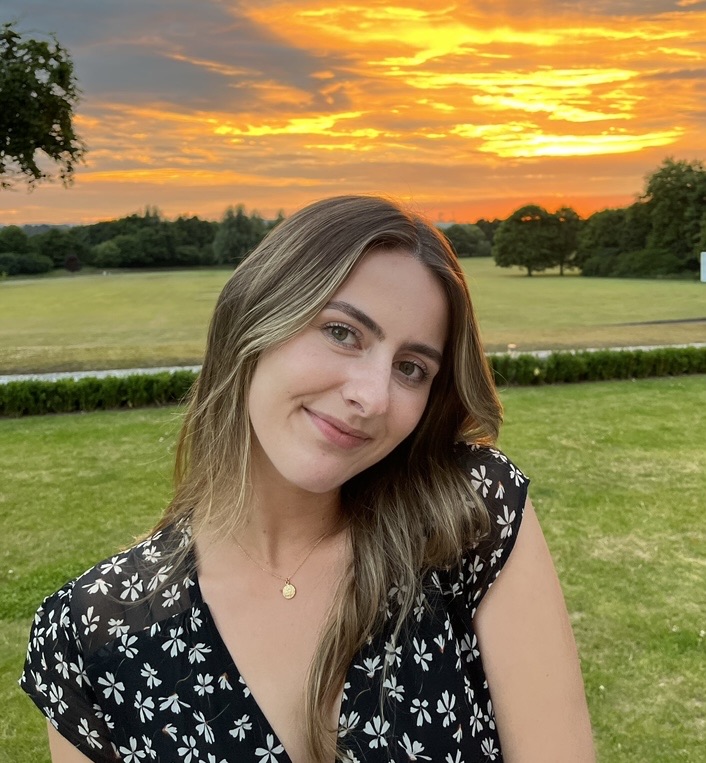 Amy recently completed an MA in Magazine Journalism at City, University of London, with experience writing for Women's lifestyle publications across arts, culture, and beauty. She has a particular love for the minimalist aesthetic mixed with mid-century furniture, especially combining unique vintage finds with more modern pieces. Her previous work in luxury jewellery has given her a keen eye for beautiful things and clever design, that plays into her love of interiors. As a result, Amy will often be heard justifying homeware purchases as 'an investment', wise words to live by.