What's the best bed linen that looks good for the longest? Designers explain what they choose for a beautiful night's sleep
We look at the best choices when it comes to durable bed linen to help you make the best investment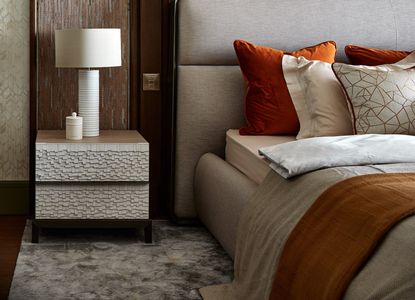 (Image credit: O&A London)
The Livingetc Newsletter
For style leaders and design lovers.
Thank you for signing up to LivingEtc. You will receive a verification email shortly.
There was a problem. Please refresh the page and try again.
Investing in bed linen isn't just a question of what pattern and color might work for your bedroom, and daily usage means durability is a key factor to take into consideration.
When assessing the performance of bed linen, it all comes down to the material and their qualities. It is also about the thread count. Thread count was invented to measure cotton and is a useful tool to measure the amount of thread woven into a square inch of fabric. The thinner the yarns, the more you can squeeze into a square inch of fabric, so thread count can be quite a tricky tool for measurement across different fabrics with different yarns, but helps you understand just how durable a fabric might be. Thirdly, we need to look at the weave to understand how long-lasting a fabric might be.
To help you out, we've researched which are the most durable bed sheets (and found some great deals out there too!) Here are my favorite three durable fabrics to shop for your bedroom.
1. TENCEL™
TENCEL™ is a relatively new fabric on the scene but one to really consider for your bedding. It's semi-synthetic and known for its environmental credentials, sourced from sustainably sourced eucalyptus wood pulp and produced in a closed-loop process so that 99 percent of the solvent is recycled.
It's been around for a while and we've seen it used for homeware, soft furnishings and activewear, and now it's used for bed sheets. It's durable in quality and crucially temperature-regulating and moisture wicking, meaning that it's great for cooling you down which only helps you have a great night sleep.
With a silky feel to touch and slight sheen, TENCEL™ bed linen envelops your body as you sleep, and the quality and feel of TENCEL™ bedding means it's a great option for those with sensitive skin issues.
If you're someone with hygiene concerns or allergies, TENCEL™ lyocell has an Asthma and Allergy Friendly certification from the AAFA and it's also antimicrobal, killing microorganisms such as bacteria or mold.
Color: Pear
Size: California King
Price: $209

Made from eucalyptus fibers, these sheets have a lustrous sheen and are super cooling in the height of summer. Perfect for your California King, I love the warming pear color.
Color: Snow
Size: All available
Price: $85

Available in a variety of colors, I like the simple snow colorway that will bring a hotel feel to your bed sheets. By nature, this material is cool and soft, and this bundle includes 1 fitted sheet, 2 pillowcases and 1 optional flat/top sheet.
Brookside TENCEL sheet set
Color: Sandstone
Size: All available
Price: $66.99

This TENCEL fiber sheet set is perfect for all sized beds and in a variety of luxurious colors. I like Sandstone for its quietly warming look, and it's currently on sale. This set includes 1 fitted sheet, 1 flat sheet, and 2 pillowcases.
2. Cotton
Cotton is the most common fabric and is often considered the best bed sheet material. It's selected for its breathable nature and can be relatively inexpensive.
Luckily, it is also easy to maintain and one of the more durable options out there, but some weaves and types are more durable than others. 'I like brushed cotton, also known as flannelette,' says interior designer Irene Gunter, 'which is more durable than regular cotton due to the brushing process it undergoes.' This cotton undergoes a mechanical process where brushes are rubbed on the surface of the fabric to raise the softest fibers from the yarns.
For the most durable selection, go for Egyptian cotton - which has the strongest fibers that can last despite regular washing and usage. The benefits of Egyptian cotton also extend beyond durability. It allows air to circulate and can regulate body temperature and is super soft. Just be wary that Egyptian cotton could for sale at a higher price point.
Pima cotton is another durable version of cotton, which is derived from Egyptian cotton and it won't pill (which is when you can see those small knots of broken fibers on the surface of the material after you have it for a while.)
'A pure cotton sheet will last a lot longer than a cotton sheet mixed with polyester, which will be prone to bobbling and quicker to show signs of wear and tear,' adds Daniela Boleto, design director at bed sheet experts, Camomile London.
Thread count: 800
Price: $164.99

This Egyptian cotton bed sheet set is super breathable and durable, with a sateen weave for softness. Pick a set size that suits your bed, the king four-piece set comes with a flat sheet, fitted sheet and two pillowcases.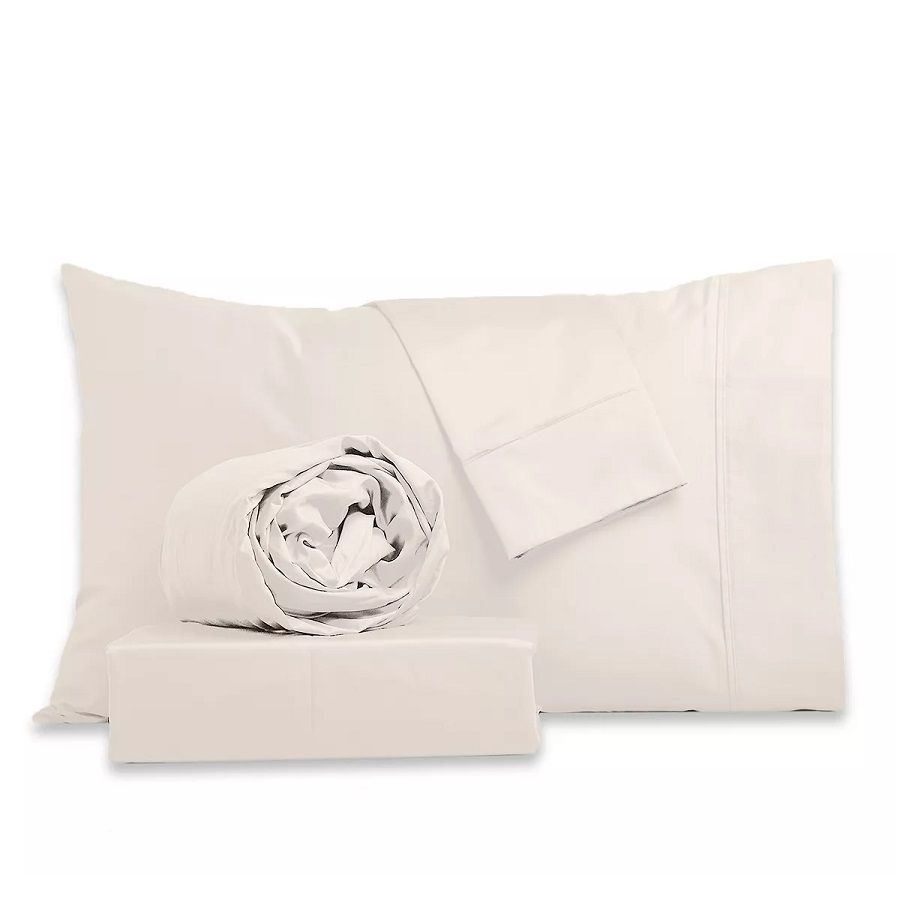 Thread count: 1,000
Price: $131.60
With options for a full size, queen or king, this Egyptian cotton set is available in the classic shades of white, silver and ivory. Super luxurious, the opulent 1,000 thread count brings a luxurious feel and is super hardwearing.
4-piece Egyptian cotton set
Thread count: 300
Price: From $57.80
The Rochelle sheet set has a silky softness that will transform your bed. With 100 percent Egyptian cotton and a thread count of 300, the texture is super soft to the touch. This set includes a flat sheet, a fitted sheet and two pillowcases. I love the dark hunter green colorway.
3. Linen
Linen is another top choice for bed linen that has been proven to be seriously durable and can endure frequent use and washing. It is naturally thicker than cotton with a low thread count to cotton because of such thick yarns. This plays into its strength, making it highly durable and long-lasting. Where some fabrics only deteriorate over age, linen improves. Fresh, new linen can feel quite coarse and harsh to the touch, but it does soften over time.
'There's a reason why we have 27 different colorways of our 100 percent linen: it's simply the best,' says Molly Freshwater, co-founder of Secret Linen Store. 'Not only is it durable - flax fibers are strong and made to last, but the fabric also gets softer after every wash, meaning it looks and feels fabulous for years – a great investment for your home.
'And let's not forget that linen holds hypoallergenic qualities and has the ability to regulate body temperature – meaning it's just as suitable for keeping you warm in winter as it is for keeping you cool in the summer. What's not to love?!'
'For bedsheets that improve over time you can't do better than washed linen which becomes softer every time you wash it,' adds Cherie Lee of Cherie Lee Interiors. 'For busy families the more casual laid back look of washed linen has the added benefit of not needing to be ironed. On first wash the sheets will shrink a little but but after that should settle down to remain the same size. A good firm shake out after washing and hung out to air dry rather than tumble drying will help any sheets, but especially linen sheets to last longer, and will save on energy bills in the process!'
One point to be made about linen is that it is prone to wrinkling and requires a little upkeep to ensure a smooth appearance over time. It also tends to be sold for a higher price point.
Sonoma Goods For Life set
Material: Linen cotton blend
Price: $79.99

Bring a luxurious feel to your bedspread with this linen cotton blend set available in a variety of colors including this dusky pink. The full set is a four-piece, coming with a flat sheet, fitted sheet and two pillowcases.
Material: 100 percent flax linen
Price: $300
Buttery soft, this 100 percent flax linen bed set comes with two pillowcases, a duvet cover, and a fitted sheet, perfect for a master bedroom. White uplifts any interior with its peaceful look and makes your bedspread feel crisp and high quality.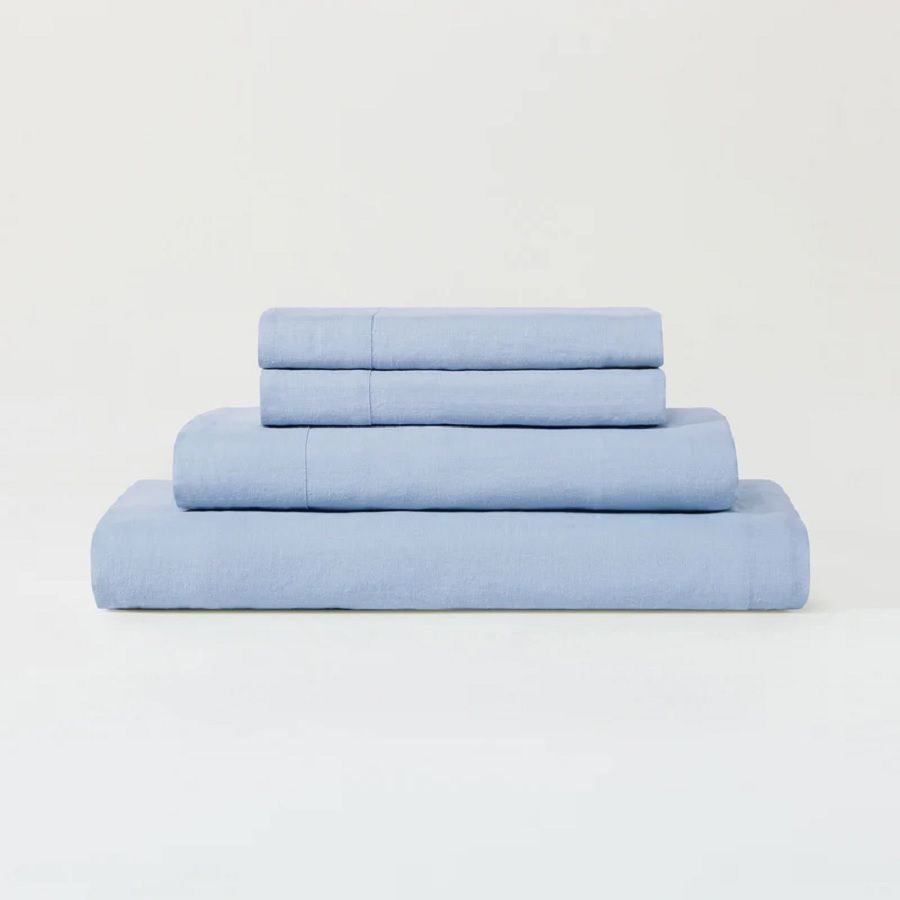 LuxeWeave linen sheet set
Material: 100 percent flax linen
Price: $265.50
Another 100 percent flax linen bedspread, this from Sijo Home is super soft and with a stone washed appearance. They have been naturally woven from hand-crafted linen yarn sourced from Normandy in France - a place renowned for its linen quality.
4. Bamboo
Finally, bamboo is a fabric that is super durable and long-lasting. The bamboo plant has naturally long fibers which helps it when it comes to durability, where other types of fabrics that are woven with shorter fabrics are more likely to pill or tear.
A well-looked-after bamboo sheet set can last you for around five or six years with the right care. The different weaves also impact feel and durability. Bamboo can be weaved in percale, sateen or twill. Twill is the weave used in denim. It is thicker and adds texture and they tend to be durable.
Bamboo bed linen is a newer option that is moisture-wicking - which means it dries rapidly and quickly moves (or wicks) sweat to the fabric's outer surface, making it a perfect choice for hot climates or warm sleepers. One drawback is that bamboo can be more expensive than other options and can be prone to wrinkling, although this is based on the weave.
Material: Bamboo viscose blend
Price: From $339

Available in twin, twin XL, full, queen, king and California king, and with seven different options for colors, there are a lot of variations available with this bamboo set that is made from a bamboo and viscose blend.
Cosy House Collection bamboo sheets
Material: Bamboo viscose blend
Price: $59.95
This four-piece bedding set is another bamboo and viscose blend which is super soft and breathable - featuring one duvet cover, a fitted sheet, two pillow cases and available in a variety of sizes. Softer than silk and stronger than cotton, the addition of these sheets will help your bedroom feel like a hotel.
Signature bamboo sheet set
Material: Bamboo lyocell
Price: $199

Ettitude's CleanBamboo™ fabric is a silky-soft, sateen weave of 100 percent bamboo lyocell that is super silky smooth against your skin. This set includes a fitted sheet, flat sheet and pillowcases, and the silk-like feel is comparable to a 1,000 cotton thread count.
What is TENCEL™ and why is it a good material for bedding?
One of most wonderful fabrics for moisture-wicking, TENCEL™ Lyocell is well worth knowing about, if you don't already. It's what the Livingetc team ask for when they're shopping, knowing that it'll be both soft and cooling to sleep under. TENCEL™ is a textile that is created by environmentally friendly processes, and made using natural materials in their raw state.
The beauty of TENCEL™ is how soft it is, though. Not dissimilar to cotton, and just so breathtable - anyone who suffers from hot nights and waking up warm can help to counterbalance that by sleeping under TENCEL™. It cools itself, and in turn cools you. A must for the summer months.
What bed linen isn't durable?
What bedding should you be avoiding if durability is your priority? Silk is a luxurious fabric that is renowned for its softness, gentle feel, and indulgent sheen. Silk is great for temperature regulation and moisture-wicking, keeping you cool in the summer and warmer in the winter.
A real drawback with silk is that the fibers are so delicate that it requires specific care to prevent damage. Silk should be washed on a cold setting or hand-washed and air-dried to help it last as long as possible. With careful maintenance silk still will wear out faster than other fabrics.
For style leaders and design lovers.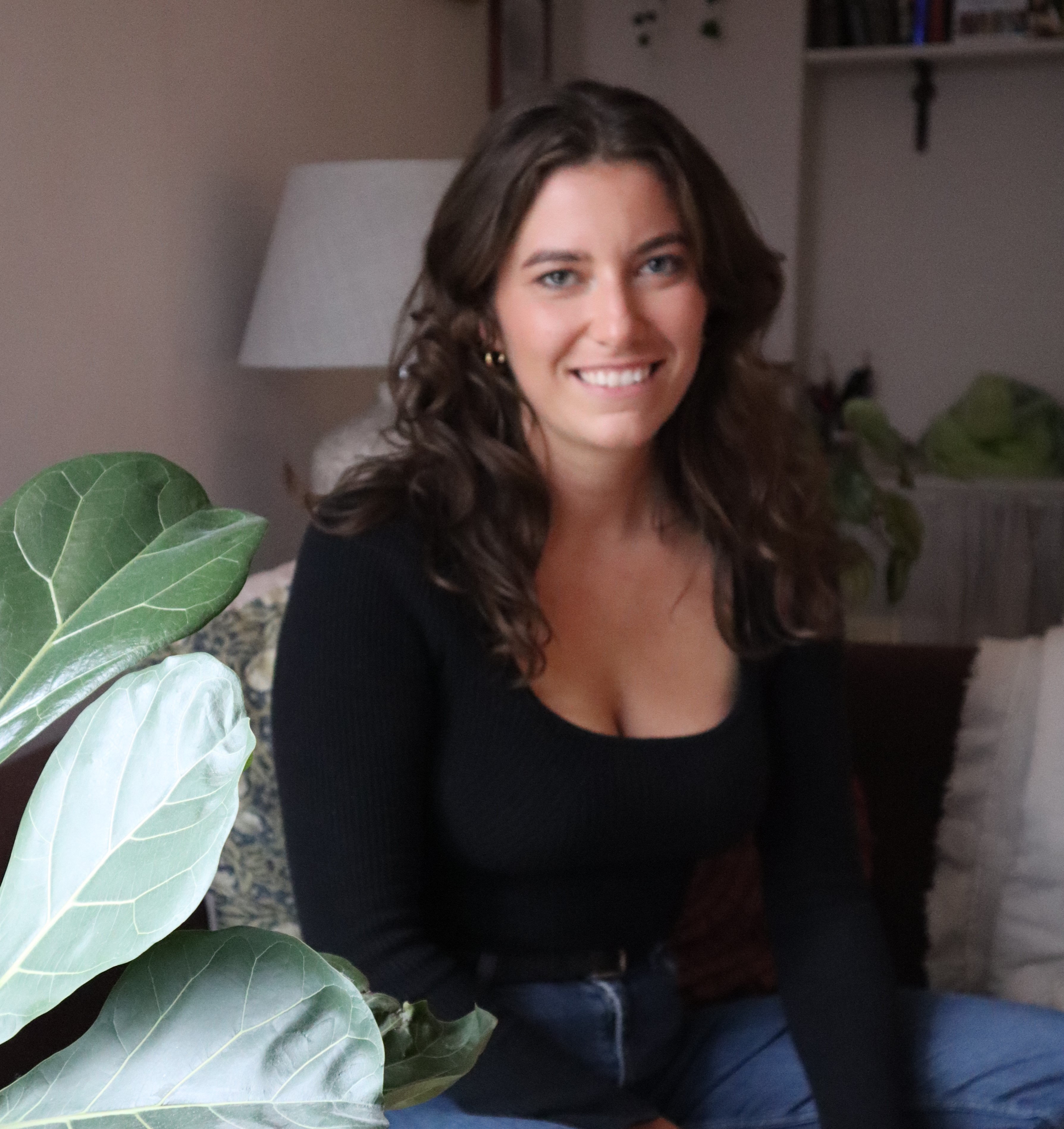 Livingetc content editor and design expert
Oonagh is a content editor at Livingetc.com. Previously, she worked on a London property title, producing long-read interiors features, style pages and conducting interviews with a range of famous faces from the UK interiors scene, from Kit Kemp to Robert Kime. In doing so, she has developed a keen interest in London's historical architecture and the city's distinct tastemakers paving the way in the world of interiors.