5 things you should never do to your lawn in October - they'll each cause your grass problems in the long run
Experts reveal everything sabotaging your lawn care routine this month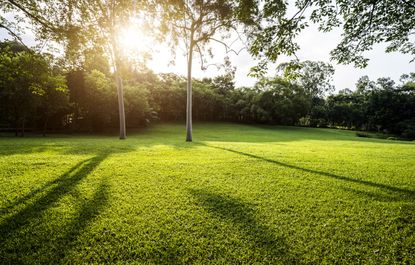 (Image credit: Getty Images)
The lawn is one of the most important aspects of the garden. It makes up the majority of our backyards, making it a priority in gardening terms. It is essential to keep up your lawn care during autumn to ensure it stays happy and healthy through the colder months and emerges strong and luscious in spring. However, there is also a list of things you shouldn't be doing that could sabotage your hard work.
There is a balance to be struck in lawn maintenance. There are necessary tasks to complete, however too much risks damaging your lawn further. A pristine lawn is vital to any modern garden idea, so you'll want to get this right. You might think you are helping but inadvertently you could be hindering the health of your lawn.
With so much jargon and conflicting information out there, lawn care can be an overwhelming topic for even the most experienced gardener. That's why we have entailed the help of lawn care professionals to demystify the topic and lay out everything you should not be doing to your lawn in October.
1. Over watering
Fall weather invariably means more rainfall, often gardeners are persuaded that their backyard doesn't need any extra water. However, how to water your backyard during fall is just as important as in spring. The issues arise when you overwater.
'Overwatering is the biggest thing you must not do to your lawn in October,' says Bryan Clayton, CEO of GreenPal. 'Overwatering can cause fungal diseases and weak, shallow roots,' he explains. The cooler temperatures mean your lawn does not require as much water as it did during summer. Avoid harming the health of your lawn by cutting back on watering during the colder months.
2. Neglecting fallen leaves
While a blanket of crisp fall leaves can be picturesque, leaving them to smother your lawn in October can prove a fatal mistake. 'A thick layer of leaves can smother your grass, blocking light and trapping moisture,' explains Bryan. It will leave your lawn desperate for air, sunlight, and the nutrients necessary for winter preparation. This is a common gardening mistake made by beginners that is to be avoided at all costs.
A damp layer of leaves creates a haven for pests and diseases. 'If you wait too long to rake you'll often see yellow or brown spots beneath piles of leaves,' says lawn expert and CEO of Lawn Love, Jeremy Yamaguchi. To avoid this make a routine of regularly raking your leaves up. As an added bonus you can mulch the leaves to create a nutrient-rich substance that can be used around your backyard in spring and summer.
3. Late fertilizing
Fall lawn fertilization is important, but whatever you do, don't leave it too late. Sarah Jameson, the owner and founder of Lawn Chick, explains why October might be too late for a heavy dose of nitrogen. 'If you lay down heavy nitrogen for your lawn in October you'll be fueling soft, lush growth that will struggle in the colder months ahead,' she explains. 'This tender new growth will be killed by that first hard frost, and that can be detrimental to the overall health of your lawn.'
As previously mentioned, this doesn't mean avoiding fertilizers altogether. Opt for something a little more well-balanced for your fall fertilizing, and ensure you do it before it gets too late. 'Stick to a well-balanced, slow-release fertilizer,' she says, 'potassium (the final macro-nutrient on a bag's N-P-K ratio) is a good nutrient to add before the winter. It helps boost plant health and can help protect against damage from extreme temperature changes.'
4. Mowing too short
Skip the super short shear and allow your lawn to gain a little extra height in October, say experts who advise against mowing your lawn too short. 'Cutting the grass too short leaves it vulnerable to diseases and weed invasion,' says Bryan. 'To avoid scalping your lawn always follow the "one-third rule": never remove more than a third of the grass height in a single mowing.'
5. Delaying pest control
There are many pests that take over your backyard during fall and that can be quite the tyrant to your lawn. Delaying pest control in October can be a grave mistake that will cost you come spring. 'If you've noticed any grub activity, don't wait,' advises Bryan. Combating these pests now will ensure they don't have the opportunity to cause any damage to your lawn during the colder months whilst is it vulnerable. This would cause excessive stress which will harm its health going forward. Don't delay in discouraging those cheeky pests that keep frequenting your yard.
'Remember, October is about setting the stage for a lush, green lawn come spring,' says Bryan. 'Avoiding these pitfalls will ensure that your lawn not only survives winter but thrives in it.' Lawn care is just as much about knowing what not to do, as much as knowing what to do. Follow these guidelines and your lawn will be a vision come next season.

Things you will need for good lawn care
The Livingetc newsletter is your shortcut to the now and the next in home design. Subscribe today to receive a stunning free 200-page book of the best homes from around the world.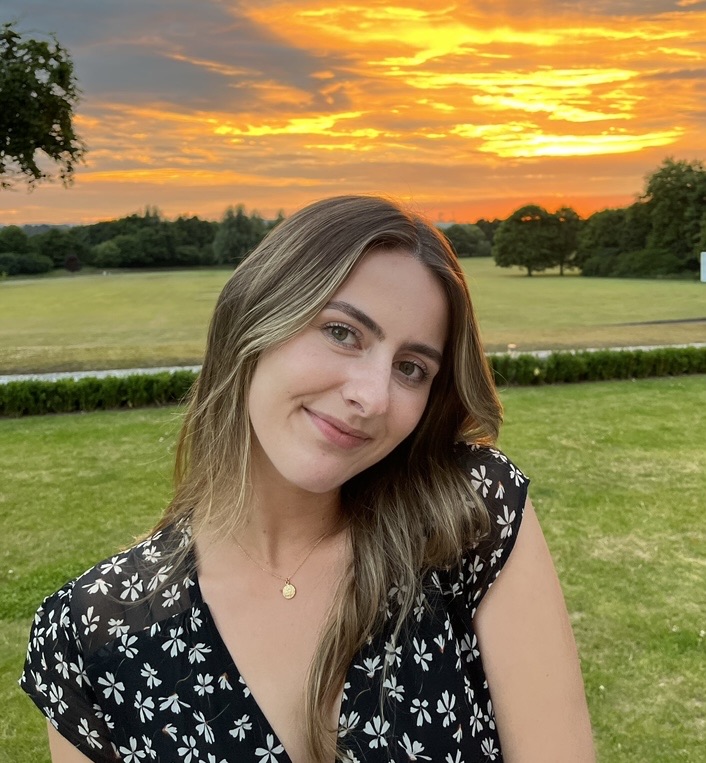 Amy recently completed an MA in Magazine Journalism at City, University of London, with experience writing for Women's lifestyle publications across arts, culture, and beauty. She has a particular love for the minimalist aesthetic mixed with mid-century furniture, especially combining unique vintage finds with more modern pieces. Her previous work in luxury jewellery has given her a keen eye for beautiful things and clever design, that plays into her love of interiors. As a result, Amy will often be heard justifying homeware purchases as 'an investment', wise words to live by.