Sponsored
How to choose furniture to maximise your home and make the best use of space
Neptune's Home Designer George Miller explains how some well chosen furniture can totally change the way your home works for you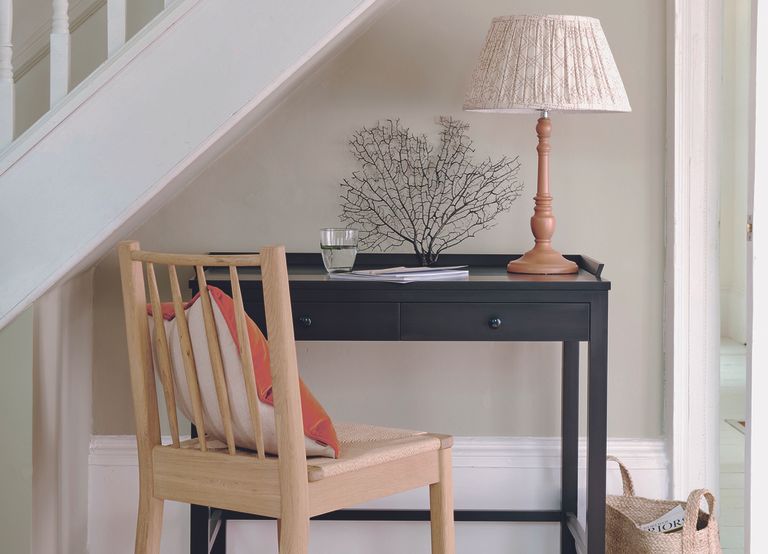 (Image credit: Neptune)
"The easiest way to improve a home is to ask yourself 'what am I missing?'" says George Miller, Home Designer at Neptune Fulham. "Almost always, the answer is enough seating or storage - or both - and there are easy ways solve this that don't take up much space. Our Henley bench box, topped with a padded cushion, that you can tuck winter blankets into when it's Spring and pull out as an extra place to perch when you have guests over is a perfect multifunctional solution. I'm a big fan of dual purpose pieces and find myself recommending them to people who come in to use our free design service time and again."
"In urban homes, space is at a premium, so I'd always suggest a sideboard instead of a console table - you get a nice shelf height with storage underneath," George continues. "The Chawton cabinetry can be drawers or cupboards, and is balanced with open shelving so isn't too heavy in a room. And our Ardingly cabinet is a go-to because it has so many uses - it can a be a TV cabinet, a larder cupboard, or a dressing table station. It's also great as a desk - you can close its doors and shut it off at the end of the day. It even has shelf space underneath so you can keep a basket there as extra storage. It's the sort of design you can adapt as the needs of your life evolve."
What most people find most surprising is how versatile many of Neptune's pieces can be. "Other than how the colours are totally interchangeable, people are surprised that we can usually fit a freestanding island into almost any kitchen, even ones people deemed way too small," George says. "The Chawton on legs is only 60cm deep, and if theres's not enough room for that we can do the Chichester butcher's block which is only 50cm deep. Placed against a slither of spare wall, it's a bit of extra food prep space that makes all the difference to how well your kitchen functions."
See the entire range of Neptune furniture and find out about the free design service here