5 easy backyard planting plans to make now - next year will be the most beautiful ever
Now is the time to take stock and plan how to take your planting up a level for plants and flowers that will really steal the limelight in your garden next year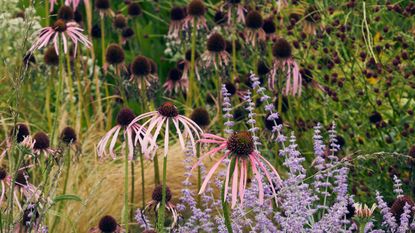 (Image credit: Toddlerstock/Alamy Stock Photo)
Creating a beautifully planted backyard is all in the planning, and the garden downtime offered by the cool season is the perfect time to do it. Once the growing season has finished in your yard and the last of the fall flowers have faded it's time to take an overview on what worked and what didn't, and come up with a planting wish list for next year that delivers exactly what you want.
Planting is a key element in any well-designed garden and it's even more important to get it right if you're a city gardener and space is limited. A year-round combination of zingy spring planting, a profusion of summer blooms, plenty of rich fall color and enough winter interest to keep the show going is the magic formula, with every individual plant earning its place in your planting scheme.
It might seem like the backyard is going into sleep mode but that doesn't mean you can't make the most of this time to get out your sketch book and start planning the best mix of blooms with our easy 5 step guide to see you right through the year.
1. Study your plot from all angles
Taking an overview of your planting space at the end of the season is always a good idea. As plants die back you can clearly see what is going on in your flowerbeds. Take photographs from the spot your yard is most often viewed from and use that as your starting point.
It could be time to say goodbye to that random approach of planting whatever takes your fancy and hoping for the best. Instead deciding on a more unified planting theme that focuses on perennials that come back year after year, for example, will offer a much more coherent look.
Alternatively if your flower beds are suddenly looking bare you could consider adding a selection of evergreen shrubs to create year round interest. Or if your dream is a cutting garden to fill vases with flowers indoors, focus on easy to grow blooms that flower for a long period such as cosmos, dahlias and zinnias, and start ordering the seeds now.
It's also a great time to factor in that one thing you have always meant to do, such as plant a small ornamental tree, add a selection of scented plants - or these plants that make your backyard more relaxing - around a seating area or introduce a vertical growing system. Plus, of course, work out the perfect space for it.
2. Draw up a planting plan
Creating an accurate planting plan that details what you already have in your yard is a crucial part of garden design and something to be returned to regularly. Plants and garden trends come and go, so it's good to keep a record that brings all your ideas together on paper. It's also a great opportunity to work out where you can slot in new plants.
A planting plan also lets you play around with different planting design options, as well as work out how many plants you'll need. It's also a good opportunity to note the amount of sun and shade your yard gets, which of course ties in with choosing the best plants for those particular conditions.
Sketch your flower beds and how you intend to fill them, using existing plants and new ones to help you create an aesthetically pleasing scheme. As well as favorite varieties think about factors such as the height and shape of plants, in addition to working out a color palette that you love, so you plan backyard planting ideas now to make sure next year is beautiful.
3. Focus on how to fill any gaps in your planting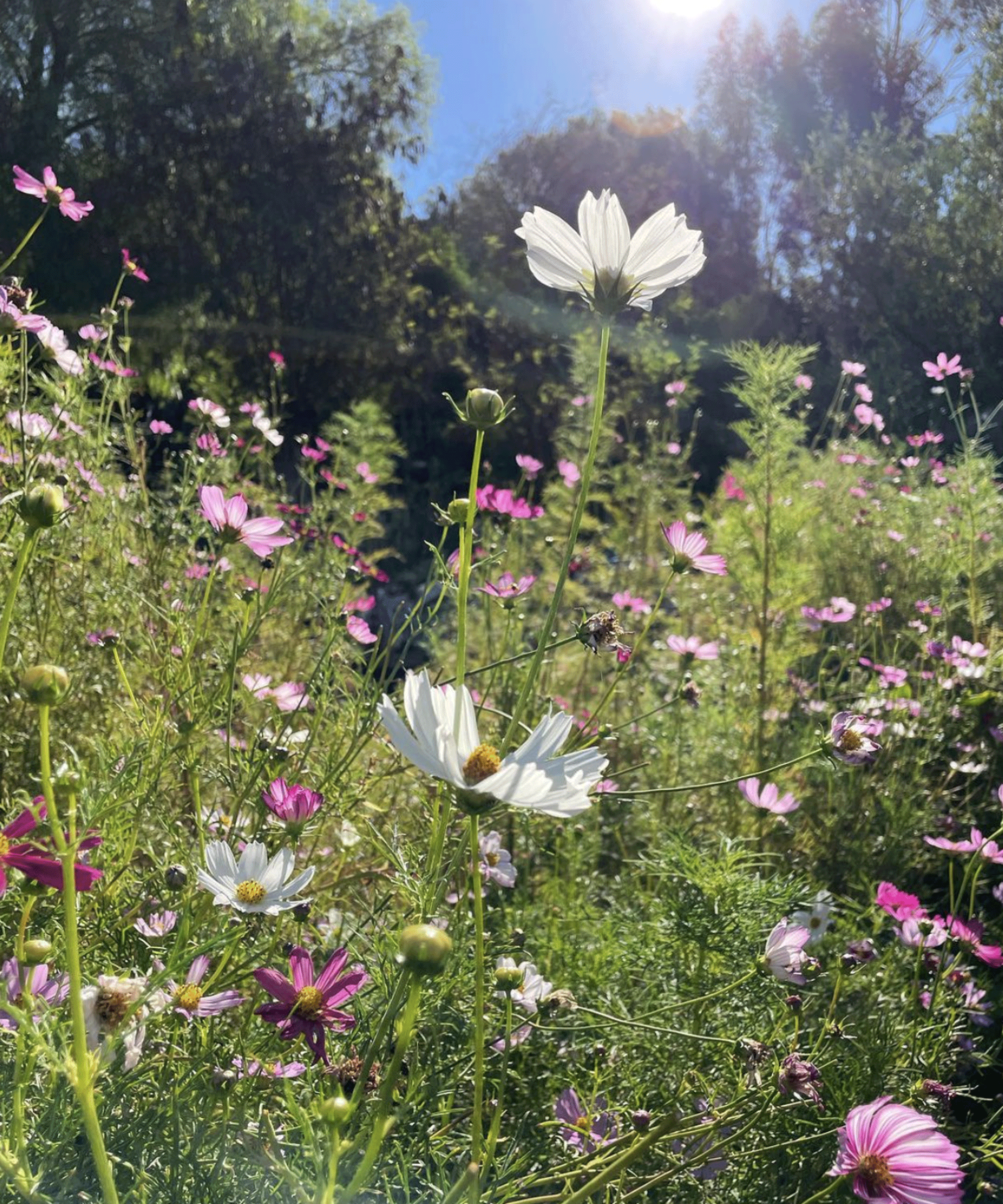 When the soil is bare in winter you will easily be able to spot any gaps in your planting that need filling. It's also a good time to get rid of any under-performing plants that don't justify their place, particularly if your yard is small and space is a precious commodity.
If you have plants that are only in bloom for a couple of weeks (we're thinking of peonies, much as we love them) you might want to think about replacing them with long-flowering varieties (such as these shasta daisies) that are more deserving of your precious space. It's also a good time to relocate plants that might not be in the right spot in terms of site or soil conditions, and as a result have been underwhelming.
Think about filling gaps by adding seasonal color and interest with spring or summer flowering bulbs such as these allium bulbs and or these gladiolus bulbs that can be squeezed in between perennial plants and will shoot up later in the year.
A good rule for a planting plan is to focus on repeat planting of several of the same plant, which has more impact that a mix of lots of different varieties. For inspiration browse online seed catalogs and study how the plant will look in situ, or go to the home depot center and play around with grouping your plants together before making your final choice.
4. Get more of your star plants by propagating them
If there are certain plants that do well in your yard get more by propagating them and spreading the love. It's possible to fill the flowerbeds in a city yard with repeat planting of four or five easy varieties, and it's an economical choice too. The good news is lots of beautiful flowers like hydrangeas, salvias and Japanese anemones are all easy wins when it comes to taking cuttings successfully to fill out your plant collection.
My backyard is filled with gorgeous long-flowering varieties such as hydrangeas and salvias after I found out how easy it was to multiply my existing plants. I like to take cuttings in fall, when I have more time to nurture them but the truth is I've found I can take cuttings at pretty much any time of year and they all do really well.
So look at the plants you already have that are thriving, and make a plan to propagate them as this is definitely a case of 'right plant, right place', so why not make the most of it.
5. Plant for year-round interest
Getting the planting right is a key part of how to plan backyard planting ideas now to make sure next year is beautiful. Plants play a key role in garden design in terms of adding color, shape and texture, working as part of an overall color scheme to create a cohesive design and pull together a look.
Plants are key to creating a garden with year-round interest too. Take photographs of how your backyard looks now, as well as during every other season, and this will help you piece together a plan that works throughout the year. Remember that foliage is just as important as flowers, particularly as a way to add color in fall and winter.
On a more practical level, plants can be used to create a privacy screen, hide boundaries or envelop you in an immersive seating area. They can also elevate the sensory delights of your yard by adding perfume or the soothing rustle of foliage, as well as enticing pollinators and songbirds into your space.
Plan backyard planting ideas now to make sure next year is beautiful by including such modifications as we've outlined here to elevate your yard experience to the next level.
The Livingetc newsletter is your shortcut to the now and the next in home design. Subscribe today to receive a stunning free 200-page book of the best homes from around the world.
Lifestyle journalist Sarah Wilson has been writing about flowers, plants, and garden design and trends since 2015. Having already studied introductory garden and landscape design as well as a course in floristry she is currently adding to her list of qualifications with an RHS Level 2 course in the Principles of Plant Growth and Development. In addition to livingetc.com, she's also written for homesandgardens.com, gardeningetc.com, Modern Gardens and Country Homes & Interiors magazines.