Fitbit Luxe review
A smartwatch with a premium look and feel, the Fitbit Luxe excels at some tasks while struggling with others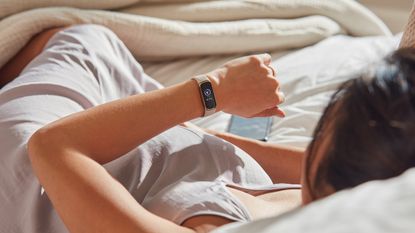 (Image credit: Fitbit)
The Fitbit Luxe looks and feels great and will appeal to those who are usually turned off by the design of fitness trackers. Some features could have worked more consistently and the usefulness of the watch's color touch screen is limited, but it overall makes the process of tracking and improving your health into something pleasurable, rather than a chore.
Reasons to buy
+

Looks and feels premium

+

Comfortable to wear on a daily basis

+

Helpful data for general health
Reasons to avoid
-

Unexpected failures made sleep tracking unreliable

-

Screen is too small to use for messages, emails etc

-

Trouble syncing with app
Fitness trackers are the easiest way to track your overall health and wellness, and brands have attempted to capitalize on our thirst for intuitive technology that makes keeping an eye on our bodies by evolving their devices to do even more. The Fitbit Luxe does everything that the company's other popular smartwatches do, but with an eye towards those who want something a little more stylish.
And so the Luxe comes with a lovely color touch screen and a range of chic straps that will make it an attractive proposition for anyone who likes their technology to fit in with their style, rather than sticking out as an unnecessarily bulky eyesore.
But does it work as intended? Looking nice is all well and good, but any fitness tracker worth its salt needs to make the process of tracking health, exercise, and wellness into something easy and enjoyable, even when we're dreading that morning gym session or considering taking a cab instead of walking.
We tested out the Fitbit Luxe to see if it really could stand alongside the best fitness trackers. You can read what we thought below.
Fitbit Luxe: Set-up
Inside the Fitbit Luxe box are a Quick Start Guide, a more in-depth product information booklet, a strap, and a charging cable. The cable is simple to use, magnetically attaching to the back of the watch and vibrating when it's connected. You will need to do this first, getting the battery up to 100% before setting up. Fitbit says this will take 1-2 hours, which bore out in reality.
While the Luxe is charging, you can download the Fitbit app to your phone and set up an account. This takes just a few minutes and, when your device is ready to go, you can sync it with the app over Wi-Fi. Then it's time for the fun bit.
Fitbit Luxe: Features
There are things that you expect any fitness tracker to do, like monitoring your daily steps and keeping an eye on your resting and active heart rates. As the basics, these are reliable and easy to see in the app, and Fitbit goes a step further by tracking things like heart rate variability and when you're in the 'fat-burning' zone.
Daily readiness
By far our favorite feature of the Luxe is the 'daily readiness' score, which calculates how prepared your body is for exercise based on your recent activity levels, sleep, and heart rate variability. We suspect that this would be particularly helpful for athletes who need more guidance on when to take rest days and, for us, it became a useful tool for managing pain and fatigue levels related to chronic illness.
It's an example of a feature perhaps working in a way not intended, but following the recommendation was a great way to not overdo things on days when our body was not up to a long walk.
Stress management
Slightly less successful for us were stress management and mindfulness features within the app, which require the user to input some or all data manually. There are meditation tools for those who don't already have something like Headspace or Calm, but it's hard to imagine a lot of people using this regularly after the novelty has worn off.
Sleep
Sleep tracking from the Fitbit Luxe is good, but only when it works. Over the course of more than a month of testing, we did encounter a few problems with this feature. Initially, we would manually tell the app that we were getting ready for bed, which led to sleep not being tracked at all.
Like anyone experiencing problems with tech, we Googled this issue and were advised to simply go to sleep while wearing the Luxe rather than manually announcing it. This worked brilliantly for the most part, but some nights were still recorded incorrectly (see image below).
For those with a passing interest in their sleep patterns, this is unlikely to matter but, if like us you treat your slumber like a military operation, it can throw off averages and trends in a way that meant we switched back to our old methods of tracking.
Exercise tracking
Where the Fitbit Luxe excels is at times when you're not required to intervene. For example, the most used features for us over the course of testing were exercise tracking, heart rate variability, and the readiness score - all of which take care of themselves after one session in the app's settings.
Exercise tracking begins automatically when you're engaged in a particular activity, such as walking or swimming, so you don't have to worry about fiddling with the watch before you set off on a morning jog. You can also establish goals that fit with your needs so, for example, a ten-minute walk was counted as a 'workout' for us and celebrated as such by the app.
This makes it suitable for those with mobility issues or who are just starting out on their exercise journey, as well as those training for their next marathon.
The device also tracks your steps, which can be set to a manageable daily level, and, if you want, can remind you to take at least 250 steps per hour (recommended for a healthy lifestyle). If working a sedentary job from home this can be a little disruptive, but also helps to remind you to go get the laundry out of the machine or make yourself another coffee.
Battery life
The 'up to five days' of battery life cited on the Fitbit website was not the reality for us while testing, as our Luxe would only last a day and a half at most before complaining of a drained battery. Battery life will depend on the settings, and the lack of stamina in our case was almost certainly down to the fact that we set the clock face to 'always on'.
We assume that others may get more or fewer hours of life depending on their preferences, but it did become a bit of a chore when getting ready to sleep only to notice that our Fitbit wouldn't make it through the night. On the plus side, the watch is very fast to charge when this happens, so we were able to give it enough juice for the night within an hour or so.
Responsiveness
The 'always on' display choice comes down to the general responsiveness of the watch. When first wearing the device and still attempting to use it for reading messages and emails (an effort quickly abandoned because of the minute screen), we found that getting the display to turn on was quite difficult.
Whether we tapped it or wildly shook our wrists to activate the motion sensor, it didn't work just as often as it did. This was incredibly frustrating when attempting to do something as simple as check the time, and so we were glad of the option to have the watch face stay lit, even if it meant a shorter battery life.
You can, however, set it to not be lit during the night hours, meaning you can get some shuteye without a glowing wrist.
Fitbit Luxe: Design
How it feels
Even if, like us, you're not used to wearing a watch, the Fitbit Luxe is very comfortable and, after a few days, you'll barely notice it at all. Depending on your body and the temperature of your environment, it can get a bit sweaty at times so - even though it is water-resistant - we chose to remove it whenever we showered to give the device, and our skin, a little break.
Our Luxe arrived with a pink (or Orchid) silicone strap but many alternatives exist if you shop around. For us, the soft silicone was fine, but we might be tempted to go for something more premium-feeling like the Vanjua Metal Band in the future. Whatever you choose, there is plenty of room to loosen or tighten the strap to fit.
How it looks
But one of the main reasons you might opt for the Fitbit Luxe over another fitness tracker is, for lack of a better term, its more 'feminine' design, and it certainly does look and feel more dainty and chic than some others. The smaller watch face pulls double duty as a more comfortable size and shape for exercise and sleep, and a less garish accessory to strap to your wrist.
The most compliments we received were due to the color display - which is something the Luxe boasts above other models - and customizable clock face. Choosing the pink and green numbers when first setting up the watch was very enjoyable, and we loved that we could customize the display to suit our tastes.
Fitbit Luxe: Our verdict
Despite never sticking with a fitness tracker for more than a few months, our time with the Fitbit Luxe may have converted us. The look and feel of the watch are enough to make it recommendable on their own, with the Fitbit branding ensuring you can trust it to deliver on features and compatibility, too. Though some key features were a little unreliable during our testing, overall the device made keeping an eye on important things like heart rate daily activity so much easier.
About this review
All products reviewed for Livingetc are based on real, hands-on experience of the devices, with the reviewer integrating it with their daily life and home routines to determine whether it is worth a recommendation. The Fitbit Luxe was tested by our smart homes editor for more than a month, after being sent a press sample for the purposes of this article.
The Livingetc newsletter is your shortcut to the now and the next in home design. Subscribe today to receive a stunning free 200-page book of the best homes from around the world.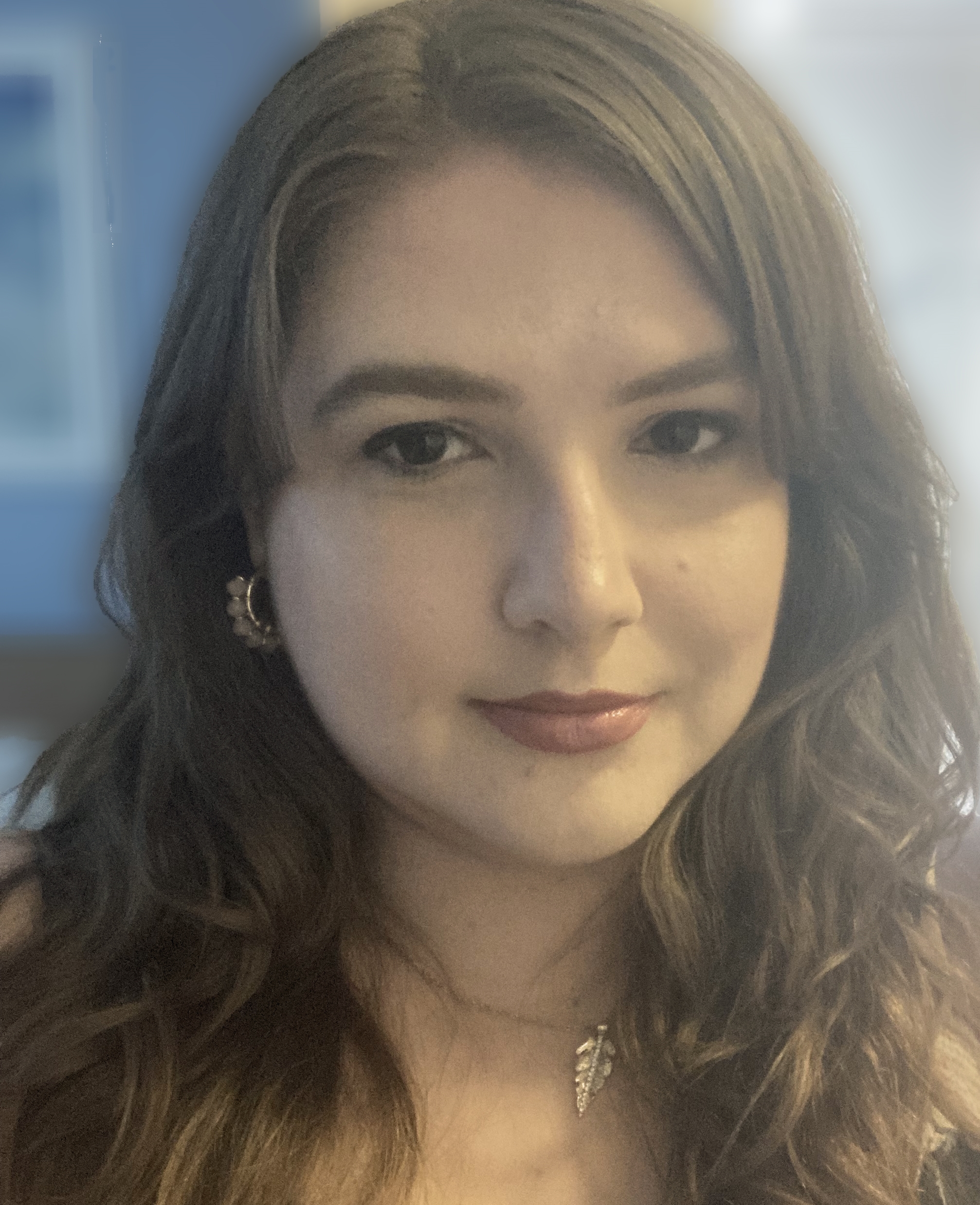 Smart Homes Ecommerce Editor
Caroline is the smart home ecommerce editor for Livingetc, covering everything tech for the home, from smart speakers to air purifiers and everything in between. She is passionate about the role that technology and smart devices can play in daily life, enhancing the home without sacrificing personal style and carefully chosen interiors. In her spare time, she can be found tinkering with bulbs, soundbars, and video doorbells in an effort to automate every part of her small home. Previously, she lent her expertise to the likes of Expert Reviews, IT Pro, Coach, The Week, and more.