Niksen is the new Hygge - Could this Dutch concept help create a happier home?
A daily dose of niksen will help you combat the stresses of daily life - according to research by Habitat, it's just one way of creating a happy home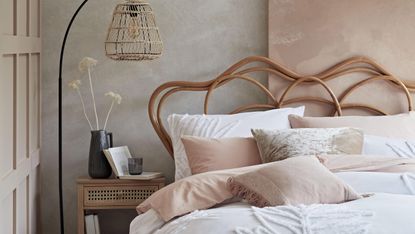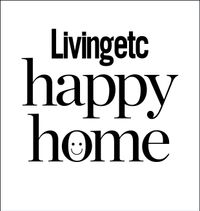 (Image credit: Habitat)
The Livingetc Newsletter
For style leaders and design lovers.
Thank you for signing up to LivingEtc. You will receive a verification email shortly.
There was a problem. Please refresh the page and try again.
Ever heard of niksen? Everyone knows what hygge is and you've probably heard of lagom, too. We even have a vague idea of what friluftsliv is. But niksen is the latest Nordic buzzword for a simpler, stress-free way of life.
Basically a Dutch verb to describe the art of doing absolutely nothing, niksen is encouraged as a way to de-stress, forcing us to take time out of our busy lives to center ourselves and completely relax.
Having spent just over a year navigating multiple lockdowns and stay-at-home orders, we have been constantly surrounded by our families and partners 24-7.
And all that daily chaos has turned our modern kitchens and living rooms into cluttered, unruly spaces that are often impossible to keep in order. So there's no better time to escape and find a bit of peaceful 'me-time' away from the commotion.
Most people may find it difficult to tune out of the usual daily concerns and worries, especially if the space you're in is uncomfortable or you tend to tune in on areas of your home that need attention.
Therefore, it's important to create a space where you can completely relax, one that allows you to totally zone out and be in the moment.
Habitat has noted a clear change in search terms on their website, that show how people are taking charge of their environments to create their own happy homes.
The brand has discovered that homeowners have been looking for particular items to help reinvent their spaces in a considered way, introducing decor and furniture that make them feel comfortable and content.
The research pointed to high searches for room dividers to help create separate areas for work and rest. This clear return to broken-plan living is a huge contrast to the trend for open-plan interiors that had become the norm in so many homes across the country.
Natural curves in both furniture and accessory design, as well as natural materials have also proved popular with homeowners eschewing hard edged designs for softer forms. The popularity of the brand's curved upholstery, like the Arya armchair or the Daisy chaise sofa, as well as the natural bubble glass design of the Niquita and Liv pendants all point to people embracing a more organic look in their homes.
Habitat also enlisted the help of Dr Andy Cope, author and Happiness Expert to impart his knowledge on ways to create a happy home.
'Understandably, we're all longing for a change of scenery,' explains Andy. 'but if home is where you spend most of your time, it's important that this becomes your happy place.'
'Your environment is crucial and needs to be fit for purpose as we enter the New Normal. Turning living spaces into offices, kitchens, and playrooms, however, you've had to adapt, is worth investing in. By creating a happy, versatile environment, you have a better chance of creating happy people,' he says.
Andy agrees that niksen is a great way to unwind and de-stress. 'Instead of cramming your waking hours with busyness, practice absolute nothingness for 10 minutes a day, between work, social media, emails or homeschooling.'
'Sitting in your chair, staring out of the window for ten whole minutes. That's niksen. This is a huge challenge: we're so busy doing, that we've become bad at being.'
'But the challenge remains,' he adds, 'it's about reclaiming your right to be, rather than to do. This meditative method will leave you refreshed, recharged and ready to get back in the game.'
So go on - try niksen out for size. Reinvent your surroundings, then put your phone down, find your happy place, and do ab-so-lutely nothing.
For style leaders and design lovers.
Ginevra Benedetti is Associate Editor on the homes titles at Future.
She has written about interiors for the past 16 years on the majority of Britain's monthly interiors titles, such as Ideal Home, Livingetc, Country Homes & Interiors, Homes & Gardens and Style at Home, as well as their websites.
She has interviewed some of the most talented designers in the business and written about every area of the home, from shopping and decorating, appliances and smart home tech, wallpaper and fabric, kitchens and bathrooms, even extensions and conversions.
Ginevra never tires about writing (or reading) about interiors, from classic timeless designs to innovative smart tech and is always on the hunt for the latest, greatest stories and products to share with a bigger audience. She lives in a terraced property in West London, with her husband, son and Devon Rex cat, who everyone would freely admit, is the actual boss of the house.