How to make your home feel like a boutique-hotel: Founder of Buster + Punch shares an expert lighting tip
The renowned London architect and industrial designer reveals how to achieve boutique-hotel ambiance at home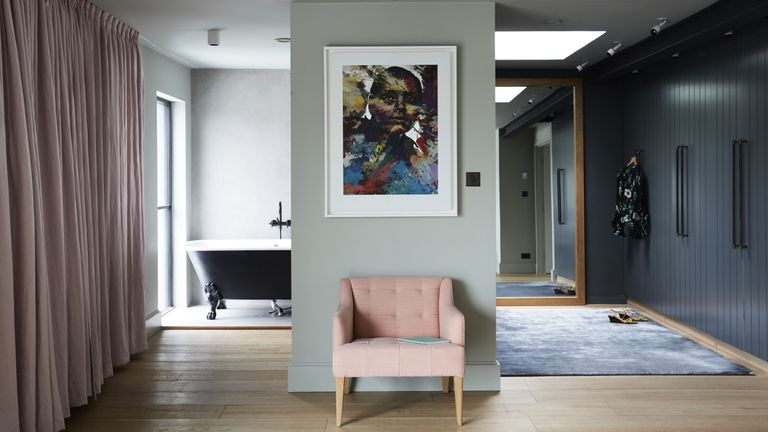 (Image credit: Buster + Punch)
By Megan Slack
While it's been some time since we last ventured into a boutique hotel, the beloved memory of their stylish aura prevails. There is just something inexplicably chic about hotels, restaurants, and other stylish commercial settings that is so hard to pin-point. 
We had been waiting for somebody to explain how to bring this ambiance into our homes. Then we met Massimo Buster Minale. 
According to architect and founder of the industrial furniture company Buster + Punch,  Massimo, the secret to achieving this exclusive atmosphere is through the lighting, or, even more specifically, task lighting. 
See: Living room lighting ideas
'By task lighting, I'm referring to downlights and adjustable spotlights- anything that takes a GU10 bulb. Architects and designers have already loved them for years, but consumers relied on builders to buy them,' Massimo shared.
Most interestingly, Massimo urges us to use task lighting to illuminate specific objects in a room rather than lighting every part of your floor, suggesting that this will allow you to bring a chic commercial atmosphere into your home. 
'The main thing I have learned is that you should never light floor space. To create an ambient boutique hotel atmosphere, you should only be lighting specific things like artifacts, art, the wall, and tables - you should never light space.'
He continued: 'You can use task lighting to focus light on certain things, for example, art or tabletops, and this creates a dramatic hotel experience in your home. You will begin to notice this when you visit commercial spaces, as they use more ambient light for larger areas, but they'll only be lighting the upper part of rooms.
It's a big misconception that you should light all of the floor space because, actually, you should be doing the opposite.' 
See: Cool bedroom lighting ideas: 24 lighting ideas for chic bedroom design
'You want to be very specific about what you want to light up and what you want to show off. The more you customize your light, the better your space will feel.'
Massimo then focused on how to bring a task light into your kitchen, explaining: 
'If you have a kitchen, and you're very meticulous about how you line up spotlights over your kitchen fronts or breakfast bar, then task lights will automatically create a more curated and customized space.'
He added: 'At Buster and Punch, we recently launched Exhaust, the first decorative task lighting range, so you bring a spotlight or downlight into your kitchen and other rooms in your home. We have taken objects that are traditionally boring and tried to reinvent how you emotionally feel about them.'  
See: The mushroom lamp is the enchanting retro trend you need on your bedside table this year