When to mow your lawn for the final time before winter for the healthiest grass possible
Cutting grass is not something you should be doing in the colder winter months, but do you still have time for one last mow?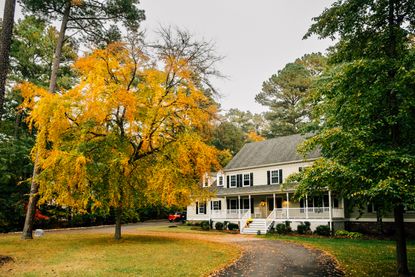 (Image credit: Getty Images)
If you're fed up with lawn maintenance, you'll be glad to hear your mowing duties for 2023 are nearly over. Before that, however, it's important to give your grass a final cut. This task is a necessary final step in winding your lawn down for winter, but selecting the perfect time to do isn't as straightforward as you might think.
The lawn is an integral part of most gardens and a stand-out element of any modern garden, so ensuring it has the best care going into 2024 is imperative. However, the final mow is not as simple as picking a sunny Sunday and getting the mower out. There are a few key factors that need to be considered before selecting the ideal time. To find out what they are, we enlisted the help of some lawn experts who explain why the timing of the final mow is so important.
When is the last time to mow the lawn before winter?
If you're wondering if you should stop mowing your lawn before winter, the answer is yes. Unfortunately, though, there isn't a one-size-fits-all answer to when that should be. The perfect time will depend on a few factors. 'The time to stop mowing will largely depend on your climate zone and the grass's growth pattern,' says lawn expert and co-founder of GreenPal, Gene Caballero.
Gene goes on to explain this will typically be around late October to November. 'This is when grass growth slows down as daylight decreases and temperatures drop,' he explains. This should not be relied on blindly, though. It's important to note there's no magic date or cue, and it will differ year on year depending on weather conditions.
One of the biggest fall gardening mistakes is not responding to the needs of your backyard, and that includes your lawn. The best gardeners are reactive to rapidly changing conditions during fall, and the same is necessary for the final mow.
Does grass type effect the final mow?
The first consideration to make when finding your final mow date is the type of lawn. This is something you might not have previously considered, but it will have a big impact on how you winterize the lawn.
'The rule of thumb is to stop mowing when your grass has stopped growing, but this will change depending on the type of grass you have,' says Gene. 'Cool-season grasses may continue growing well into the fall, while warm-season grasses will go dormant sooner.'
There's no point closing down the lawn for the season if it continues to grow since that defeats the point. Once you've decided on the type of lawn you have, you can gauge when it will stop growing and thus have a better idea of when to do the final mow.
How do hardiness zones impact the final mow for winter?
The same goes for your hardiness zones when it comes to the final mow. They might not be at the top of your radar for most of the year, but it's something that you should definitely factor into your decision when it comes to mowing the lawn this time of year.
The zones are dictated by criteria outlined by the USDA. 'Hardiness zones are defined and based on the average yearly lowest temperature of the region,' explains Dan Bailey of Wiki Lawn. 'This can help you determine things like when to prune certain plants, what will grow best in your area, and when to expect your lawn to go dormant.' Armed with this knowledge you can determine when your first frost might be and at what stage of growth your lawn is at. Generally, you shouldn't expect to complete your final mow before your location temperature falls below 60F.
For some people, the final mow will be one of the key lawn tasks for November, but for others, December or even October will be more appropriate. Be sure to check your hardiness zone and pay attention to the local climate and conditions to make the most informed decision.
What length should I mow the lawn in winter?
As you won't be mowing again for a while you might be tempted to cut it extra short, but don't fall victim to this common lawn mistake. Skip the super short shear and allow your lawn to gain a little extra height in winter, say lawn experts. 'Cutting the grass too short leaves it vulnerable to diseases and weed invasion,' says CEO of GreenPal and lawn expert, Bryan Clayton. Keeping the lawn a bit longer will help protect the roots from frost and provide some insulation too.
When completing the final grass-cutting task of the year follow the one-third rule. Bryan advises never removing more than a third of the grass's height in a single mow. If you're in a hotter climate and feel you have a few more weeks of growth, you may want to gradually raise the cutting height of your mower each time.
Keen to have a luscious lawn come spring for the ultimate curb appeal? Follow these steps to ensure you time that final mow just right. Your grass will certainly thank you for it!
The Livingetc newsletter is your shortcut to the now and the next in home design. Subscribe today to receive a stunning free 200-page book of the best homes from around the world.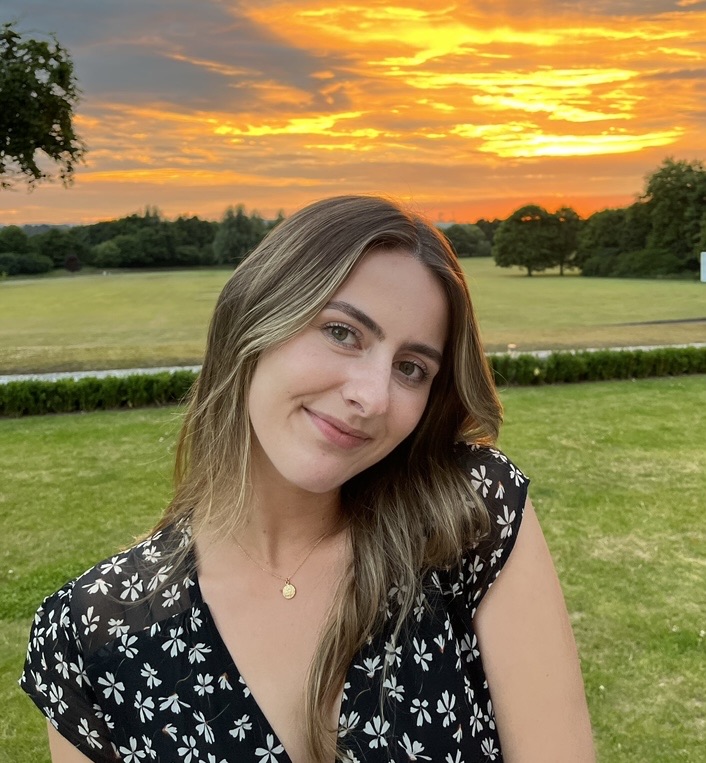 Amy recently completed an MA in Magazine Journalism at City, University of London, with experience writing for Women's lifestyle publications across arts, culture, and beauty. She has a particular love for the minimalist aesthetic mixed with mid-century furniture, especially combining unique vintage finds with more modern pieces. Her previous work in luxury jewellery has given her a keen eye for beautiful things and clever design, that plays into her love of interiors. As a result, Amy will often be heard justifying homeware purchases as 'an investment', wise words to live by.