This "unexpected" trick is the one thing you need to do with poinsettias now for healthier, more colorful plants
For the healthiest, most vibrant poinsettia possible, this is what you need to do with this festive plant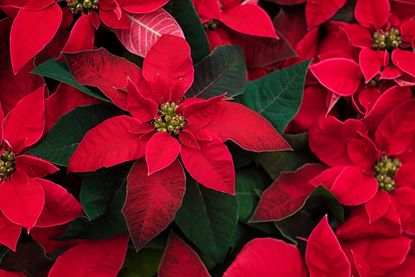 (Image credit: Getty Images)
If there's any house plant that's synonymous with Christmas, it has to be the poinsettia. Its iconic red leaves are a surefire sign that the holiday season is here, and they're an integral part of our festive decor. That also means poinsettia plant care is an essential task at this time of year.
Poinsettias are a great way to decorate with plants and enliven your space through winter, but to ensure the leaves stay vibrant all season long, there's an unusual activity to be completed. You'd be forgiven for thinking that all plants need is food, water, and sunlight, but you'd be mistaken - for the poinsettia, darkness is essential.
It might feel unnatural for you to put a plant in a dark room, but this red-leaved perennial will thank you for it. We spoke to plant experts who have revealed exactly when to put your poinsettia in the dark for longer-lasting color, and the science behind this unusual practice.
Why should you put a poinsettia in the dark?
While there are some houseplants that are best for low light, there a very few that will tolerate no light at all. Having a plant that requires darkness is rare, but to encourage poinsettias to bloom year after year, they require a period of darkness. As it turns out, it's all about providing your plant with the conditions it's adapted to in its natural environment.
'The darkness mimics the natural light conditions they experience in their native Mexico,' explains expert gardener and founder of The Plant Bible, Zahid Adnan. 'This helps to trigger the vibrant red color associated with poinsettias.'
When should I put my poinsettia in the dark?
If you're wondering when to put your poinsettia in the dark for flourishing leaves in time for Christmas, the short answer is now. That said, limiting your poinsettia's light exposure is something that needs to be monitored since too much darkness can in fact harm the plant's health.
'Starting around now, limit their exposure to light for about 14-15 hours a day,' says Zahid. No need to turn a room in your house into a blackout zone, simply get a lightproof box, like this one from Amazon, and move your poinsettia into it. It might not seem like a big change but it will transform the look of your plant. Continue this process for about six weeks for the best results.
If you want a bright red plant for longer, try this method. We think you'll be surprised by the results. If, however, it all sounds like too much effort for you, take a look at the best alternative Christmas flowers and plants that aren't a poinsettia for some low-maintenance plant ideas you can enjoy all day long.
What other care needs do poinsettias have?
The good news is that other than the dark treatment, poinsettias are easy to care for according to Jason Wyrwicz plant expert and owner of Pots, Planters & More. 'Put it near a sunny window but not in direct sun, and water it when the top inch of soil is dry,' he says. 'Keep it warm, around 65-70°F, and avoid cold drafts.'
This part of the care routine is nothing extraordinary, but the plant most certainly is. Follow these simple steps to achieve the most striking holiday plant and keep it healthy for months to come.
The Livingetc newsletter is your shortcut to the now and the next in home design. Subscribe today to receive a stunning free 200-page book of the best homes from around the world.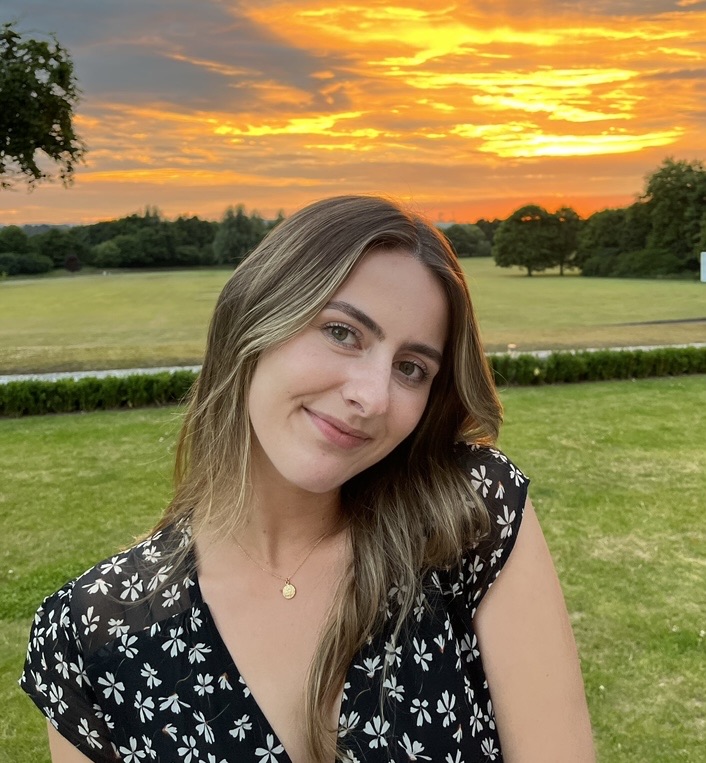 Amy recently completed an MA in Magazine Journalism at City, University of London, with experience writing for Women's lifestyle publications across arts, culture, and beauty. She has a particular love for the minimalist aesthetic mixed with mid-century furniture, especially combining unique vintage finds with more modern pieces. Her previous work in luxury jewellery has given her a keen eye for beautiful things and clever design, that plays into her love of interiors. As a result, Amy will often be heard justifying homeware purchases as 'an investment', wise words to live by.