A clover lawn is cheaper, easier and prettier than grass. Experts on how to elevate your backyard with one
Clover lawns are the latest backyard trend that experts are loving. Here they explain how to care for one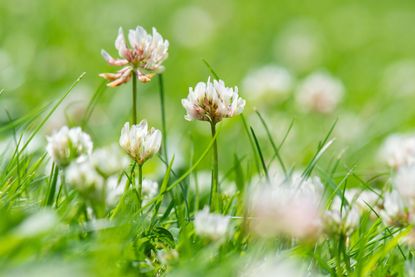 (Image credit: Alamy)
The Livingetc Newsletter
For style leaders and design lovers.
Thank you for signing up to LivingEtc. You will receive a verification email shortly.
There was a problem. Please refresh the page and try again.
Maintaining a healthy lawn during the changing seasons can be a challenge. With patchy, mud-soaked grass through the winter and scorched dead turf during summer, you're left with barely any time to actually appreciate your backyard. Even the strictest watering regimes and the best quality fertilizers do little to help. Sound familiar? If so, you might want to try a clover lawn.
If the name wasn't a dead giveaway, a clover lawn is simply a ground cover of clover rather than traditional grass. These lawns can consist of pure clover or be interspersed with grass seed - either way, they're a far more low-maintenance, cost-effective, and eco-friendly alternative to your standard grass. It's the gardening trend that TikTokkers are hailing as the simple remedy for sparse, lifeless lawns.
To learn more about this sustainable gardening option, we asked some experts why we ought to consider choosing a clover lawn for your backyard. From the environmental benefits to the dent in your wallet, here's everything you need to know about clover lawns.
Lilith is an expert at following news and trends across the world of interior design. She's committed to helping readers make the best choices in their homes (and backyards) through sharing practical tips and guides. In this article, she asks expert gardeners whether a clover lawn could really be a better alternative to grass
What is a clover lawn?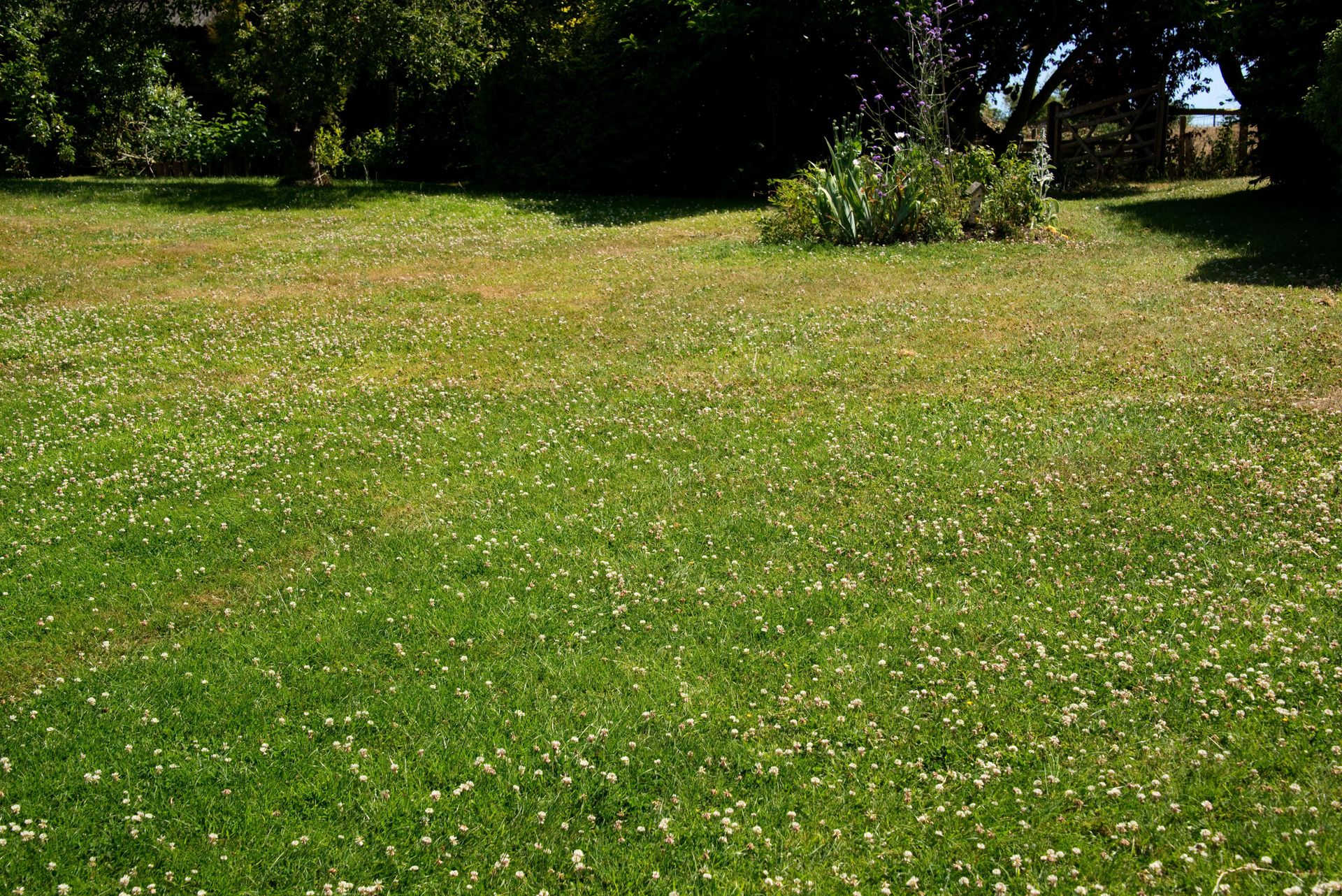 Before we take a look at the benefits, it's worth addressing what a clover lawn actually is in more detail.
'A clover lawn is a type of grass-alternative lawn made of clover plants,' explains Jeremy Yamaguchi, CEO and gardening expert at Lawn Love. 'They create thick, lush carpets of green foliage which are attractive and provide an alternative to traditional grassy yards. They also produce white flowers and attract beneficial insects such as bees and butterflies.'
So why all the hype? Well, clover lawns are loved for their hardy nature, requiring less mowing and water than typical grass species. The seed can either be sown onto the soil as an alternative to grass seeds or scattered on top of your grass lawn making the modern garden idea super easier to introduce to your backyard, too.
Why choose a clover lawn over grass?
1. They only require minimal watering
One reason this low-maintenance garden idea has become so popular is that it requires minimal watering compared to standard grass lawns. Not only does this make clover lawns easier to look after, but it also makes them cheaper and better for the environment.
'Clover has a deep root system that allows it to retain moisture and survive through periods of drought,' explains Diana Cox, blogger and gardening expert at The Gardening Talk. 'This means you won't need to water your lawn as often as you would with a grass lawn.'
In fact, if you live in a diverse climate, you might not even have to water your clover lawn at all other than when you first plant it. If you have rainfall through much of the year, that should be sufficient. In any case, your clover lawn won't need consistent watering as grass will.
2. They don't need mowing as frequently
Some of us might enjoy mowing the lawn, but others see it as a chore. Staying on top of your grass during spring and summer can be a demanding task, not to mention the question of when to stop mowing your lawn for winter. With clover lawns, all of these worries disappear since mowing isn't even necessary.
As Diana notes: 'This is because clover naturally grows low to the ground. Instead of mowing, you can simply rake the lawn to keep it tidy.' Of course, you can mow your clover lawn if you want to keep it short and neat, but bear in mind that this will prevent your clovers from flowering (more on that later).
3. There's no need for fertilizer
How many bags of fertilizer have you bought for your lawn only for it to still look pathetically patchy? Well, there's no need to waste your money with this sustainable garden trend.
'Clover is a nitrogen-fixing plant that helps naturally enrich the soil with nitrogen,' says Diana. 'This reduces the need for chemical fertilizers, making it a more sustainable and eco-friendly choice for your lawn.'
This won't just benefit your lawn, but other plants you have in your backyard, too. 'These types of lawns can also provide natural nitrogen fixation, adding nutrients back into the soil which helps other garden plants grow healthily,' Jeremy adds.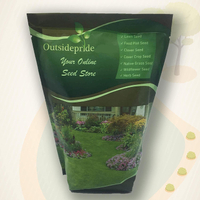 This white Dutch clover seed, available from Amazon, is a perennial. Not only is it more low-maintenance than grass, but it also helps with erosion control and helps to attract pollinators to your lawn. Good for your backyard AND the planet!
4. It's super soft to walk on
Long summer days are for lounging on the grass with a good book, playing outside with the kids, and eating alfresco - and a super soft lawn makes all of these ten times better. There really is nothing better than digging your bare feet into luscious green grass, and clover will be far more pillowy than your regular lawn turf. It might not be everyone's priority, but it's a worthy mention nonetheless.
5. It's cheaper
To professionally lay sod, you're looking at spending between $0.90 and $2 per sq. ft. To cover your entire backyard, that really adds up. Clover seed is far more inexpensive to buy - this 2lb bag from Amazon costs just $21 and will cover 1000 sq. ft.
As well as being cheaper to buy, clover lawns are cheaper to maintain. The lessened need for watering, mowing, and fertilizing means this gardening trend will save you plenty of pennies compared to regular lawns.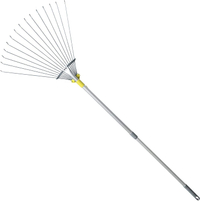 To keep your clover lawn in check it's a good idea to give it a rake every now and then to pull out any weeds and help aerate your lawn. This adjustable leaf rake from Amazon is perfect for the job. The telescopic handle means less bending down while the large extendable head collects more debris with each pass.
6. It attracts more pollinators making it more eco-friendly
Finally, clover lawns aren't just good for you and your pocket, but they're also better for the environment. The flowers that clovers produce are perfect for wildlife gardening, attracting plenty of pollinators such as bees and butterflies to your backyard. 'White clover especially, is an essential pollen and nectar source for honey bees,' explains Hannah Bryce, founder of Minnow and Wolf Flowers.
When should you plant a clover lawn?
If you're sold on the idea of a clover lawn, don't rush into planting one just yet. The best time to lay clover seed is in late spring but don't worry - it grows in a matter of weeks, so you'll have a luscious green lawn by late summer. 'Mix your clover seed with soil or fine sand and spread over your desired area,' says Hannah. 'You can scatter the seeds by hand. The sand will make it easier to spread.'
While this hardy plant will grow in most climates, you'll want to make sure you have the right soil conditions for it to flourish. 'Clover lawns thrive in sandy or loamy soil with a pH between six and seven,' Hannah adds. 'Mix some fine sand into your soil if it is not at the proper pH.' Once the seed is sown you need to water the ground to help the seed establish itself, but once it flowers you won't need to water it for the rest of the season. Before long, you'll have the best backyard you've ever laid eyes upon.
For style leaders and design lovers.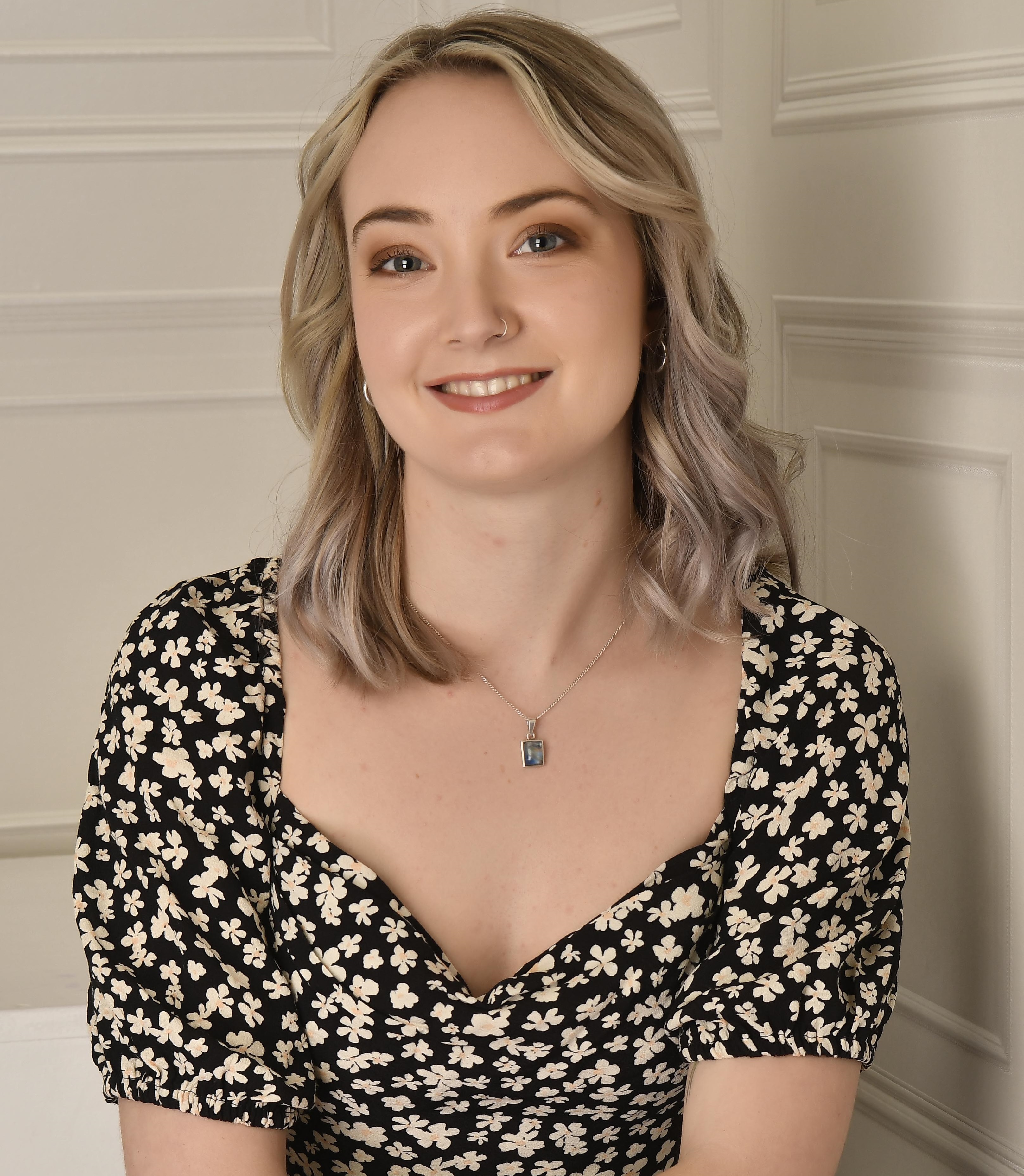 Lilith Hudson is the Staff Writer on Livingetc, and an expert at decoding trends and reporting on them as they happen. Writing news, features, and explainers for our digital platform, she's the go-to person for all the latest micro-trends, interior hacks, and color inspiration you need in your home. Lilith discovered a love for lifestyle journalism during her BA in English and Philosophy at the University of Nottingham where she spent more time writing for her student magazine than she did studying. After graduating, she decided to take things a step further and now holds an MA in Magazine Journalism from City, University of London, with previous experience at the Saturday Times Magazine, Evening Standard, DJ Mag, and The Simple Things Magazine. At weekends you'll find her renovating a tiny one-up, one-down annex next to her Dad's holiday cottage in the Derbyshire dales where she applies all the latest design ideas she's picked up through the week.