Are curtains good for minimalist homes? The rules minimalist interior designers live by when dressing windows
Are curtains the best window treatment for minimalist designs? We speak to the experts to find out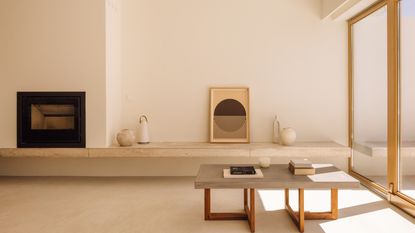 (Image credit: Francisco Nogueira. Design: Nuno Nascimento Arquitectos)
The Livingetc Newsletter
For style leaders and design lovers.
Thank you for signing up to LivingEtc. You will receive a verification email shortly.
There was a problem. Please refresh the page and try again.
Curtains are pretty much a given when designing the home. Giving you full control of the light that floods the space, adding privacy, and working as a decorative detail, the perfect drapery can elevate your space and create an ethereal mood.
But if you are looking to create a more minimalist setting, is all that fussy fabric detracting from the aesthetic? And are curtains the best drapery solution for your minimalist home, or are there other options out there that bring a more simplistic, minimalist look? We speak to minimalist designers to find out when curtains are perfect for your minimalist interior design.
1. Using curtains to bring subtle minimalist texture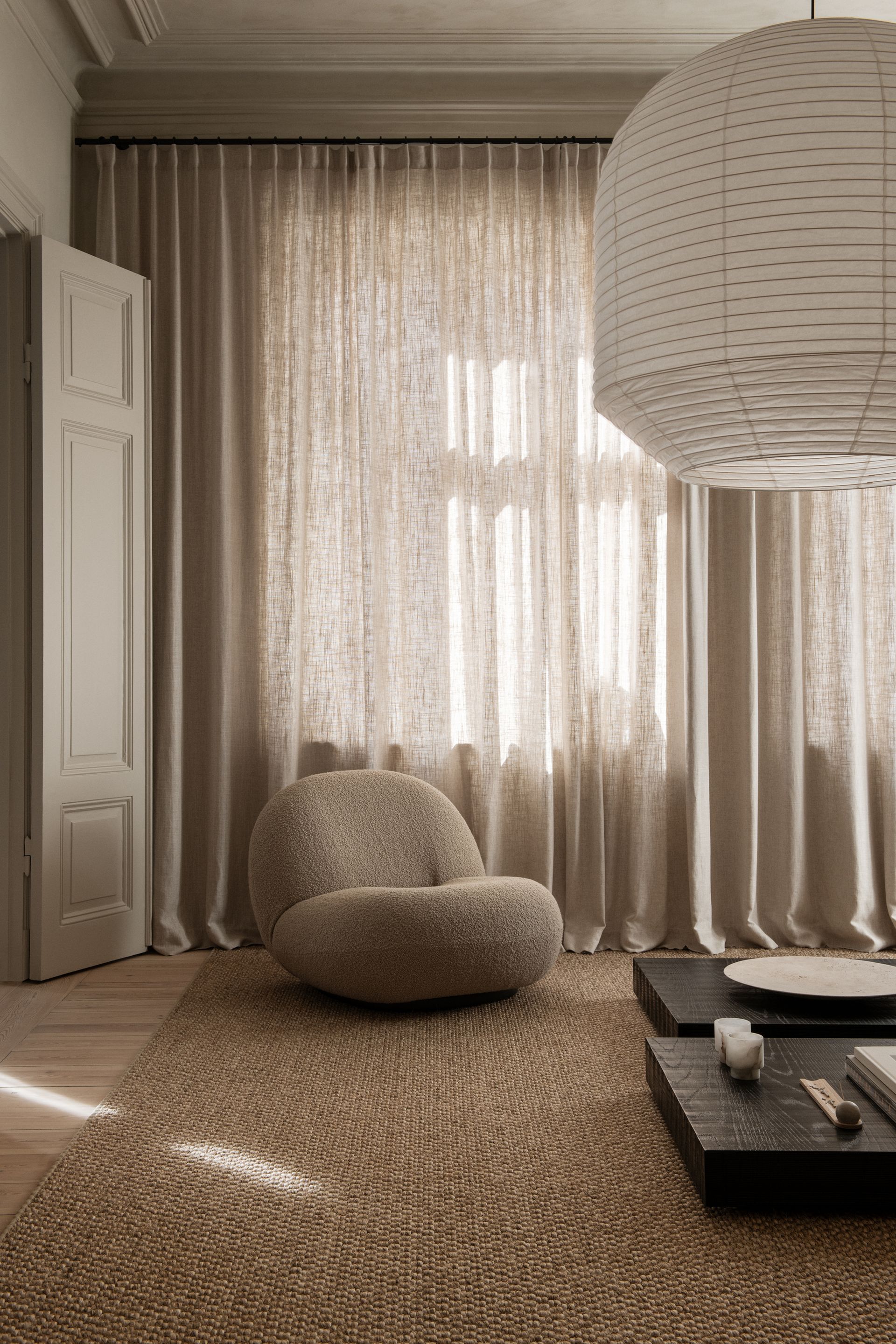 A core pillar of minimalism is a subtle mix of natural textures. In this sense, if you select the perfect natural-feeling fabrics for your curtains, you can get the minimalist look spot on.
'I personally believe a well-executed minimalist design exudes a warm and cozy atmosphere, and living room curtains play a vital role in infusing that desired softness and warmth where shutters will add hardness,' says Kashi Shikunova, director of the minimalist design house, YAM.
Perfect lighting is another pillar of minimalism, so think about the quality of the fabric too. You want something light and sheer, with some of the dappled light able to come through the material to shine into your space.
'Voile curtains, gracefully draped in a gentle wave pleat, offer a simple and contemporary look, while their light-diffusing properties add a touch of ambiance, creating a soothing and inviting feel to the space,' says Kashi.
Curtains that are too heavy might not sit right either and can crease or sag over time. 'Heavy fabric curtains may lose their neat appearance over time, potentially disrupting the serene minimalist ambiance,' warns Kashi.
For minimalist interior designer and stylist, Pella Hedeby, texture too is important, but it's about balance. 'I work a lot with linen curtains, sheer curtains and heavier fabrics. Mostly, curtains and a bigger rug will set the tone and add the softness and texture you need to the room.
'Both for the tactile sensation and to get a more subdued atmosphere. Once you have these in place, you don't need to add so much more texture then the basic furniture for the room to function, and it stays within the minimalist and simplistic theme.
2. Avoid curtains that are too fussy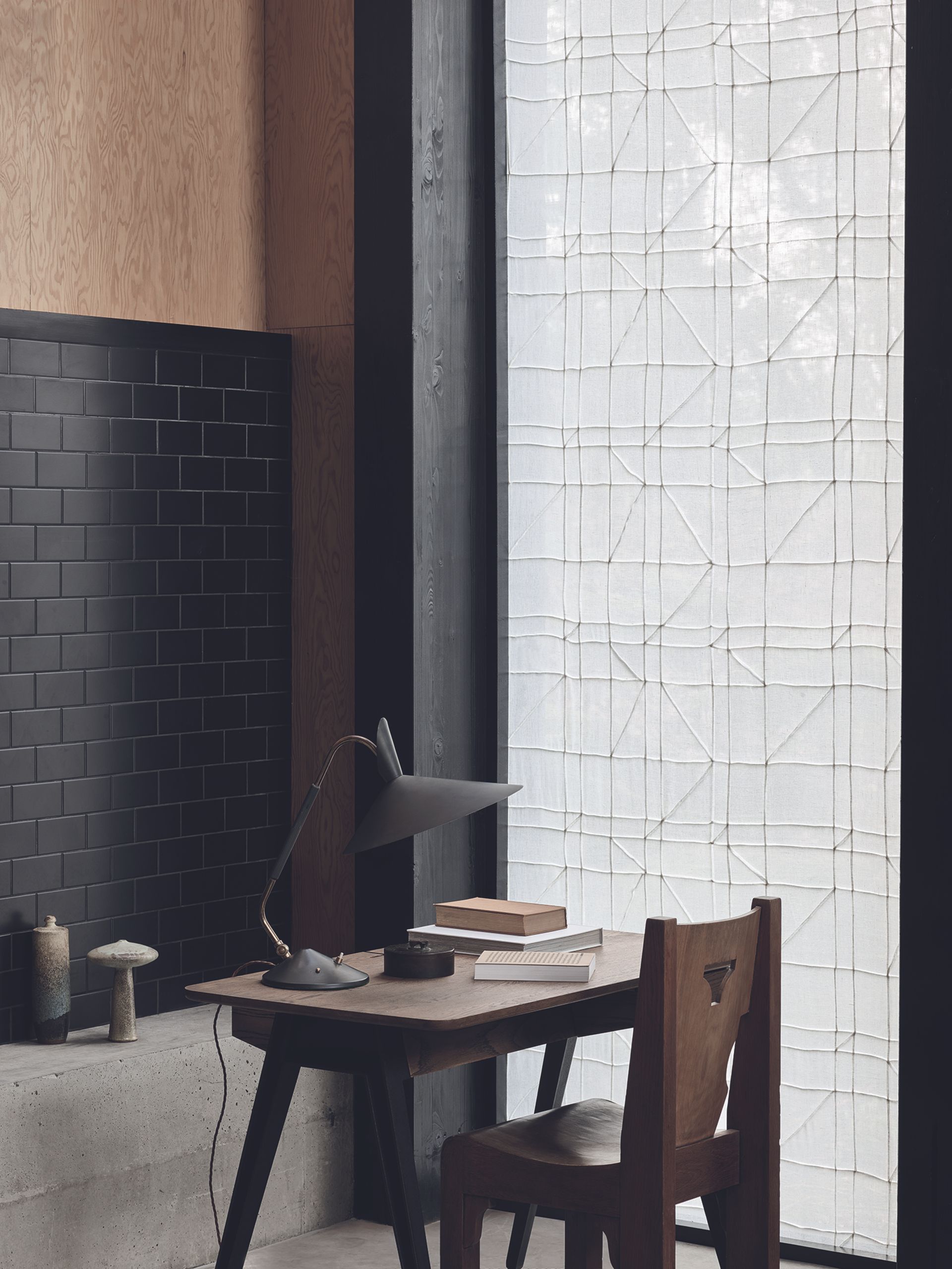 There are some instances when curtains might not be your best bet when it comes to minimalist window drapery. Be sure to avoid anything that is too fussy.
Minimalism is about a lack of clutter, so remove any extra details or decorative touches that aren't necessary. Think about your curtain hardware and keep things as simple as possible. Avoid decorative finials in high-shine metals like brass or chrome, and stay clear of fussy tie-backs.
If you are looking for material for your curtain rod, go for light wood or try and conceal your rail altogether.
3. Use curtains that work for your minimalist color palette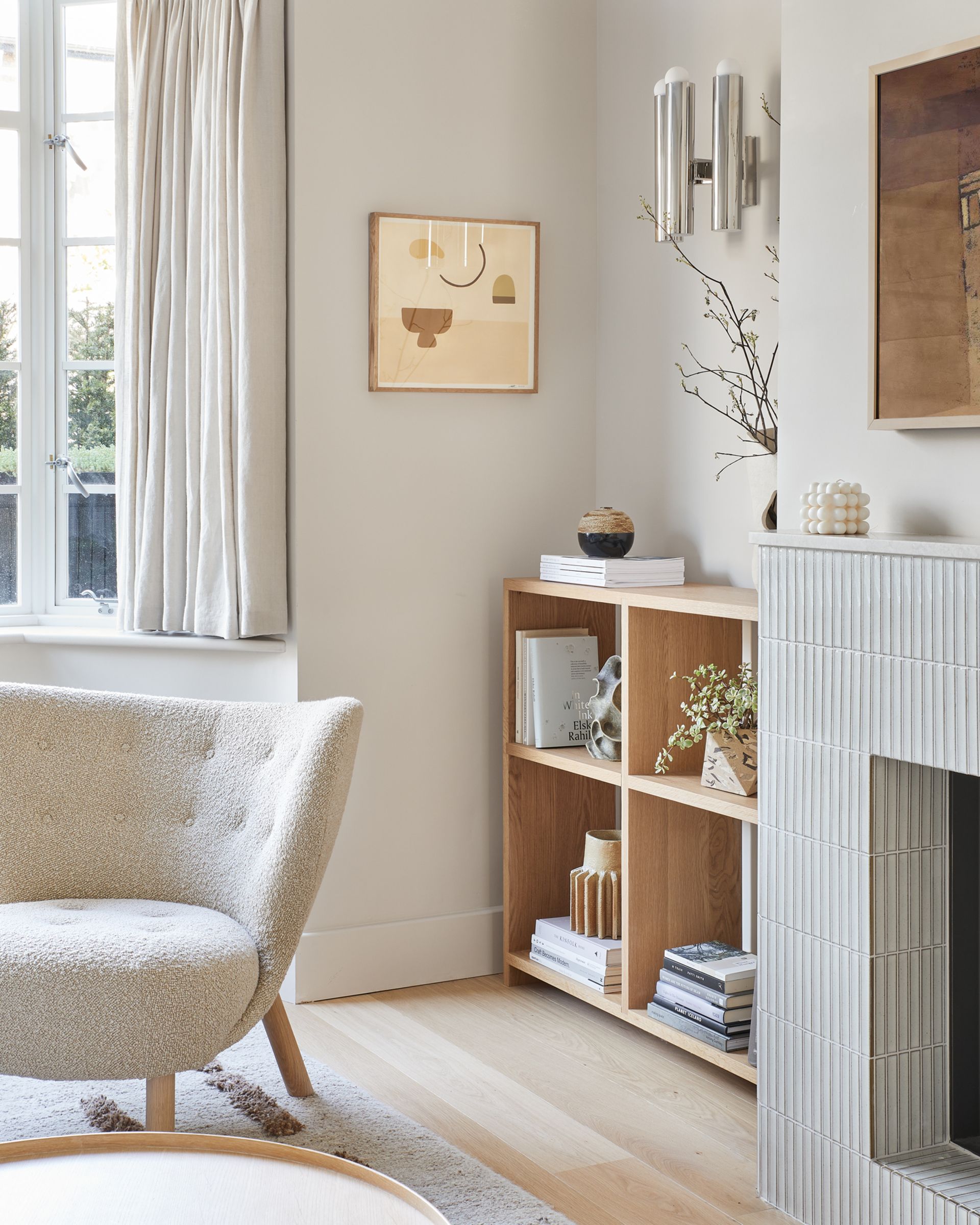 Whether or not curtains work for your minimalist living room or bedroom depends on the fabric color too. You should really consider the color palette for minimalist living rooms and question whether the tone of your curtains works within the wider minimalist scheme.
A great wall of bright color covering your window can disrupt the minimalist look. Keep tones light and airy. 'Opting for lighter voile fabrics is a wise choice, as their graceful drape ensures they retain their elegant look, contributing to the overall sense of calm and simplicity in a minimalist interior,' says Kashi. Neutrals and off-whites will work as a more natural fit.
4. Avoid curtains if you have dramatic windows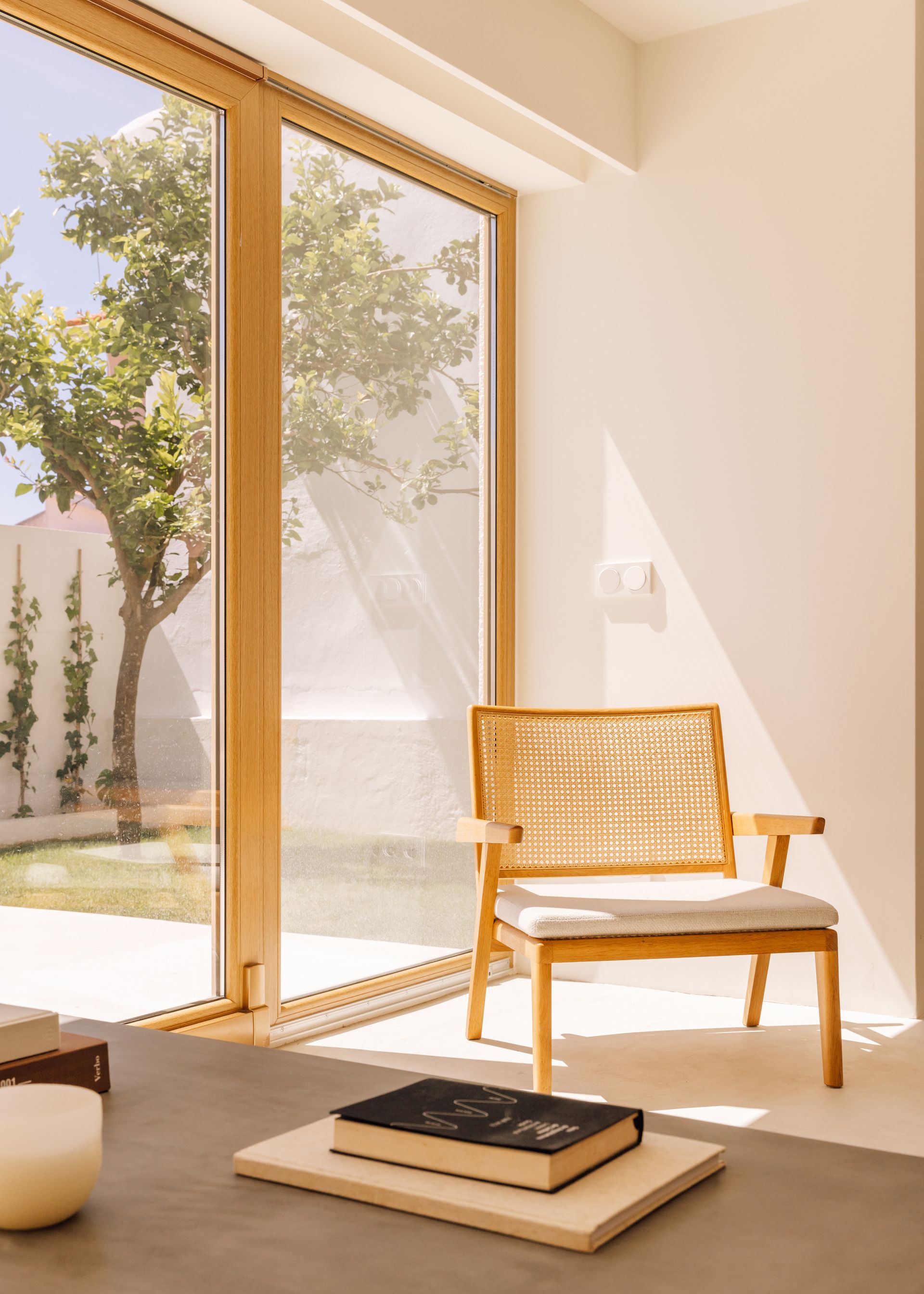 For Pella, you don't need curtains if your minimalist setting involves large, architectural floor-to-ceiling windows. 'If you have this bold minimalist architecture with beautiful windows and views and don't need the screening for sunlight and visibility, you can do without. Though you need to add soft textures in rugs and other pieces of furniture to get the calm and relaxed atmosphere.'
This example from boutique interiors practice based in Cascais, Portugal, Nuno Nascimento Arquitectos makes a feature of the window, and uses light to create an airy minimalist feel. Instead of curtains, the designers opted for concealed blinds.
'Most of the windows have hidden blinds inside the walls, so that we can keep a minimalistic aesthetic along the project, although in some spaces (like in the living room) we left a gap on the ceiling for curtains to be installed if the client later wants to,' explains Nuno Nascimento, founder of Nuno Nascimento Arquitectos.
'We always have to find a way to block light, especially for nighttime, but most of the solutions are hidden and don't come in the form of curtains when we aim for a minimal design. The way we approach light depends on the orientation and environment of the house, independently of the style of design - there's always a solution that fits the aesthetic we are aiming for, so we try to accomplish that in the most "silent" way.
3 perfect curtains for your minimalist home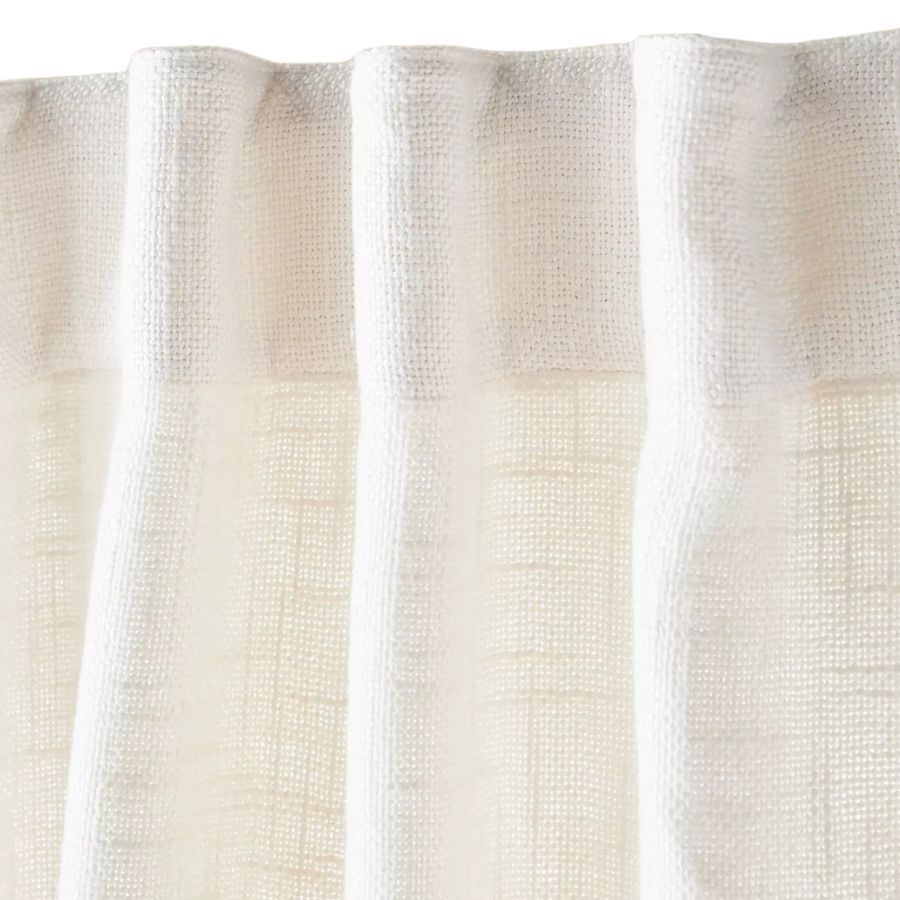 Material: Linen
Price: $128
Going for a linen blend brings an airiness synonymous with minimalism to your room. I love these from Anthropologie, with light just about peaking through - they are super luxe looking.
Material: Cotton
Price: $21.99
Go for the sheer look with these bargain curtains made from 100 percent cotton, from Wayfair. This drop-cloth curtain panel provides privacy in your minimalist home while letting the light shine through, giving an ethereal quality to your room.
For style leaders and design lovers.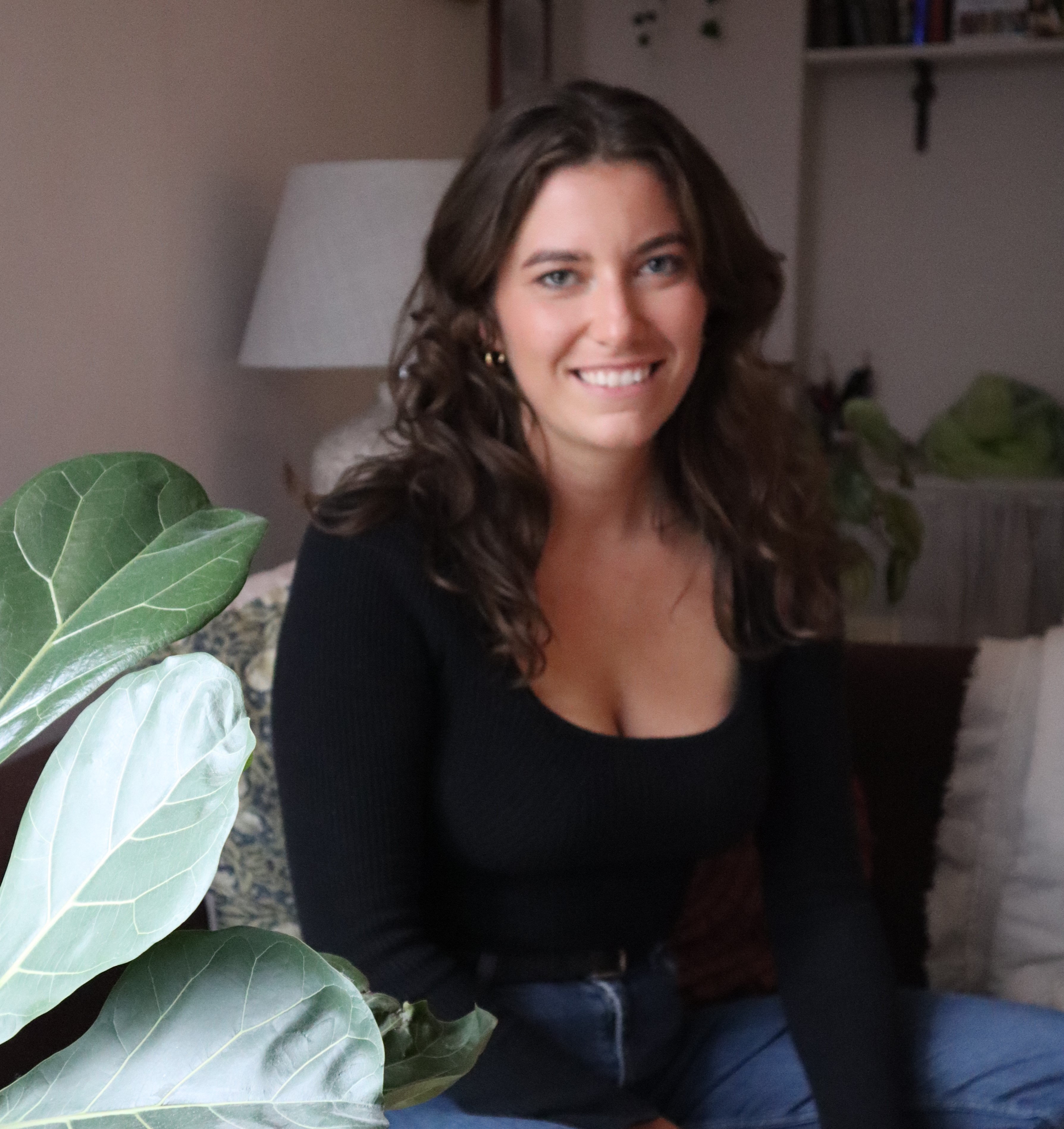 Livingetc content editor and design expert
Oonagh is a content editor at Livingetc.com. Previously, she worked on a London property title, producing long-read interiors features, style pages and conducting interviews with a range of famous faces from the UK interiors scene, from Kit Kemp to Robert Kime. In doing so, she has developed a keen interest in London's historical architecture and the city's distinct tastemakers paving the way in the world of interiors.