5 things all amazing winter gardens have - landscape designers agree on a 'must-list'
These are the five things landscape designers say the perfect winter garden always has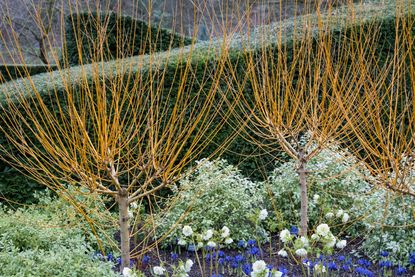 (Image credit: Digital-Fotofusion Gallery / Alamy)
It's pretty normal for your backyard to fall into disarray come the winter months. While we associate spring and summer as a time of bloom and color in the backyard, we often leave our yards to their own devices as the temperatures plummet, the light fades and the leaves fall to the ground. This lack of care and attention can mean they evolve into unwelcoming places, and by the time spring comes around, there is a lot to do to get your yard looking its best self again.
But winter yards have a certain charm of their own if they're well-managed and approached with a bit of strategy. Embracing the colder weather and understanding what flourishes in what conditions leads to an outdoor space that is still full of texture and life come winter, and can even look dramatic and beautiful in frost or snow. To make the most out of your backyard this winter, I've spoken to the designers to find out what they always notice in beautiful looking backyards.
1. Evergreen foliage
No matter whether you have a small backyard or lots of outdoor space, evergreen foliage is key to a successful winter garden. You want your backyard to retain its lush feel even throughout the colder months. 'Evergreen foliage is the backbone of any winter garden,' says Tony O'Neill, professional gardener and owner of Simplify Gardening. 'Varieties like holly, vibrant red berries, or the stately pine provide color and life even on the greyest winter days.'
'Successful winter gardens feature a variety of evergreen plants like conifers, hollies, and boxwoods,' agrees professional gardener Zahid Adnan of The Plant Bible. 'These plants maintain their vibrant green leaves throughout the colder months, providing much-needed color and structure to the garden.'
'Expand the conifer vocabulary,' advises landscape designer, Hayden Regina at Hoerr Schaudt. 'Evergreens can be so much more than a row of trees along a property edge or a foundation hedge of yews in front of a house.
Embracing weeping or columnar styles bring an extra level of dimension to the winter garden. If the form isn't striking your fancy, try a different foliage color - chartreuse, silver, or variegated evergreens.'
2. Ornamental grass
Ornamental grasses, such as feather reed grass and switchgrass, add movement, texture and softness to an autumn landscape. Some grasses are evergreen, and retain some color even after surrounding plants die. They look beautiful and wispy, even when dormant in winter grasses. Most perennial grasses survive the winter with little care but for some, when the weather gets too cold, they tend to lose their feathery look and exposed bark is left to create a dramatic aesthetic.
'They often retain their dried seed heads too, which look beautiful covered in frost or snow,' says Zahid. A touch of red twig is a great way to bring in fiery red, but it is seen by some designers as an overdone winter garden idea so keep it simple and curated.
These beautiful soft grasses are a surefire way to bring autumnal tones to your garden, and is certainly a tactic inposed by the landscape designers. 'Embrace the tints, tones, and shades of brown,' encourages Hayden. 'Compositionally our gardens transform in the winter and foliage turns into shades of khaki, copper, or ochre.
'The most successful winter gardens have embraced this idea and actively designed for it. Coneflower seedheads dancing through the straw color of ornamental grasses in winter never get old.'
3. Winter blooming plants
As well as evergreens, remember the plants that can spring to life in your winter outdoor space. 'Incorporating winter-blooming plants like hellebores, or Christmas roses, camellias, and witch hazels can bring unexpected pops of color and fragrance to your garden when most other plants are dormant,' says Zahid.
'Witch hazel is a gem of the winter garden,' agrees Hayden. 'It's hard to beat something that blooms while snow is still on the ground, not to mention the fragrant flowers that fill the crisp winter air. Who doesn't want flowers in January/February when spring feels like it is never going to come?'
Other winter bulbs include the likes of snowdrops and aconites that push through the frost to give the first hints of the coming spring. 'Their presence reminds us that the garden is sleeping, not dead,' adds Tony.
4. Container gardens
Container gardening is perfect if you have a smaller yard but want to introduce mini gardens. No matter the footprint, you can introduce color, texture and vibrancy, even if your backyard amounts to a small balcony or deck. Perfect for a mini ecosystem and even creating privacy on your urban balcony.
Container gardens aren't just for summer - make them a year-round experience, urges Hayden. 'Winter is too long to leave containers empty or with bare dirt! The most interesting winter gardens make containers a horticultural statement. I love a simple specimen conifer, a deciduous shrub with interesting branch color, or even a large Yucca for sharp texture.
'I'll toot our own horn here and say I think Hoerr Schaudt has the best winter containers around if you're looking for inspiration.'
5. Strategic lighting
Clever lighting is crucial to your outdoor space in the winter, just as it is in the summer months. During the warmer seasons, we're more likely to need lighting to complement the natural light, allowing us to use these spaces as extensions of our living rooms long into the evening. But strategic lighting is underrated in the winter, even though we might not interact with these spaces in the same way.
'Thoughtful modern garden lighting not only adds an enchanting ambiance to your garden but also highlights the beauty of winter plants and structures, making your garden come to life even in the dark, chilly evenings,' says Zahid.
Think spotlights that shine up and cast a dramatic shadow on your trees, wall lights that show the length of your outdoor space even at night, and soft lights that are embedded into the grass to highlight the texture and movement of your plants. Hanging lanterns or string lights add a unique accent to outdoor tree lighting, adding depth and magic to your outdoor space.
Lanterns dotted on your backyard patio or on an outdoor dining table can give your outdoor space a wintry makeover without feeling too Christmassy.
3 buys for a beautiful winter garden
The Livingetc newsletter is your shortcut to the now and the next in home design. Subscribe today to receive a stunning free 200-page book of the best homes from around the world.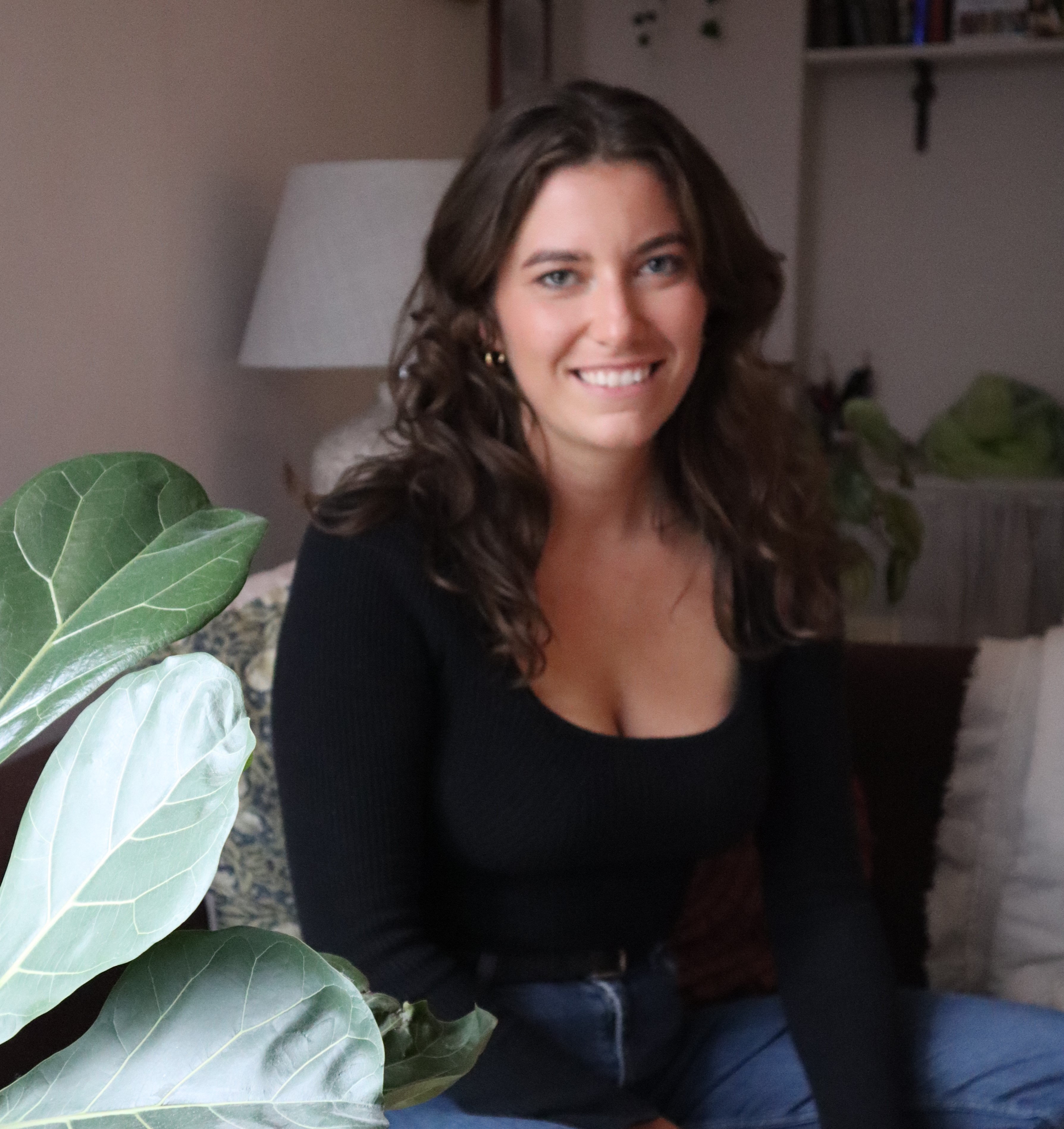 Livingetc content editor and design expert
Oonagh is a content editor at Livingetc.com and an expert at spotting the interior trends that are making waves in the design world. Writing a mix of everything and everything from home tours to news, long-form features to design idea pieces on the website, as well as frequently featured in the monthly print magazine, she's the go-to for design advice in the home. Previously, she worked on a London property title, producing long-read interiors features, style pages and conducting interviews with a range of famous faces from the UK interiors scene, from Kit Kemp to Robert Kime. In doing so, she has developed a keen interest in London's historical architecture and the city's distinct tastemakers paving the way in the world of interiors.