This type of bedroom light may be disrupting your sleep, according to the Kardashians' interior designer - do you have one?
I spoke with design expert Martyn Lawrence Bullard, and he told me to avoid this one specific type of light in a bedroom, and what to use instead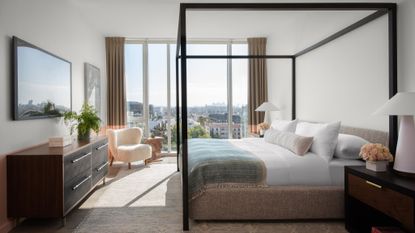 (Image credit: Douglas Friedman. Design: Martyn Lawrence Bullard)
The Livingetc Newsletter
For style leaders and design lovers.
Thank you for signing up to LivingEtc. You will receive a verification email shortly.
There was a problem. Please refresh the page and try again.
Bedrooms are for relaxation and rejuvenation, so the design must enable a calming atmosphere. Beautiful bedroom lighting is one very powerful element that, when used correctly, can really help create a perfect mood. On the other hand, the wrong type of light can really cancel out an otherwise perfectly beautiful interior and mess up your circadian rhythm.
The circadian rhythm is a natural process where your body, mind, and behavior are affected by the 24-hour cycle of a day. This process is influenced mainly by light and has an impact on your mood.
So how do the pros make it work? Interior designer to the stars Martyn Lawrence Bullard, who has designed homes for everyone from Kylie Jenner to Cher, gave me the lowdown on his bedroom lights dos and don'ts.
Whatever you do, avoid these lights
'Overhead lighting is never good for any of us. Because overhead lighting is number one not flattering. And number two, it sort of breaks the circadian rhythms,' tells me Martyn Lawrence Bullard. The interior designer has curated multiple oases of calm for his A-lister clients, so he definitely knows a thing or two about how to make your home feel calm and create a rejuvenating space.
If you think about it, you are most likely to use your bedroom in the evenings, when you go to bed. There is less natural light at that point which sends the message to your body that it's time to unwind and sleep. Turning on the bright, overhead lights will create a state of alert similar to that experienced in the day, and send a completely opposite message to your body.
'Our bedroom is the place where we think about the dimming of the light. In the same way that the circadian rhythms relax you, you really want your bedroom to be able to create that same experience,'' explains Martyn.
Do this instead for a relaxing feel
OK so here's what type of lights you should use instead and where you should place them. Bear in mind the sun is setting, so less, lower, and warmer light is the way to go to follow your natural body rhythm and prepare for a restful sleep, it's all part of the decision making between warm light vs cool light.
'For me, it's very important to light a room with lower, lamp lighting by the side of the bed rather than overhead lights,' says Martyn. 'I love to use a lamp to light up a dark corner. I also like the small attached reading lights above the bed. This way you'll have an individual reading light that just focuses on your book or your magazine, rather than creating a spread of light around you.'
Remember to think about the actual bulbs too, and swap out that cool white or blue light for warmer bulbs. 'Obviously, the number one rule for a bedroom is to make sure the lighting is always on a dimmer,' adds Martyn.
If you're like me and your ceiling at home is dotted with spotlights (as most ceilings in new builds are), just keep them off and use lamps instead. Choose the best bedside lamp that goes with your room design, there are plenty of options out there. Alternatively, swap one of the spotlights with a lower-hanging pendant, and link that to its own, separate dimmer switch so you can use it independently of your other lights and control its brightness.
Price: $306.00
This table lamp will create a subtle light and add a luxurious feel to your bedroom due to its gold detail.
Price: $898.00
This floor lamp is perfect to light up a dark corner in your bedroom.
For style leaders and design lovers.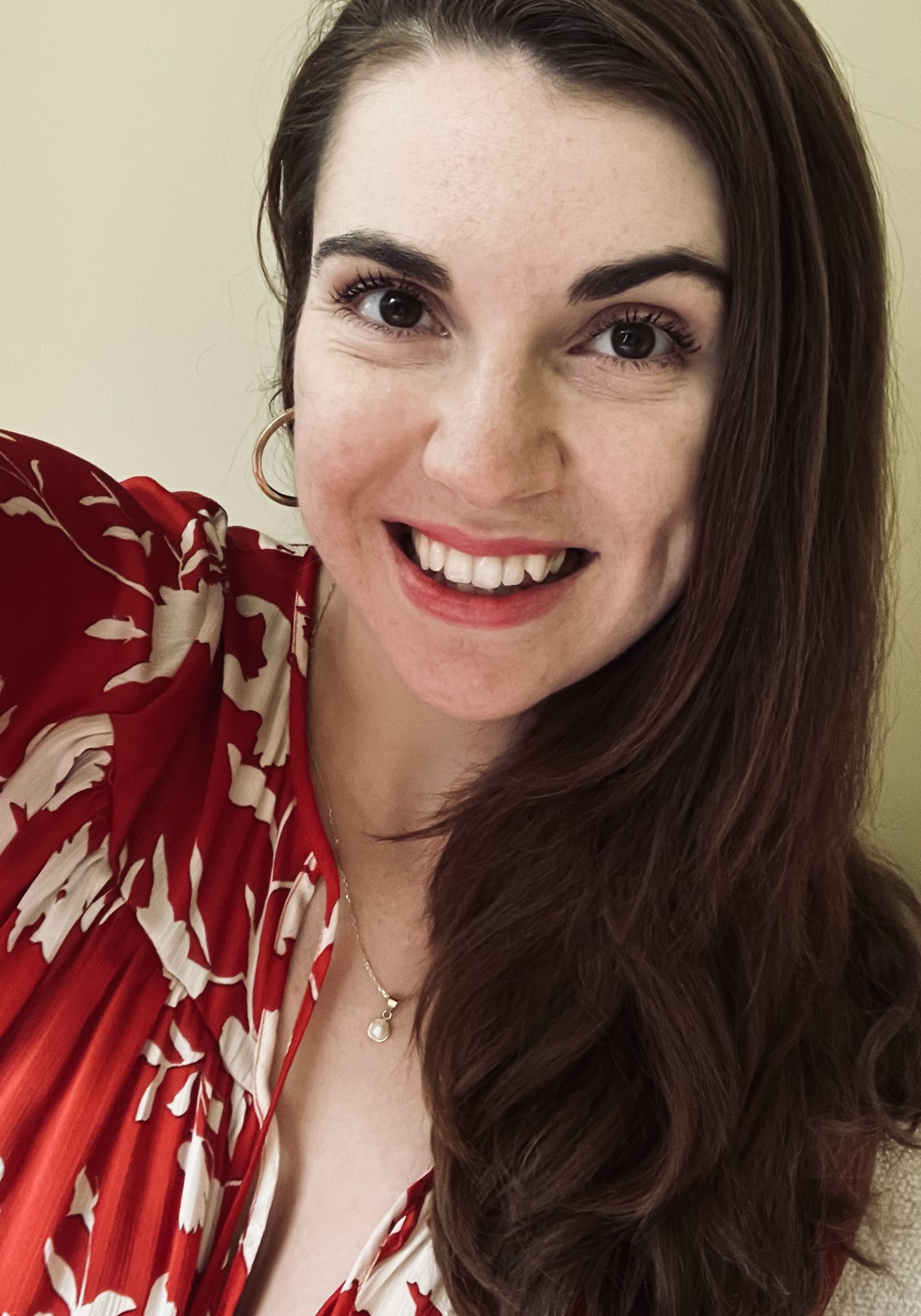 Raluca is Digital News Writer for Livingetc.com and passionate about all things interior and living beautifully. Coming from a background writing and styling shoots for fashion magazines such as Marie Claire Raluca's love for design started at a very young age when her family's favourite weekend activity was moving the furniture around the house 'for fun'. Always happiest in creative environments in her spare time she loves designing mindful spaces and doing colour consultations. She finds the best inspiration in art, nature, and the way we live, and thinks that a home should serve our mental and emotional wellbeing as well as our lifestyle.