'It'll make your space look so much more minimalist' – how to hide your electrical outlets with paint, and what not to do
Painting electrical outlets might help them blend into the wall, but is it safe? We asked the experts on how to proceed
Color-drenched rooms are one of our favorite paint trends of the year. It is one of those forward-thinking design trends that you can easily implement In your own home. Its striking simplicity makes it an incredibly versatile trend that you can easily adapt to fit your space and aesthetics.
However there is one thing that consistently ruins the effectiveness of this look, and that is white electrical outlets. Obviously, outlets are essential in most rooms, but a glaringly white socket can really add to the visual clutter of a space
When color drenching a room in your home you might be tempted to simply paint over the outlet. However, this isn't something you should ever do - in fact, if your home has painted over sockets already, it's something you need to address.
No design choice is worth a health and safety risk, no matter how chic it makes your room look. We spoke to paint specialists to find out if there is a safe way to paint electrical outlets.
Is it safe to paint electrical outlets?
We asked painting professionals if painting electrical sockets was safe, and they unanimously agreed. 'It's typically not safe to paint electrical outlets,' says Andre Kazimierski CEO of Improovy. Whilst many of them said that there are ways to do it safely, the general advice was to steer clear. 'If paint chips get into the outlets, that can be hazardous,' he explains, 'particularly a fire danger and could cause connectivity issues.'
To us, this sounds like it just isn't worth the stress. As bad as white outlets may look they are better than a potential fire hazard. Especially when you can easily match your sockets to your walls in a different way.
1. Choose an outlet that better suits your scheme
If you are set on disguising your electrical outlets there are other solutions on offer that don't involve painting. One option is replacing the outlet covers with new ones work well with the desired color scheme. This is a quick and easy way to cover the old outlet and blend it into the wall, completing your color-drenched living room.
There are so many outlet cover options out there. If you can't find a cover to match opt for a metallic cover. Brushed gold hardware can be striking in the right settings. Try to match the shade to other features in your room to make it look intentional. pull in the colors from your accent pieces such as curtains and cushions. Every detail will help to make this functional aspect of your home look designed.
When attaching your cover take extra care as there are electricals involved. All our experts advise consulting an electrician to ensure suitable procedures are applied.
2. Pick a paintable outlet surround
A lot of the time, the problem with electrical outlets is that they're so large - but if you find a design with a paintable surround, you can keep to code while softening the effect of socket on your walls.
The sockets pictured are from Forbes and Lomax, which also offers a range of internal socket colors, so that you can choose the one that offers the least contrast to your wall color.
3. Use a paintable cover
If it's an electrical socket that's not in constant use, but is on view - the sorts of sockets you use to plug in a vacuum cleaner, for example - then buying a paintable cover is a great way to help disguise it on our color-drenched wall. You can find simple them everywhere, including these outlet covers from Amazon, which can be painted to match your walls.
Outlet covers we love
The Livingetc newsletter is your shortcut to the now and the next in home design. Subscribe today to receive a stunning free 200-page book of the best homes from around the world.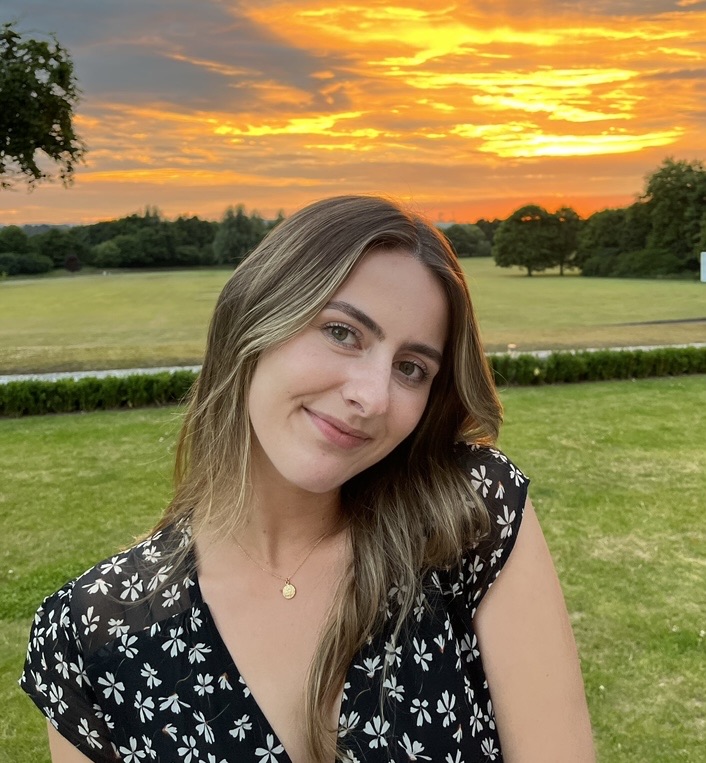 Amy recently completed an MA in Magazine Journalism at City, University of London, with experience writing for Women's lifestyle publications across arts, culture, and beauty. She has a particular love for the minimalist aesthetic mixed with mid-century furniture, especially combining unique vintage finds with more modern pieces. Her previous work in luxury jewellery has given her a keen eye for beautiful things and clever design, that plays into her love of interiors. As a result, Amy will often be heard justifying homeware purchases as 'an investment', wise words to live by.