Should you even water your lawn? This garden expert thinks surrendering to 'dormant' grass in summer is no big deal
Keeping grass lush and green during hot weather can feel like fighting a losing battle - but is it okay to just embrace a brown lawn for the summer months?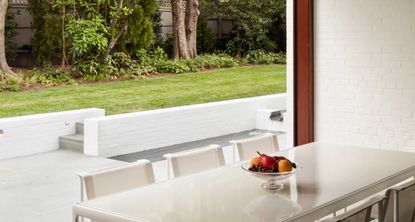 (Image credit: Jennifer Hughes. Design: Hendrick Interiors / McInturff Architects)
The Livingetc Newsletter
For style leaders and design lovers.
Thank you for signing up to LivingEtc. You will receive a verification email shortly.
There was a problem. Please refresh the page and try again.
Keeping your lawn looking healthy at the best of times is an art form, but during a hot spell, or even worse a drought, it can feel like a full-time job.
If you're dedicated, it's perfectly possible to grow grass in hot weather, and keep it looking picture-perfect, but if not, you might find that your lawn quickly starts to look "scorched" during the heat of the summer.
The question is: is that such a bad thing?
As it turns out, your grass turning brown is no huge problem for your lawn's overall health, and according to some experts, it might just be a better use of your limited time and energy, and better for the environment (and your pockets) to limit your summer watering to a minimum.
Do I have to water a lawn?
'Fertilized lawns are resilient,' explains Matthew Koch, Director of the Genetics, Biotech, Lawn Nutrition, and Seed Teams at ScottsMiracle-Gro, 'and you don't necessarily have to water your lawn.'
But doesn't a brown lawn mean you've killed off your grass? Well, not exactly. 'During hot, dry spells or short periods of drought, you can let your lawn naturally turn brown, as it goes "dormant",' Matthew explains. 'A well-fed grass lawn will bounce back when rainfall and cooler temperatures return.'
His advice when it comes to watering is simple: 'As much as you can, rely on the rain.'
A dormant lawn or a dead lawn?
'Most grass goes dormant and it can be okay to stay dormant for fall/winter but you don't want it going from dormant to dead,' says Quinten O'Dea, a professional landscaper based in Pittsburgh. 'It would be cheaper to at least provide a minimal amount of water to keep the grass alive, even if not thriving, than to let the lawn die.'
'Dormancy, not death, can be accepted for a few weeks/months, but if it is an extended period of time some of the varieties of grass in your lawn may die out - and you have a mixture of different grass seeds in the lawn usually,' Quinten adds. 'I would accept dormancy in August and into the fall, since the end of summer heat is near. I would be afraid to accept dormancy too early and not provide enough water for the grass to be healthy enough to survive the colder months.'
Do I really want a brown lawn though?
It's fair to say a brown lawn is a bit of an outdoor eyesore; but a dormant lawn doesn't necessarily mean a brown one. 'I completely understand concerns about a brown lawn, but, depending on the type of grass, a dormant lawn will not go a disturbingly dead brown color,' explains Karen Gibson, master gardener and founder of SproutedGarden.com. 'Rather, it's more a partially desaturated green with silvery/light brown patches here and there.'
'Both my yard and the expansive field next to my property spend August completely dormant and are not entirely unattractive in my opinion,' Karen adds. 'While not lushly emerald, it's also not an eyesore. Almost like park property or a community baseball field... it's sort of nostalgic for me.'
A dormant lawn does also have its benefits. 'The main advantage is that the grass doesn't won't require cutting for as long as it's dormant,' Karen explains. Reducing water use is also good for the environment, and for your water bills. According to the Environmental Protection Agency, landscape irrigation accounts for one-third of overall residential water use. Your own personal usage could be as much as 12,000 gallons a month if you water your grass a few times a week.
If you live in a Homeowners Association community, you're probably already acutely aware that there are rules in place that may require you to keep your lawn perfectly green all year around. If you don't you risk facing fines, or even harsher sanctions.
These rules can be different across the country, and at different times of year, so you'll need to investigate what rules affect your HOA before even thinking about surrendering to a brown lawn.
In places like Utah, which is suffering from a historic drought, new rules are being introduced to prevent fines from HOAs for less-than-lush lawns, while also introducing incentives to replace turf lawns for more drought-resistant planting schemes for a low-maintenance garden - something that has traditionally been a source of conflict between homeowners and the HOA.
It's also not the best solution if you want to actually use your lawn, too, whether that's for pets running around or kids playing. 'The amount of usage or play on the lawn area will also wear on the dormant lawn, or whether you are cutting it,' professional landscaper Quinten explains. 'If the lawn is being used a lot while dormant or dying, it makes it that much harder for the lawn to recover, and dead/dirt patches enlarge.'
When should I water my lawn, if ever?
'We recommend homeowners water grass after mowing, only if the grass needs it,' suggests ScottsMiracle-Gro's Matthew. 'If you choose to water beyond that, wait until the lawn becomes dull green in color and starts to wilt.'
After all, an intense watering schedule might seem like the best plan of action to keep a lawn healthy and lush, but it could actually be causing you problems in the long run.
'It is a common misconception that your grass needs watering every day; it can actually become dependent if it has too much water,' explains Paul Hicks, an expert at mower and garden tool brand STIHL. 'So instead of watering every day for 15 minutes, choose one day a week to water the lawn for a longer period of time. This will make the lawn healthier and more drought-tolerant,' he adds.
So, whether you're ready (or allowed) to embrace the brown lawn, taking a more restrained approach to lawn care might be the solution to claim back hours spent tending to your grass.
For style leaders and design lovers.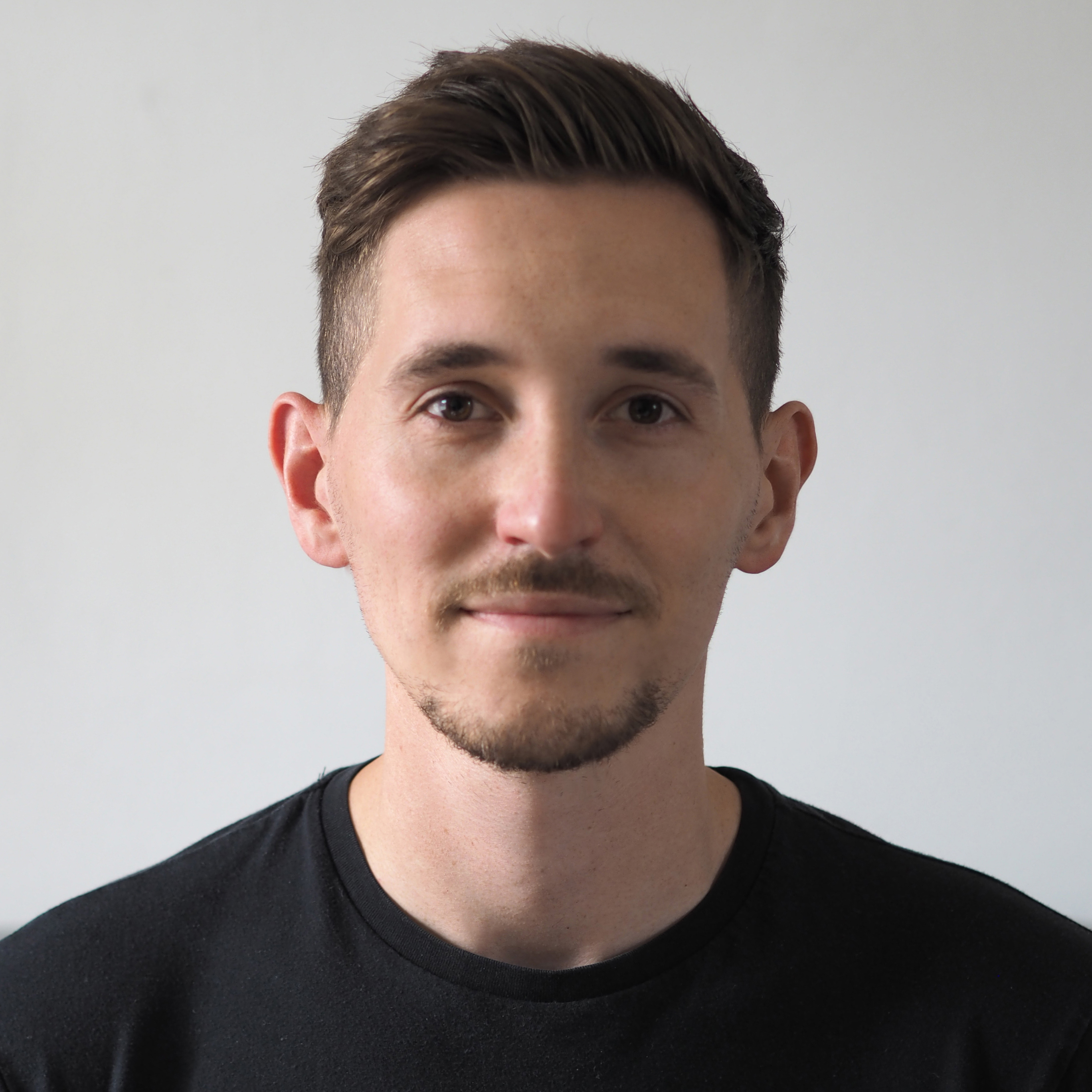 Hugh is the Deputy Editor of Livingetc.com. From working on a number of home, design and property publications and websites, including Grand Designs, ICON and specialist kitchen and bathroom magazines, Hugh has developed a passion for modern architecture, impactful interiors and green homes. Whether moonlighting as an interior decorator for private clients or renovating the Victorian terrace in Essex where he lives (DIYing as much of the work as possible), you'll find that Hugh has an overarching fondness for luxurious minimalism, abstract shapes and all things beige. He's just finished a kitchen and garden renovation, and has eyes set on a bathroom makeover for 2023.