Sponsored
Revealed: the latest colour trends for spring summer
Crown Paints experts announce hot new shades to upgrade your interior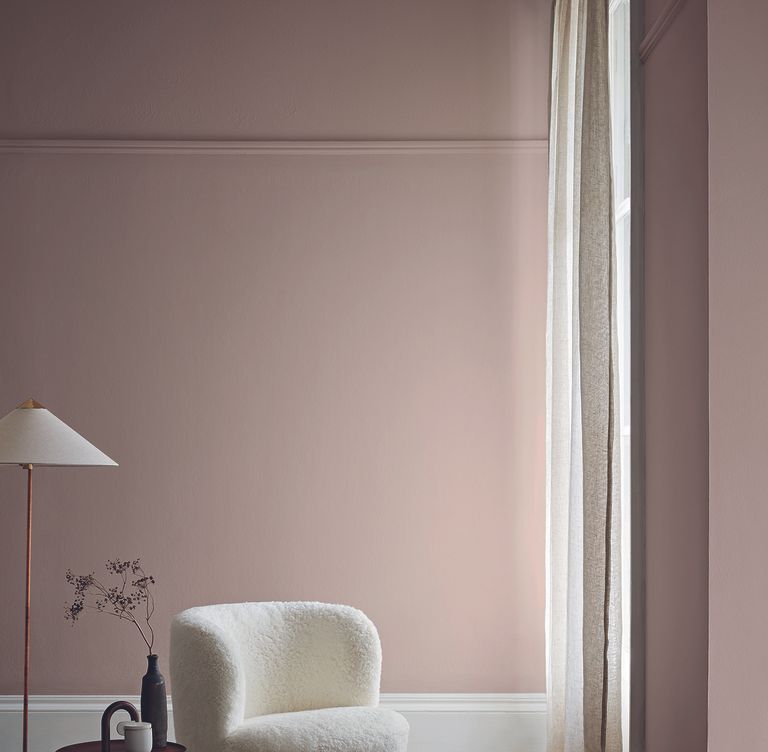 (Image credit: Crown Paints)
Summery days are on their way, which gives us an opportunity to take a breath, welcome the warmer weather and rejoice in the new colours that nature will soon be setting in our sights. It's not only outside that we can enjoy this new uplifting colour palette either – the introduction of spring is the perfect time to shake things up inside and embrace the new season. 
Crown Paints' colour influences team, made up of consultants, specialists and designers, have launched three incredibly exciting new paint trends, each of which will leave you itching to break out your paintbrushes and change up your home's interior. Witty, Foresight and Cocoon have all been designed to embolden you to employ colour in a new and unique way, and one look at them had us feeling energised and incredibly inspired.
Colour is such a personal thing, so whether you're looking to inject some fun, joyful shades, embrace a calm, quiet haven or go 'back to the future' with strong graphic tones, these latest trends reflect the current climate and what we need from our homes right now. As a leading influence in colour dating back to 1777, Crown Paints' mission is the same as it always has been – to inspire us to embrace colour. They've certainly succeeded with these three trends. Let's take a closer look …
witty
This last year has been tough for many, so what better way to create a joyful and quirky feel than with colour. 'We all need a good dose of optimism and a bit of cheering up,' says Justyna Korczynska from Crown Paints design studio. 'This is exactly what this trend is all about. Bright, colourful, cheerful and full of joy, Witty creates walls to lift our spirits up and put a smile on our faces. It's also a celebration of creativity and diversity.'
Inspired by upbeat design and the New London Fabulous Movement, this trend combines bright pinks, reds and invigorating mustard with pale powder blue and a lush deep green. It's a look that's playful, joyful, kitsch and individual. Most of all, it's visually striking and ideal for creating murals and having fun with colour combinations. 
Team with: Kitsch furniture, amusing collectables and junk-shop finds. 
Cocoon
If you're a sucker for soft neutral tones and are hankering for a restful, natural and uncluttered environment, then this colour palette is for you. A world away from the days of magnolia, soft tones of stone, clay and green help provide a safe retreat to put us at ease and provide a gentle, relaxing backdrop. 
'Cocoon is about simple beauty,' says Crown's Colour Consultant Judy Smith. 'Shapes are organic, materials are enveloping and comforting, and colours are natural with an underlying warmth that harmonise and tone.'
There's no added frills here with this trend – it's simple yet soothing, sensuous yet understated – and it does exactly what it says on the tin: cocoon.
Team with: Ergonomic furniture, curved accessories, natural wools and soft drapes.
Foresight
Ready to shake off the last year and embrace the future? Then Foresight's optimistic, contemporary palette should appeal, with its bold palette of primary colours, inspired by Bauhaus, with utilitarian influences alongside geometric and abstract print. This trend sees form following function, minimalism and a pure, honest design. 
'Strong colours and shapes are the backbone of this trend,' says Crown's colour consultant Judy Smith. 'Here is a striking way of using grown-up primaries – with black and white for definition and clarity. What has been said before is true today – exactness can be elegant, less is more. Living surrounded by good and time-honoured design is uplifting and empowering.'
Colour-wise, opt for small hits of dark navy, daring red and strong yellow, paired with white, soft blue and green to balance out the palette and create this bold, inspirative look. 
Team with: Geometric prints, futuristic design, abstract prints.
For more paint inspiration, advice and stockists, visit crownpaints.co.uk.