Sign up to our newsletter
Sign up to receive news, competitions and exclusive offers direct to your inbox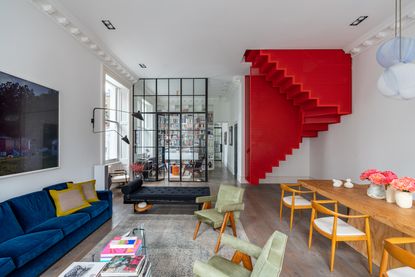 (Image credit: Michaelis Boyd)
Sign up to our newsletter here to receive news, competitions and exclusive offers direct to your inbox.
It's the best way to stay updated on the ever-shifting trends in the world of contemporary interiors. With inspirational content on everything from simple finishing touches you can make over a weekend through to entire projects – including kitchens, bathrooms and gardens – plus ideas for a few small buys that will make big differences to your home.
Shining a spotlight on the now and the next in home design and decor, Livingetc is the UK's best selling high end and contemporary home design magazine. As a brand, Livingetc showcases the world's very best homes, breaks and makes the trends, and has access to leading international designers for insight and ideas. It was first published in 1998, and is currently edited by Pip Rich.